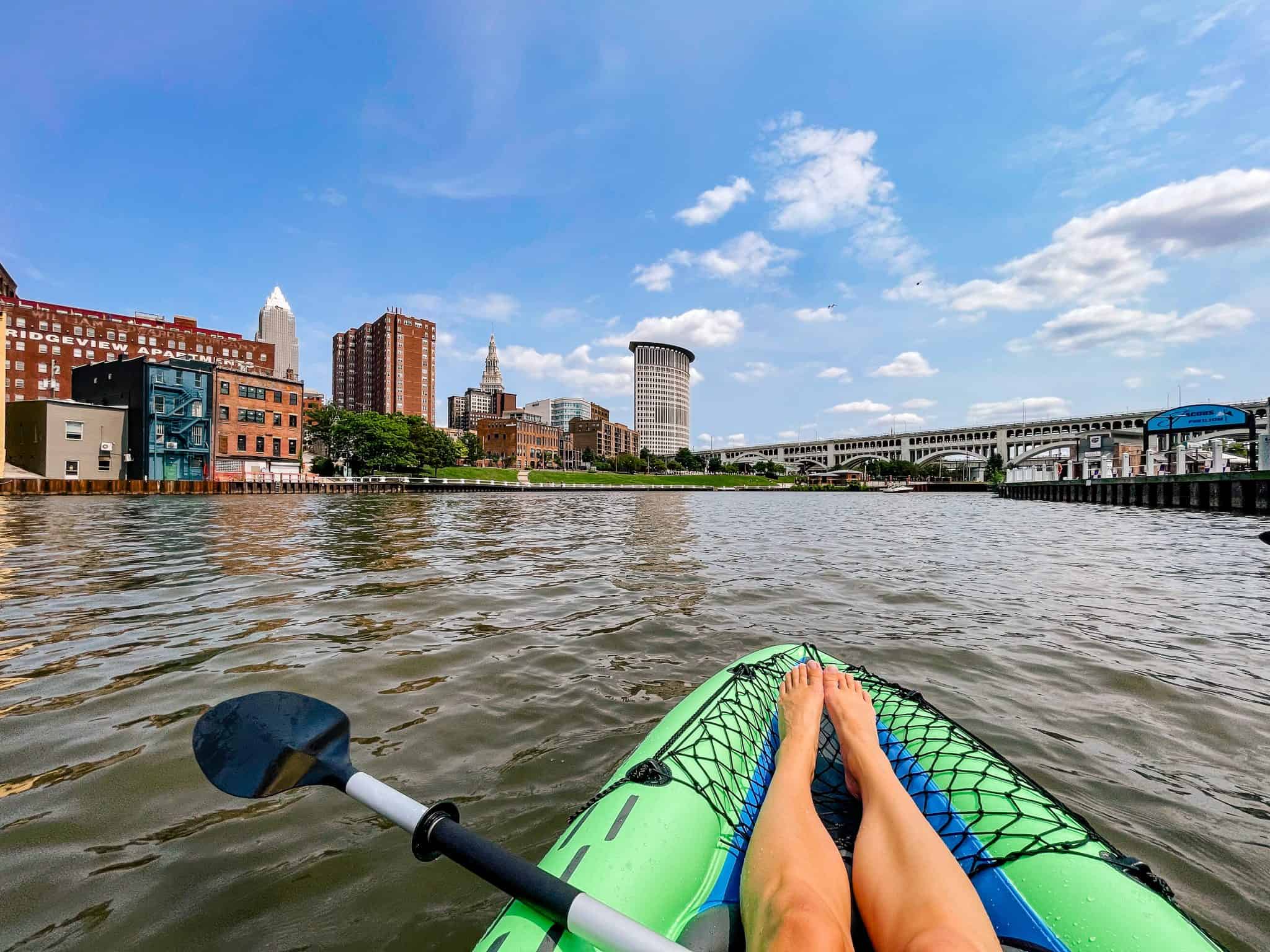 Last-Minute Summer Activities To Do In Ohio This Year
This blog contains affiliate links. I may earn a commission if you use these links to make a purchase. You will not be charged extra. As an Amazon Associate, I earn from qualifying purchases.
I cannot believe it is already August and that we are here talking about last-minute summer activities to do this year! Time has really been flying by so quickly, so I assume that it has for you as well. If you're anything like me, you still have quite a few things to check off of your summer bucket lists! As summer days are running out, I am looking forward to checking a few more summer activities off of my list with my friends and family. I know you are too, so I have compiled a list in partnership with my friends over at Ohio. Find It Here. with some great last-minute summer adventures for you and yours to experience around Northeast Ohio.
Read More: Epic Summer Ohio Bucket List
Rainy Day Activities In Cleveland
Visit the Museum of Contemporary Art, FREE admission
Check out the Cleveland Museum of Art, FREE admission
Go to the Wonder Cleveland selfie museum pop up at the Great Lakes Mall, tickets start at $12
Learn more about your favorite music legends at the Rock & Roll Hall of Fame, tickets $30 for adults and $20 for kids 6-12
Experience life under the sea at the Greater Cleveland Aquarium, tickets for age 13+ are $19.95, age 2-12 are $13.95, under 2 are free (Check out Fin Fest August 6-15)
Read More: Try These Awesome Ice Cream Shops In Northeast Ohio
Family-Friendly Activities In Cleveland
Take your kiddos to the Children's Museum Cleveland, tickets are $12 each (by reservation only)
Get a family photo at one of the Cleveland Script Signs
Visit the Museum of Natural History, tickets are $14 for Seniors, Students with id, and youth age 3-18, ages 19+ are $17, age 0-2 free
Ride the new Eagle Zip Adventure ride or admire the lights of the Asian Lantern Festival at the Cleveland Metroparks Zoo, click here for admissions and event info
Learn something new at the Great Lakes Science Center, tickets start at $13.95
Explore the beautiful Cleveland Botanical Garden, tickets start at $10
Read More: Epic Ohio Summer Bucket List
Outdoor Adventures & Hiking
Go Kayaking down the Cuyahoga River between the East and West Bank of The Flats, rent single or double kayaks from Great Lakes Watersports starting at $25
Go on a ziplining adventure at Common Ground Canopy Tours in Oberlin, for ages 10+, tickets starting at $64
See all the way to Lake Erie from the Emergent Tower at The Holden Arboretum, tickets start at $10
Support an amazing cause by visiting Maria's Field of Hope in Avon or Sandusky, admission is free (Cedar Point/Sandusky sunflower field should bloom in August, Avon sunflower field should bloom in September)
Take a walk through the Cleveland Cultural Gardens, FREE
Go underground in the Ohio Caverns, tickets start at $10
Get an adrenaline rush on Cedar Point's Roller Coasters
Get out on the water in the Lake Erie Shores & Islands – a few popular spots are: Kelley's Island, Lakeside Chautauqua, Port Clinton, Marblehead Island, Put-N-Bay
Watch the sunset over Lake Erie at the Solstice Steps, Edgewater Park, or Headlands Beach State Park
Read more: Outdoor Adventures in Northeast Ohio
Romantic Getaways To Take In Ohio
Who doesn't need a relaxing and romantic getaway at this time of year?! These are some of my husband and my favorite places for a getaway or staycation…
Read More: How To Spend The Perfect 3 Days In Geneva-On-The-Lake
Support Local Ohio
Do a Coffee Shop Hop – visit a few of your favorite local coffee shops, cafes, or bakeries all in one day (We chose Milk + Honey, 27 Club, Nature's Oasis, and Kelsey Elizabeth Cakes)
Head to your local farmer's market
Shop at your favorite local boutique (mine is Fetch & Co. in Lakewood)
Support The Westside Market – plan a dinner using ingredients from the WSM
Plan a picnic using local ingredients – or order takeout from your fave local restaurant and set up in a pretty spot (I love Wendy Park on the West Bank for epic Cleveland views)
Grab your morning coffee at a local coffee shop instead of a chain – try out Phoenix, Rising Star, Milk + Honey, Brewella's, Duck-Rabbit, or Goodkind if you're in the Cleveland area
Visit some local wineries with your girlfriends – I love M Cellars, Harpersfield Winery, Laurentia Vineyard, and Cask 307
Read More: Why You Need To Visit The Van Aken District
Last-Minute Summer Activities
I hope you found a few exciting ideas from my list of last-minute summer activities to do in Ohio before Fall comes around! I can't wait to check a few more of these adventures off of my list this month! Thanks again to Ohio. Find It Here. for sponsoring this post!
Pin this for later…
Read More…