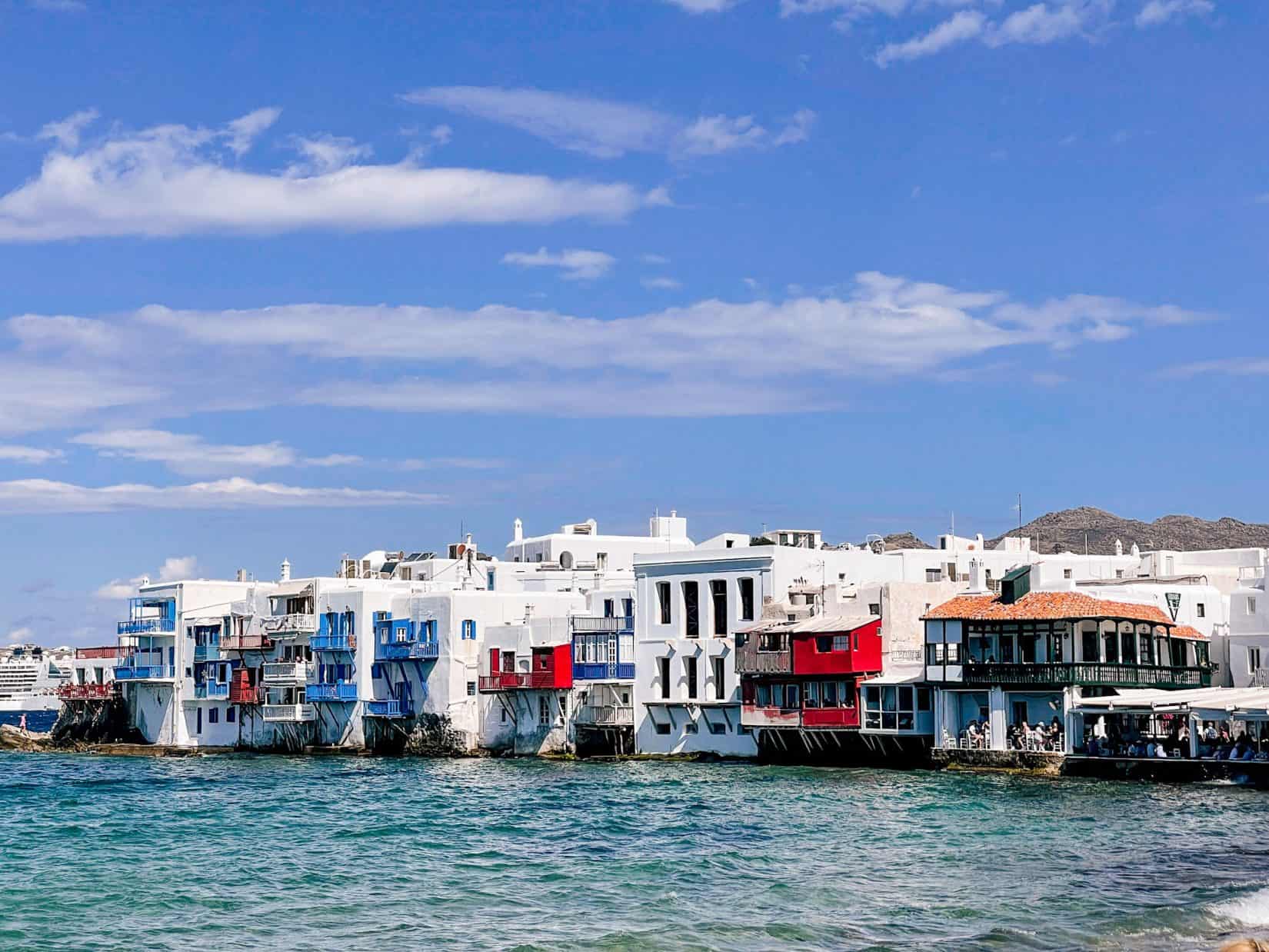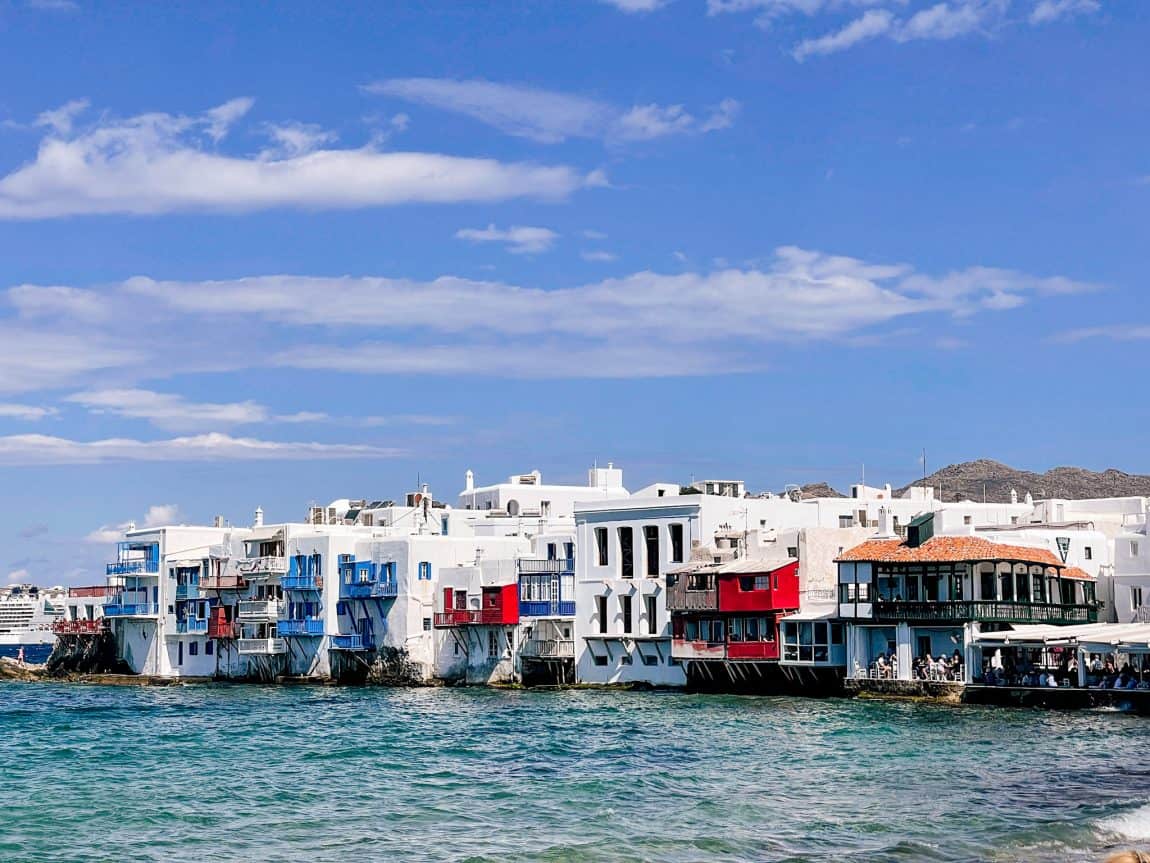 Celestyal Cruises Idyllic Aegean 7 Day Greek Island Cruise From Athens 
This blog contains affiliate links. I may earn a commission if you use these links to make a purchase. You will not be charged extra. As an Amazon Associate, I earn from qualifying purchases.
Sailing With Celestyal Cruises On The Idyllic Aegean Sea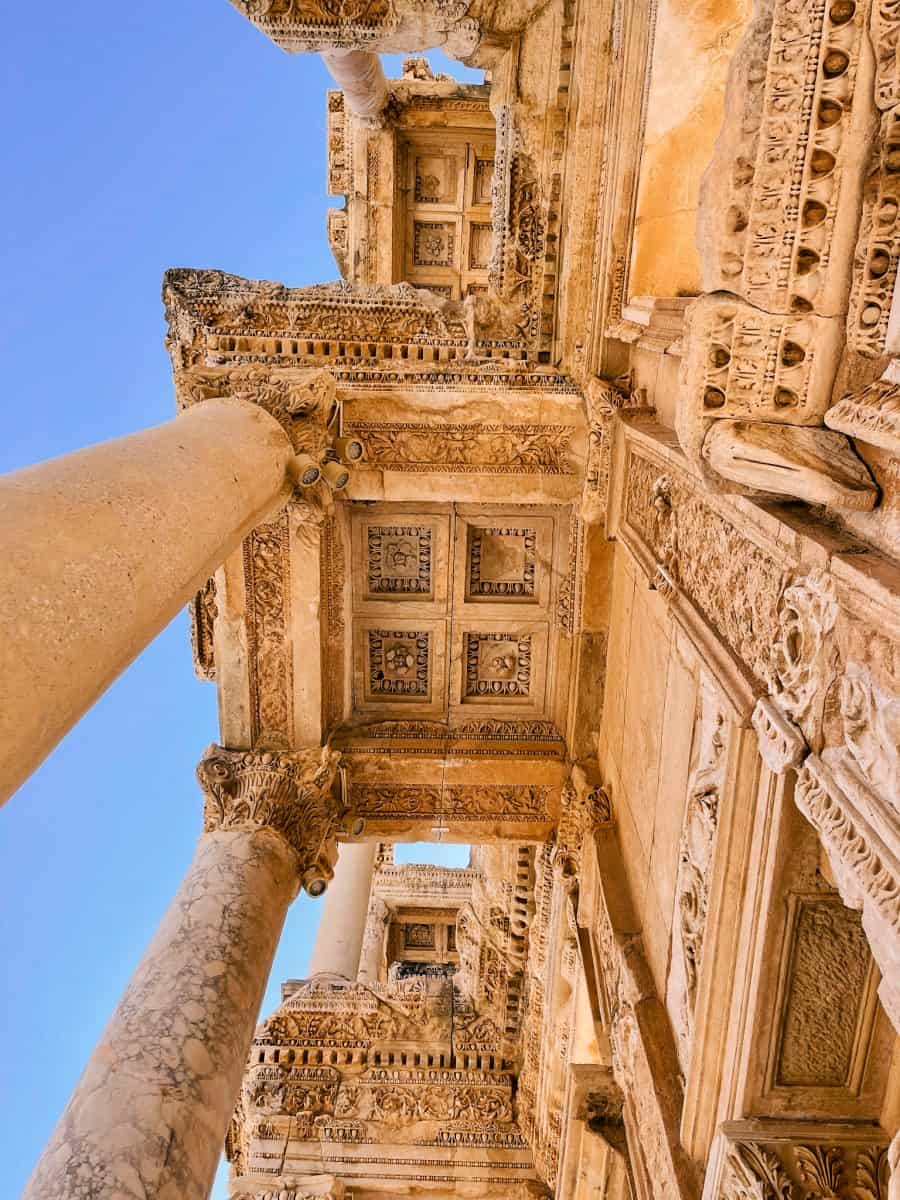 My husband and I recently returned home from a beautiful trip to Greece and it was unforgettable. We were lucky enough to be invited on a 7 day Greek Island cruise from Athens with Celestyal Cruises. I had never been on a cruise before and my husband, Alex, and I had both never been to Greece before. We decided to do the Celestyal Cruises Idyllic Aegean itinerary so that we could get a small taste of all that Greece has to offer. All of the destinations on the Idyllic Aegean itinerary made for such an exciting adventure through the Greek Islands aboard the Celestyal Crystal.
The Idyllic Aegean 7 Night Cruise Itinerary
Piraeus (Athens)
Thessaloniki
Kusadasi (Turkey!)
Rhodes
Heraklion (Crete)
Santorini
Mykonos
Milos
Piraeus (Athens)
Our Experience Sailing With Celestyal Cruises
Our 7 day Greek Island Cruise from Athens started in the Piraeus port just a quick taxi ride from the city center. After embarkation was complete, we were able to check into our suite and get settled in before enjoying stunning views from the ship deck on our way to our next stop. When we woke up the next morning, we had already arrived at Thessaloniki Port. It was such a fun new experience for me to wake up in a new place every day without having to pack up my luggage and struggle through a travel day. I could definitely get used to cruising!
Set Sail On A Greek Cruise!
Cruise With Celestyal
Take the trip of a lifetime and set sail on a Greek Cruise with Celestyal. From 3-day Mini Cruises to 14-day Back to Back Cruises, and multi-Continent itineraries, there is something for everyone to enjoy on Celestyal Cruises!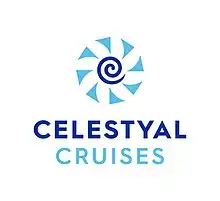 We earn a commission if you make a purchase, at no additional cost to you.
Thessaloniki, Greece
In Thessaloniki, we decided to take it easy and just walk around the city and see what interesting experiences we could find. It was amazing walking along the beautiful blue water and seeing the mixture of ancient and new architecture in Thessaloniki. There were ruins scattered throughout the city but the way they built around them was a beautiful nod to the past while still looking toward the future.
We loved the cafe culture of Thessaloniki as well. It was cool to see people from all over the world as well as locals from all walks of life, sitting together and enjoying quality time with one another. We decided to do the same and sat at a stunning little cafe near the water, ordered some coffee, talked with the shop owner, and played with the little cafe kitten. In Thessaloniki, there were so many streets to walk around and admire and plenty of great restaurants to try out.
Kusadasi, Turkey
Our next stop was beautiful Kusadasi, Turkey. It was our first time ever visiting Turkey as well as our first time on the continent of Asia! To get the most out of our time here, we joined in on a shore excursion through Celestyal Cruises called, Ancient Ephesus through the Ages. This tour took us back in time to Ancient Ephasus and we learned so much about the history of the area. It was wild to imagine all of the ruins in their former marble glory.
After exploring Ancient Ephesus for a while, the next stop we made was to a local Turkish rug distributor. They invited us into their shop to experience their luxurious hand-woven silk rugs. Almost all Turkish rugs are woven by women and they pride themselves on paying a fair wage and excellent working conditions. This was one of my favorite days of the entire cruise, the workmanship and patience that goes into preparing the silk and weaving the rugs by hand is unreal. We were also able to try some traditional Turkish fare and wines while we were there and all of it was divine!
After all of this, we stopped at an authentic Turkish Delight shop and sampled and purchased the best Turkish Delight we have ever tasted. It is definitely unlike anything we have tried here at home. Then back to the Celestyal Crystal we went, and watched the sunset as we enjoyed dinner onboard the ship.
Rhodes, Greece
Arriving in Rhodes, we knew it was going to be a stunning city. We hopped on a bus in the morning for our Celestyal Cruises shore excursion called, The Medieval Tour – Acropolis of Lindos and the Citadel of the Knights. We were able to visit the working Medieval city of Rhodes and explored Rhodes Old Town with our amazing tour guide. The fact that people are still living and working in this extremely old city is very unique.
After walking through the city we were back on the bus heading to Lindos. This town is quintessentially Greek with its white buildings, cobblestone streets, and bougainvillea trees. We made the trek up many, many stairs to the very top to see the view below from the Acropolis of Lindos. The water from above was like something out of a dream and the ruins of the acropolis were very interesting to see and experience.
After a couple of hours, we had some free time to explore, eat, and shop in Rhodes Old Town. We found a lovely rooftop cafe and enjoyed a meal and a peaceful afternoon before we had to be back aboard our cruise ship.
Heraklion (Crete) & Santorini
The following day we had 2 ports to see. This is probably my only negative from the entire cruise with Celestyal. I would have loved to just see more of Santorini instead of trying to fit two stops into one day. A nice long, relaxing day in Santorini is what I would have preferred because it was so stunning. Even more beautiful than the photos you have seen! It was also the busiest location that we visited. There were a lot of crowds to push through to get where we were going in Oia but it was worth it to see the sunset!
Mykonos, Greece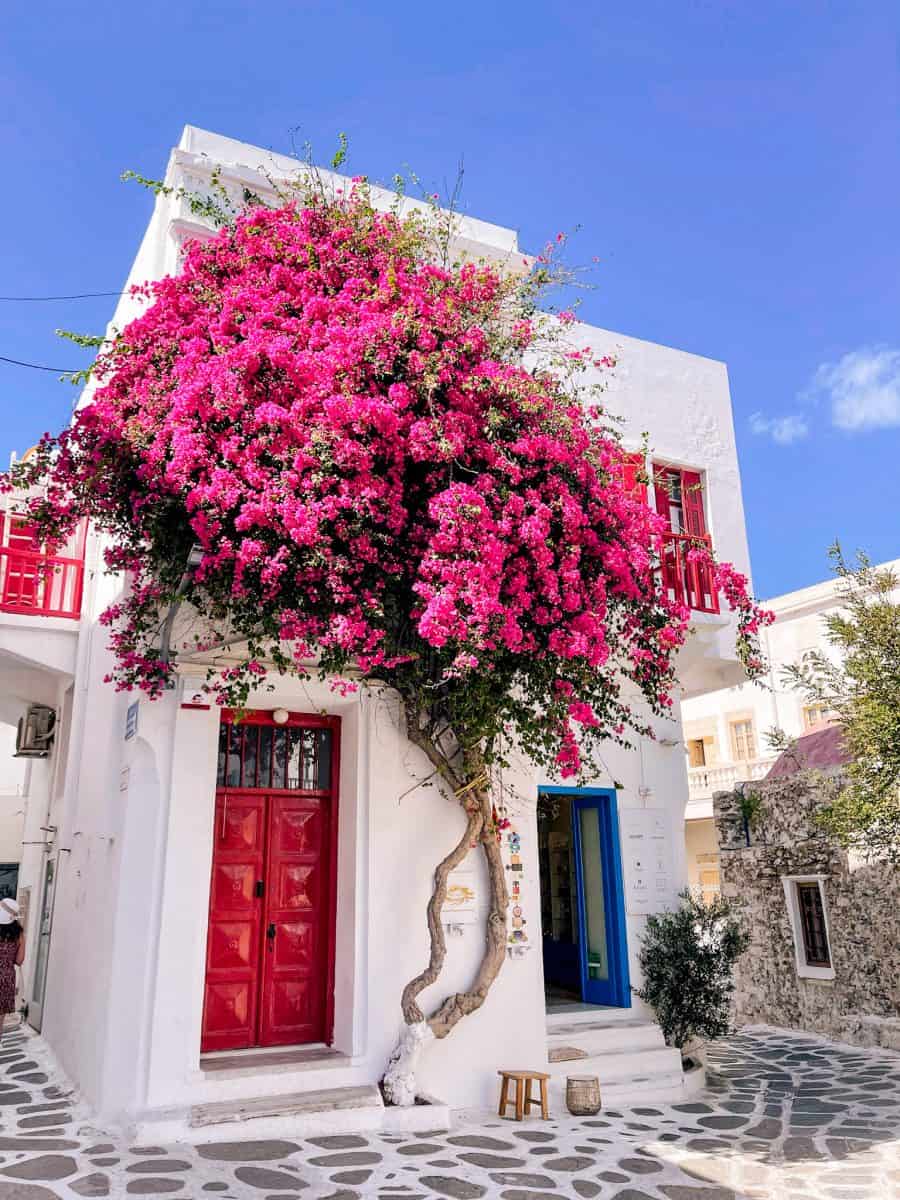 Mykonos was probably my very favorite stop on the Celestyal Cruises Idyllic Aegean 7 day Greek Island Cruise. We also had our longest port here. We had ample time to explore, see the windmills, have a couple of meals, and watch the sunset too! We didn't end up at any of the famous beach clubs this time around because as it was September, it just wasn't quite warm enough for us and we were really enjoying our time in the little town. Next time we visit Greece, we definitely want to stay here for a few days so that we can experience more of the beaches and nightlife here.
Milos, Greece
Our day in Milos was a very relaxing one. The weather was a bit less sunny this day, so we decided not to go beach hopping and instead opted for an afternoon lying out on a public beach not too far from the port after having some delicious pizza for lunch. It was just what we needed at the end of a week-long trip cruising through Greece. I know that a lot of other passengers still went and enjoyed all of the stunning beaches in Milos and Mykonos, but we just needed a slower pace on these days.
Piraeus (Athens, Greece)
Once again, we woke up in a different location than when we laid our heads to sleep, but this time it was our final destination! We had an early wake-up call and enjoyed one last breakfast in our favorite restaurant on the ship, Aura, before disembarking the Celestyal Cruises Idyllic Aegean adventure for the last time on the trip. We absolutely loved our time aboard Celestyal Cruises and would do it again for sure!
Read More…Brussels 1-Day Itinterary
Celestyal Cruises Ship Review
Our Stateroom Aboard The Celestyal Crystal
On our 7 day Greek Island cruise from Athens, we stayed in a Junior Suite with a balcony. It was stunning! We loved having the balcony and sliding glass door right off of our room. It was definitely worth any upgrade as it gave us so much fresh air and a private patio and view whenever we wanted to use it. The room itself had a loveseat, chair and table, queen size bed, and a desk area with an additional chair and drawers. Additionally, there was a large wardrobe complete with safe, cozy robes, and slippers for us both the lounge around in. The bathroom was well equipped with all the towels, soap, and toiletries you might need during your trip. We loved having our room looked after and cleaned up for us twice a day. It was so helpful and the room attendants were extremely friendly and helpful.
Celestyal Cruises Restaurants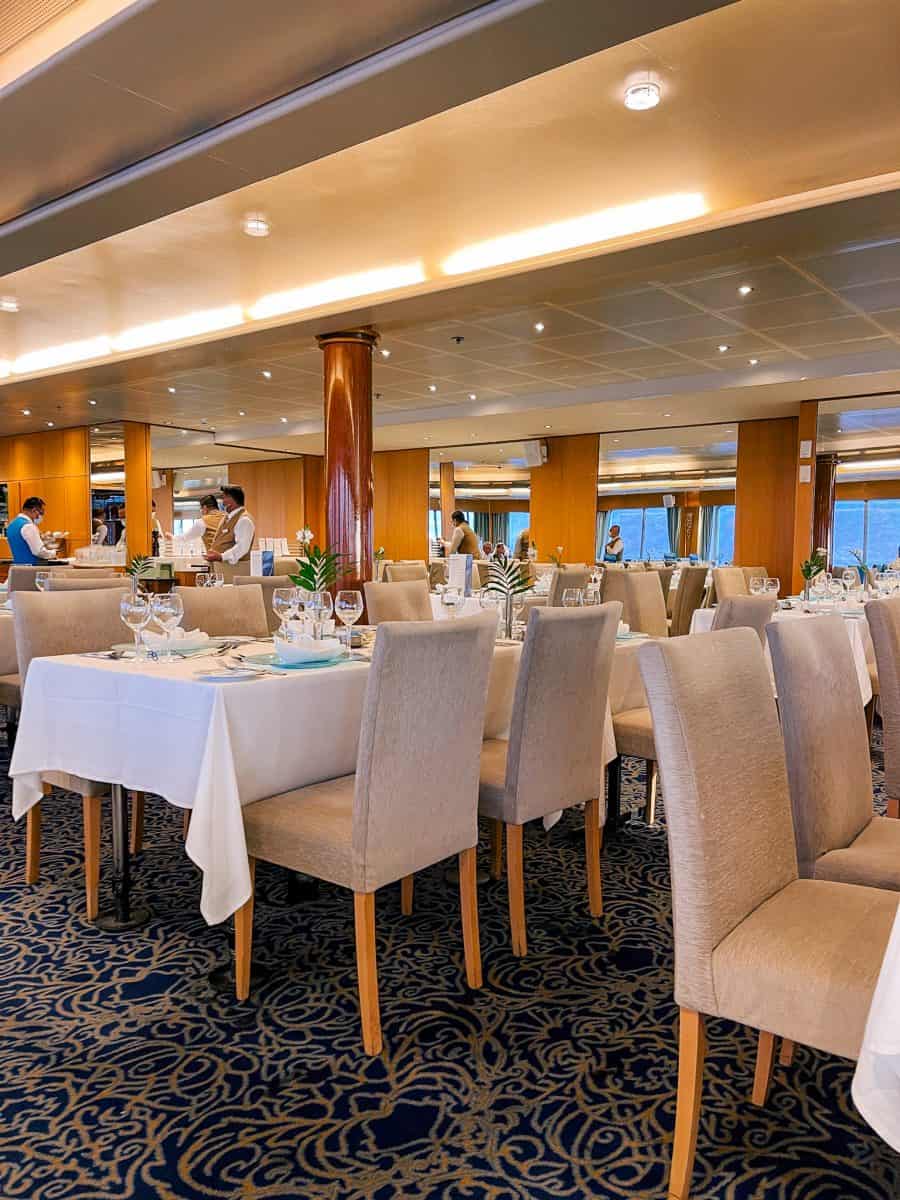 The restaurants aboard our ship were all very good. The chefs and waiters were all such hard workers but still made time for conversation and made sure that you always had everything you might want or need. Since we were in a Junior Suite, we were able to dine at Aura Grill for breakfast and lunch. This was our favorite restaurant during our cruise because we got to know all of the workers here and they made us feel so welcome every day. Not to mention their breakfast and lunch buffets were excellent and had so many options to choose from.
We dined at all of the restaurants and buffets available to us and you really cannot go wrong with any of them, the food is always very good! One thing I really liked was the specialty stations, like the Omelet Station or the Taco Station. There were always different stations to choose from, so don't miss out on those!
Celestyal Cruises Bars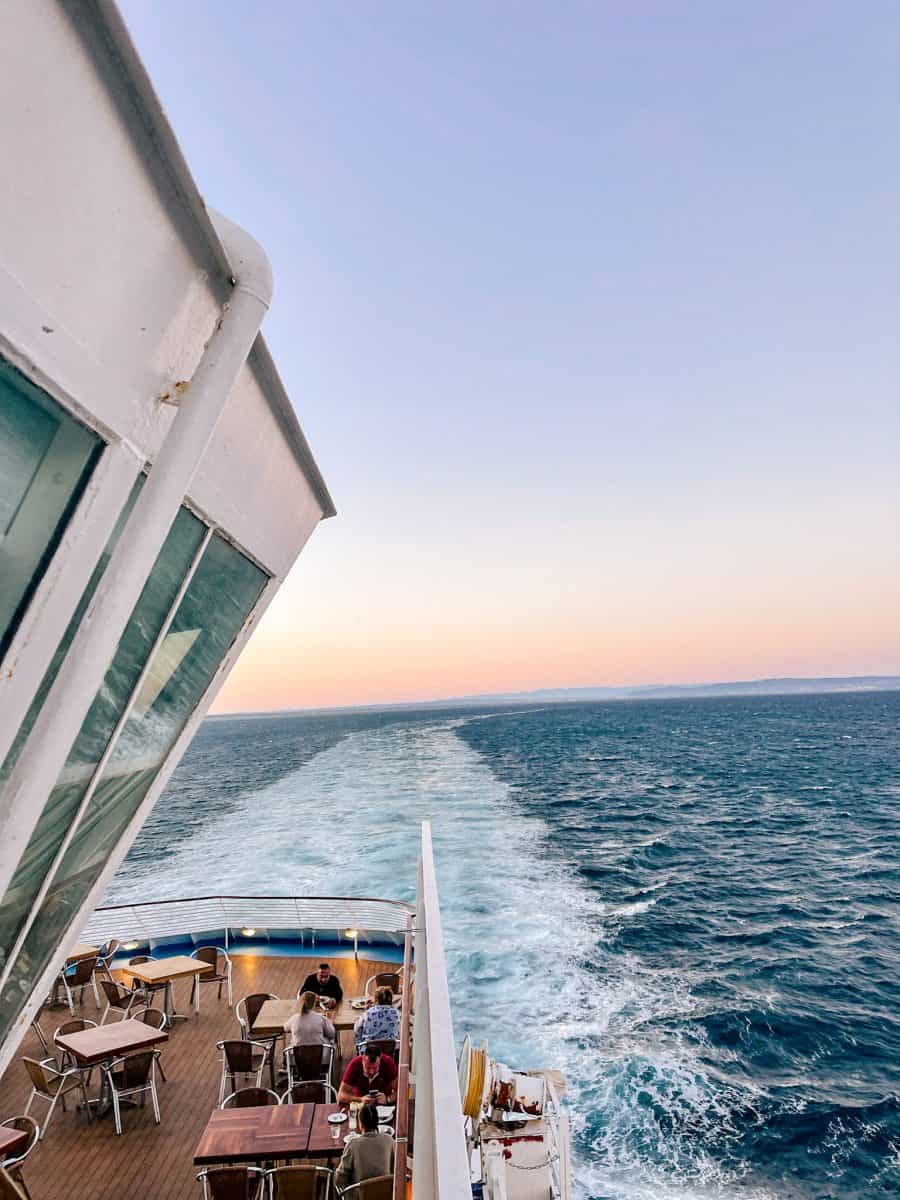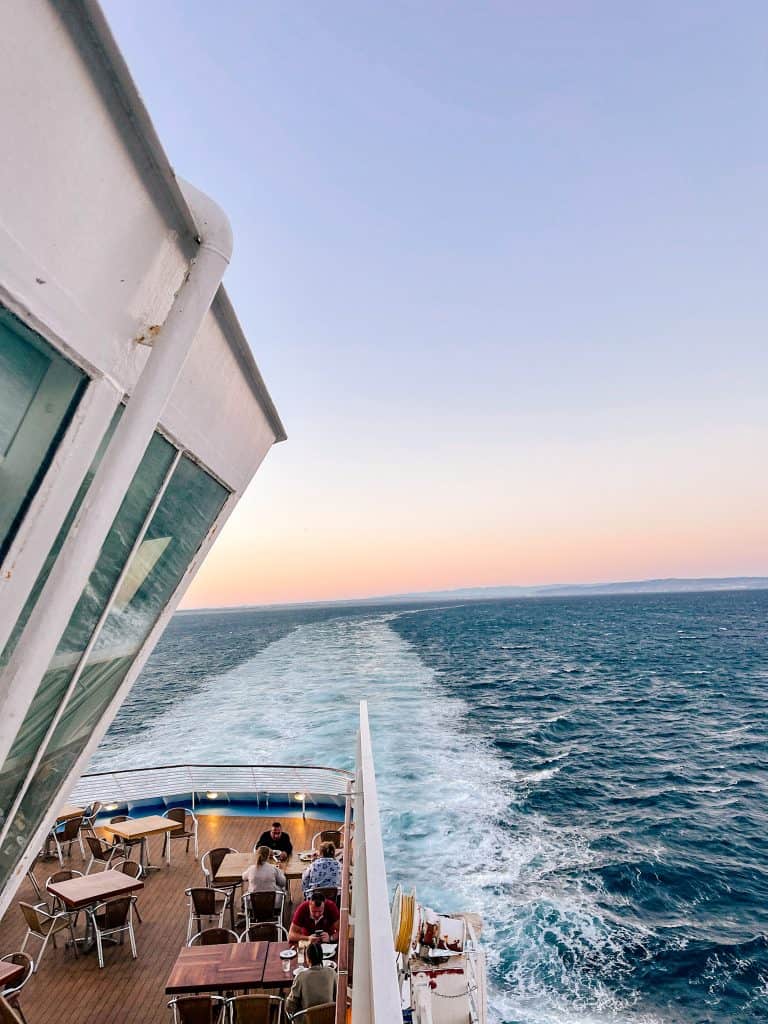 During our Idyllic Aegean 7 day cruise, we stopped by all of the different bars for a drink or coffee at one point or another. Our favorite hang-out spot of the week ended up being the Sports Bar because we loved the bartenders and servers there. It was also a very relaxed area to spend time in the evenings.
Celestyal Cruises Staff
Of all the amazing reasons to cruise with Celestyal, the staff may just be the best part. Everyone who works aboard the ship whatever their job, always has a smile on their face and a friendly demeanor. Everyone says hello, asks if you need anything, and makes you feel like a friend for the week. They really do an excellent job at hiring amazing people to work for them at Celestyal Cruises!
Things To Do Aboard Celestyal Cruises
Not only will you enjoy your activities ashore during your Celestyal Cruises Idyllic Aegean itinerary, but you will also never be bored while aboard the Celestyal Crystal ship. There are multiple shows every evening, Happy Hours, a Gym, a Salon and Spa, dance lessons, a casino, a photo shop, a duty-free shop, pool, and hot tub, and even more entertainment, bands, and music that rotate daily.
During our 7 day Greek Island cruise from Athens, we really enjoyed Diane Kochila's Greek Table Experience. This special event took place in the Aura Grill and is an add-on you can enjoy during your trip. To make a reservation, see the Maitre d'Hotel or ask the host of Aura Grill how to make a reservation. Experience the amazing "My Greek Table Six-Course Tasting Menu" for a special celebration, or just because! Our meal was delightful and the ambiance and hospitality during our meal were impeccable. I definitely recommend doing this unique experience.
A 7 Day Greek Island Cruise From Athens With Celestyal Cruises
All in all, Alex and I had one of the best weeks ever while cruising the Idyllic Aegean Sea with Celestyal Cruises. The only thing I would change if I could go back would be that I would have signed up for the shore excursion in Heraklion. It was just too difficult to try to get out and see everything during the short time there and I feel like we missed out on some cool experiences. So learn from our mistake and add on a shore excursion there!
Otherwise, we would definitely cruise with Celestyal Cruises again, and can't imagine a better first taste of Greece. We loved being able to see a little bit of a lot of places so that we can know where we want to visit again on our next Greek adventure.
Set Sail On A Greek Cruise!
Cruise With Celestyal
Take the trip of a lifetime and set sail on a Greek Cruise with Celestyal. From 3-day Mini Cruises to 14-day Back to Back Cruises, and multi-Continent itineraries, there is something for everyone to enjoy on Celestyal Cruises!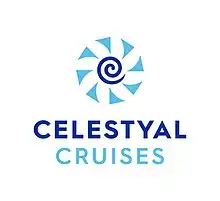 We earn a commission if you make a purchase, at no additional cost to you.
Read More…