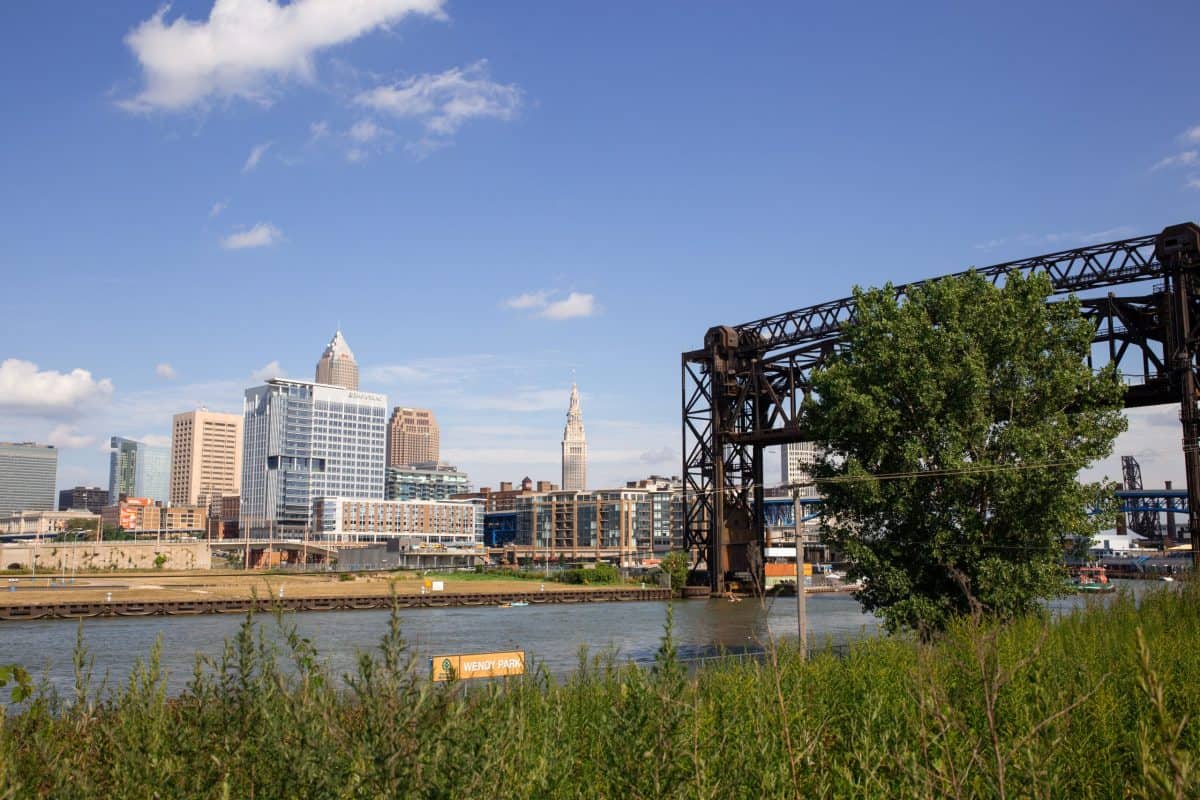 How To Support Women-Owned Business With A Day Trip To Cleveland
This blog contains affiliate links. I may earn a commission if you use these links to make a purchase. You will not be charged extra. As an Amazon Associate, I earn from qualifying purchases.
Ohio. Find It Here. Road Trip
This year has been a crazy one to be sure. As a travel blogger who can't really travel right now, it has been difficult to know what to share with you all. Luckily, I have found a lot of inspiration right in my own backyard. I have always loved living in Ohio, but now I am even more thankful to call this beautiful state my home. Ohio. Find It Here. has curated 10 lovely road trips for all types of interests and I am partnering with them on another post to share how to support women-owned business in Cleveland with you today! In honor of Women's Equality Day, I decided to explore the International Women's Air and Space Museum in Cleveland which happens to be one of the stops on the Women in History Road Trip.
But before stopping at the museum, I decided to plan a fun itinerary for a day exploring women-owned businesses in Cleveland. With quarantine and lockdowns, this was the longest day spent out of our home (other than our trip to Gervasi Vineyard!) and it actually felt like a little staycation in Cleveland. It was so good for the soul to be (safely) out and about. So here is what we got up to on our exciting day celebrating women in Cleveland!
---
Support Women-Owned Business
First Stop of the Day – Brewnuts
Our first stop was to Brewnuts in the Gordon Square Arts District. We missed donuts the most during quarantine and my husband had somehow still never been to Brewnuts! I knew we had to start our day at this amazing female-owned Cleveland business. As we were waiting in line, everyone was following social distancing guidelines and wearing their masks. We felt really comfortable while we were there. I even saw someone cleaning the doors and higher traffic areas often.
I have always loved the "Donut Mess With Cleveland" sign and decor of Brewnuts. It has such a fun vibe and I cannot wait for the day when we can safely dine-in at Brewnuts again to fully enjoy the ambiance. We probably ordered too many donuts, but we could barely narrow it down to the ones we chose. They all looked so delicious and we had to try a bunch of them. Our favorites were the Vegan Cherries Jubilee and the Maple Bacon flavors, but they were all excellent! We also ordered a couple of cappuccinos to wash them down with.
---
Second Stop – International Women's Air and Space Museum
After eating our donuts we drove over to the International Women's Air and Space Museum which is located inside Burke Lakefront Airport in Cleveland. It was so interesting to read all about the women who have paved the way throughout history to create space for women in the air and space industries.
At the museum, you will find all sorts of fun and interesting information from what uniforms were worn to the first coca-cola soft drink machine that made it into Space. I really liked reading the quotes from the women like Amelia Earhart and Harriet Quimby. The historic airplanes were fun to see too!
If you love history or just want to do something different, you should check out this stop on the Women in History Road Trip by Ohio. Find It Here. Some other interesting spots include Oberlin College, The First Ladies' National Historic Site in Canton, and The National Annie Oakley Center at the Garst Museum in Greenville to name a few! You can take a quiz here to see which of the Ohio. Find It Here. Road Trips are right for you!
---
Stop Three – Voinovich Bicentennial Park
After we explored the museum, we decided to take a walk over to Voinovich Bicentennial Park to visit one of the Cleveland script signs and say hello to Lake Erie. This is also very close to the Rock & Roll Hall of Fame, the USS Cod submarine Memorial, and the Great Lakes Science Center if you want to check out some more museums while you're in the area!
---
Stop Four – Ohio City & The Flying Fig
Once we were done exploring the area, we decided to head over to Ohio City. I love wandering around while admiring beautiful historic homes and their flower boxes and hydrangeas. We took some time to just walk around the city and enjoy the beautiful weather we had that day. Some other ways to support women-owned business in Ohio City are shopping these incredible local spots: The Cleveland Candle Company, Oh Pink! Party Shop, Salty Not Sweet Boutique, and The Flying Fig Restaurant. For a late lunch, we decided to order takeout from The Flying Fig and take it to Wendy Park/Whiskey Island for a picnic. We ordered online and opted for the curbside delivery option which worked out perfectly.
---
Stop Five – Whiskey Island
When we arrived at Wendy Park, we walked all the way through the park and set up along the Cuyahoga River with views looking at beautiful Cleveland. It was the perfect spot for a picnic! Cleveland was looking stunning with the blue skies in the background too.
When we got our cute picnic spot all set up we enjoyed our meals and to-go cocktails from The Flying Fig. I had a Smoked Turkey Sandwich on focaccia with fries and my husband had the Grilled Ohio Beef Burger with fries! We also ordered a Sparkling CBD Water, a Jane From Marketing gin cocktail, and a Manhattan.
Everything was so fresh and delicious as The Flying Fig is all farm to table. We stayed in our picnic spot for a long time, chatting and enjoying watching the boats and kayaks float by. Overall, it was one of the best days I have had all year. It felt so amazing to safely experience the city and support women-owned business in Cleveland for the day.
---
Make It A Staycation
We really could have taken it a step further and done an official staycation in Cleveland! If you want to do so, I highly suggest staying at The Glidden House and exploring the University Circle area as well! We stayed there last summer for my cousin's wedding and we absolutely loved our time there. 
---
Women in History Road Trip
If you are like us and are wanting to get out and explore more of Ohio, definitely check out the Women in History Road Trip or any of the 9 other great road trip itineraries by Ohio. Find It Here. Let me know your favorite female-owned businesses in Ohio in the comments below so I can check them out! And stop back here for more exciting Ohio inspiration next month when I'll be sharing a stop from the Charming Towns Road Trip!
---
Read More…
Thanks for reading! If you liked this post, check out Escape Into Nature With Getaway Cabins, or A Snowy Staycation In Cleveland, Ohio, or one of my most recent posts below.
---