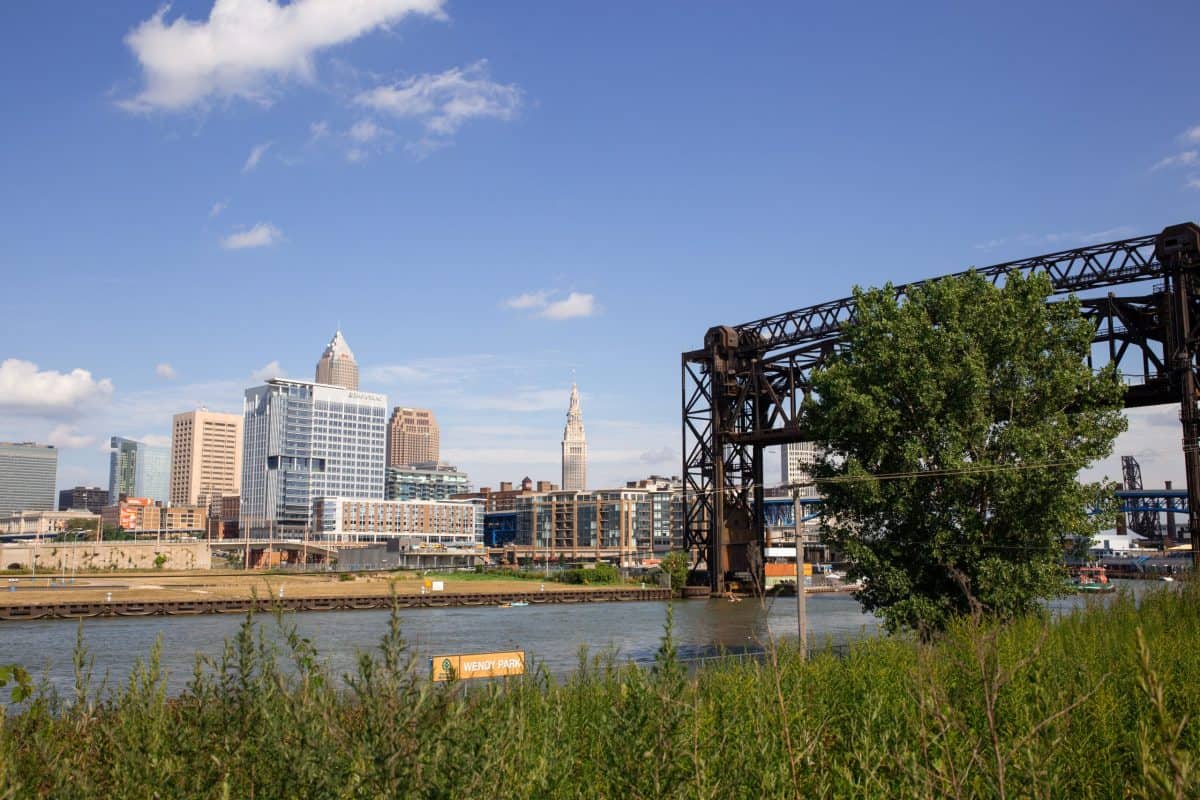 14 Reasons Why You Need To Visit Cleveland, Ohio
This blog contains affiliate links. I may earn a commission if you use these links to make a purchase. You will not be charged extra. As an Amazon Associate, I earn from qualifying purchases.
Today, I'm sharing 14 why you need to visit Cleveland, Ohio. Visit Cleveland? Really? I know but stay with me for a moment. Cleveland is one of the most underrated destinations in the United States. Growing up in a suburb of Cleveland, I heard so many jokes at my city's expense that I figured the city was nothing special. We didn't visit the city a ton when I was younger, but somewhere in the last couple of decades, Cleveland has come back to life. It is now a vibrant city with grit. I am utterly convinced that Cleveland is actually one of the most special cities in the country and a total hidden gem in the midwest. People may overlook us, but the locals have been working hard to rebuild the city of Cleveland to its former glory and change the image that has been portrayed of our city over the years. Don't count this city out – like the Browns said, "we want more" and we won't stop until we get it! That being said, I am going to share 14 reasons why you need to visit Cleveland!
You Need To Visit Cleveland If…
…You Like Theatre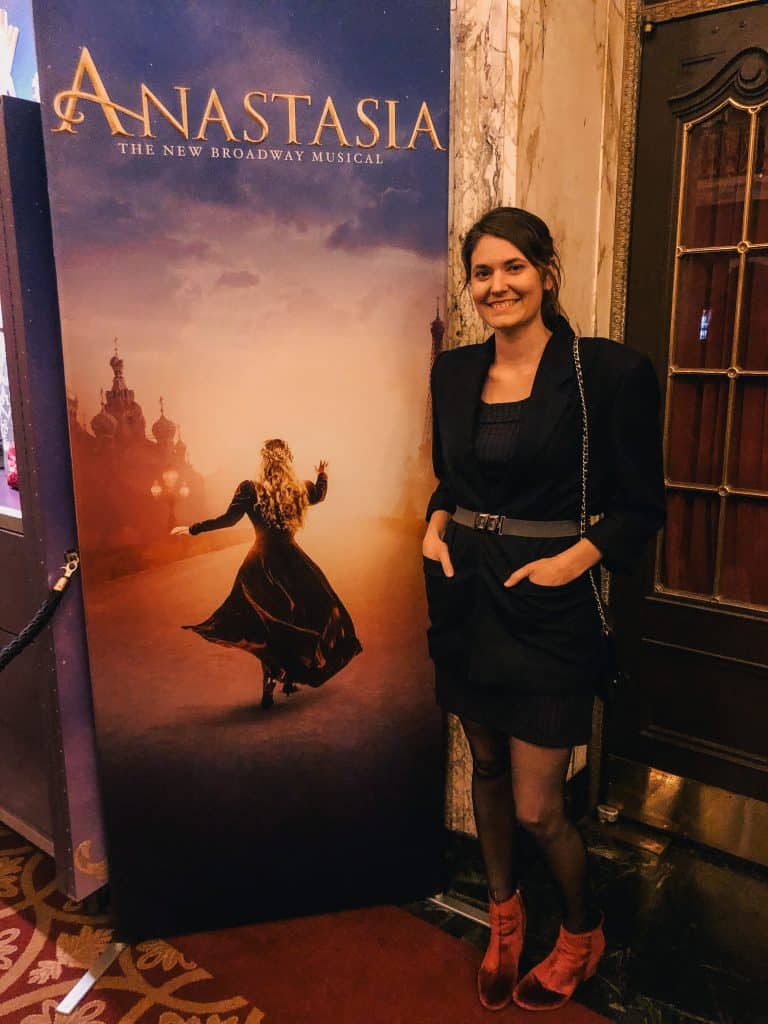 Downtown Cleveland has a wonderful Theatre District where you can see some of the best Broadway shows and musicals at Playhouse Square. Cleveland's Playhouse Square is a fully restored historic building full of vintage glitz and glam. Many of the most popular shows (new and old) regularly come to Cleveland. From Wicked to Anastasia to The Lion King, you will find them all at Cleveland's Playhouse Square. Playhouse Square also has one of the largest outdoor chandeliers in the world. It's the perfect spot to see your favorite musical, not to mention, Cleveland is much more affordable than NYC!
…You Like Museums
The City of Cleveland has all the museums you can handle, from The Rock 'N Roll Hall of Fame, or the Cleveland Museum of Natural History, to the Great Lakes Science Center, the MOCA, the Women's Air and Space Museum, or nearby Pro Football Hall of Fame. Or maybe you're really into Christmas? Cleveland is home to The Christmas Story House museum and also Castle Noel, a year-round Christmas museum. My personal favorite is the Cleveland Museum of Art which is recognized as one of the best art museums in the United States! Bonus points for it being a FREE attraction and showcasing this beautiful Monet painting! You will love exploring all of the museums in the Cleveland area.
…You Like National Parks
The Cuyahoga Valley National Park (CVNP) is yet another underrated attraction in Northeast Ohio. CVNP is a short 27-minute drive from Cleveland via I-77 South. It is an incredible national park that spans over 33,000 acres with over 125 miles of hiking trails. There are nearly 100 waterfalls to discover throughout the 22 miles of the Cuyahoga River that runs through this national park. If you are trying to check all of the National Parks off of your list, don't overlook the amazing Cuyahoga Valley National Park and also the nearby Cleveland Metroparks system (pictured above) for some beautiful landscapes and hiking. I recently went kayaking in CVNP and it was such an exciting experience!
Read More: Kayaking In Cuyahoga Valley National Park
…You Like Music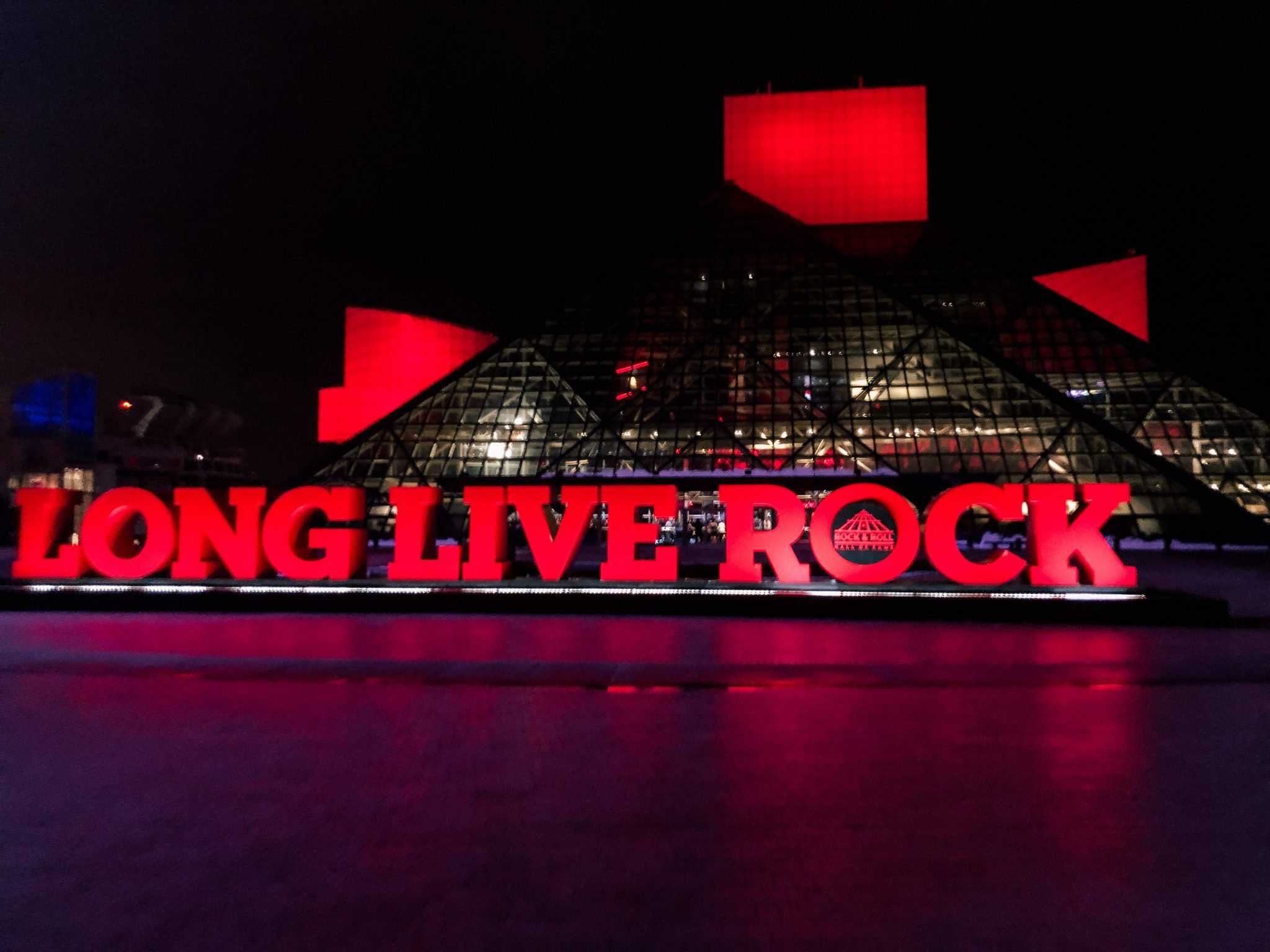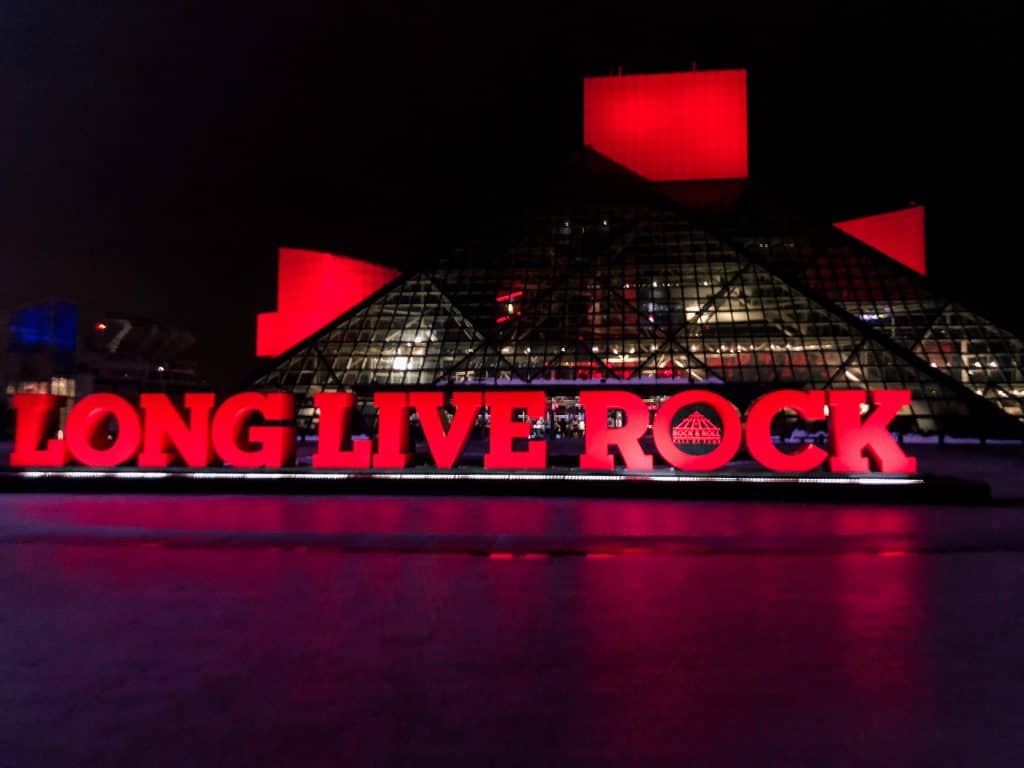 Cleveland is a great destination for music lovers of all types of genres. The city is a popular stop for many big concert tours. You can see many a concert at Rocket Mortgage Field House or Blossom Music Center. Or, if that's not your style, see the Cleveland Orchestra perform a concert at Severance Hall. The architecture and beauty of Severance Hall are difficult to beat, and the Cleveland Orchestra is said to be one of the best orchestras in the world. As I mentioned above, Cleveland is also the home of the Rock 'N Roll Hall of Fame which is a must-see for music lovers!
…You Like Breweries
If you are someone who loves a good craft beer and a good brewery scene, then you need to visit Cleveland. Northeast Ohio boasts hundreds of breweries where you can taste some of the best craft beer in the country. We love Platform Brewing Co., North High Brewing, and Market Garden Brewery. You can do a brewery tour with Cleveland Brew Tours or Cleveland Brew Bus.
…You Like Wineries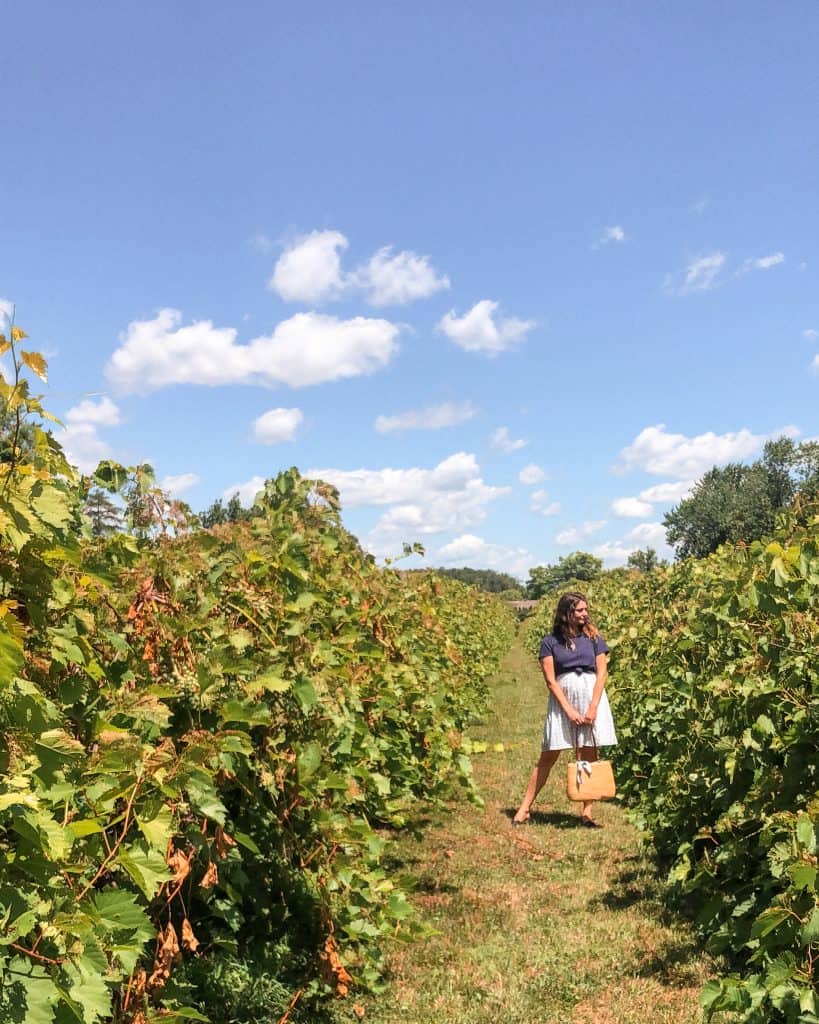 If beer isn't really your jam, perhaps you are a wine lover instead? Ohio is full of gorgeous vineyards and wineries throughout the Grand River Valley region of Northeast Ohio. There are some incredible local wineries serving award-winning wines. My husband and I enjoyed a relaxing 3-day vacation in Geneva-On-The-Lake over the summer and had the best time tasting some different Ohio wines and seeing the beautiful vineyards.
Read more about what to do in Ohio's Wine Country here.
…You Like Outdoor Activites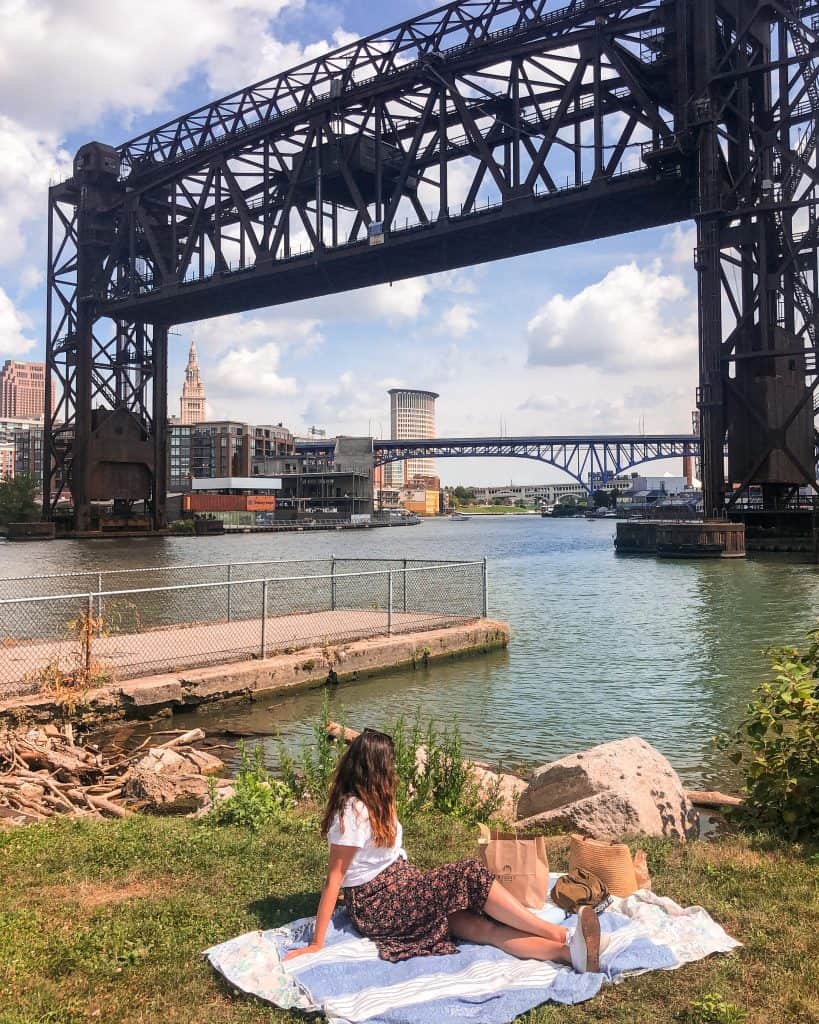 Outdoors enthusiasts should not overlook Cleveland as a vacation destination! If you like outdoor activities, there's plenty to be had in every season in Northeast Ohio. If you love the beach or being on the water, checking out Lake Erie's beaches or renting a boat in the summer is a must! No, it's not the ocean, but it does the trick and is quite beautiful – especially at sunset. You can also kayak or canoe along the Cuyahoga River – no, it isn't on fire anymore, but thanks for asking. It is actually more beautiful now than ever! If you want a really pretty and relaxing Lake Erie Vacation, you can travel to Kelleys Island for a weekend! We loved our time there recently and are already wanting to plan a trip back!
Read more about our Kelleys Island vacation…
…You're A Foodie
You need to visit Cleveland if you're a foodie! There are so many incredible local restaurants to try, some new and some that have been around for generations. You will also find some great Polish and Hungarian food in the area. Michael Symon of the food network calls Cleveland his hometown and has opened a few restaurants here including Mabel's Barbeque on E 4th Street downtown. Our historic Little Italy District in Cleveland is definitely worth a visit for some delicious, authentic Italian fare. Asia Town is also a great stop for amazing dumplings from LJ Shanghai.
…You Like Coffee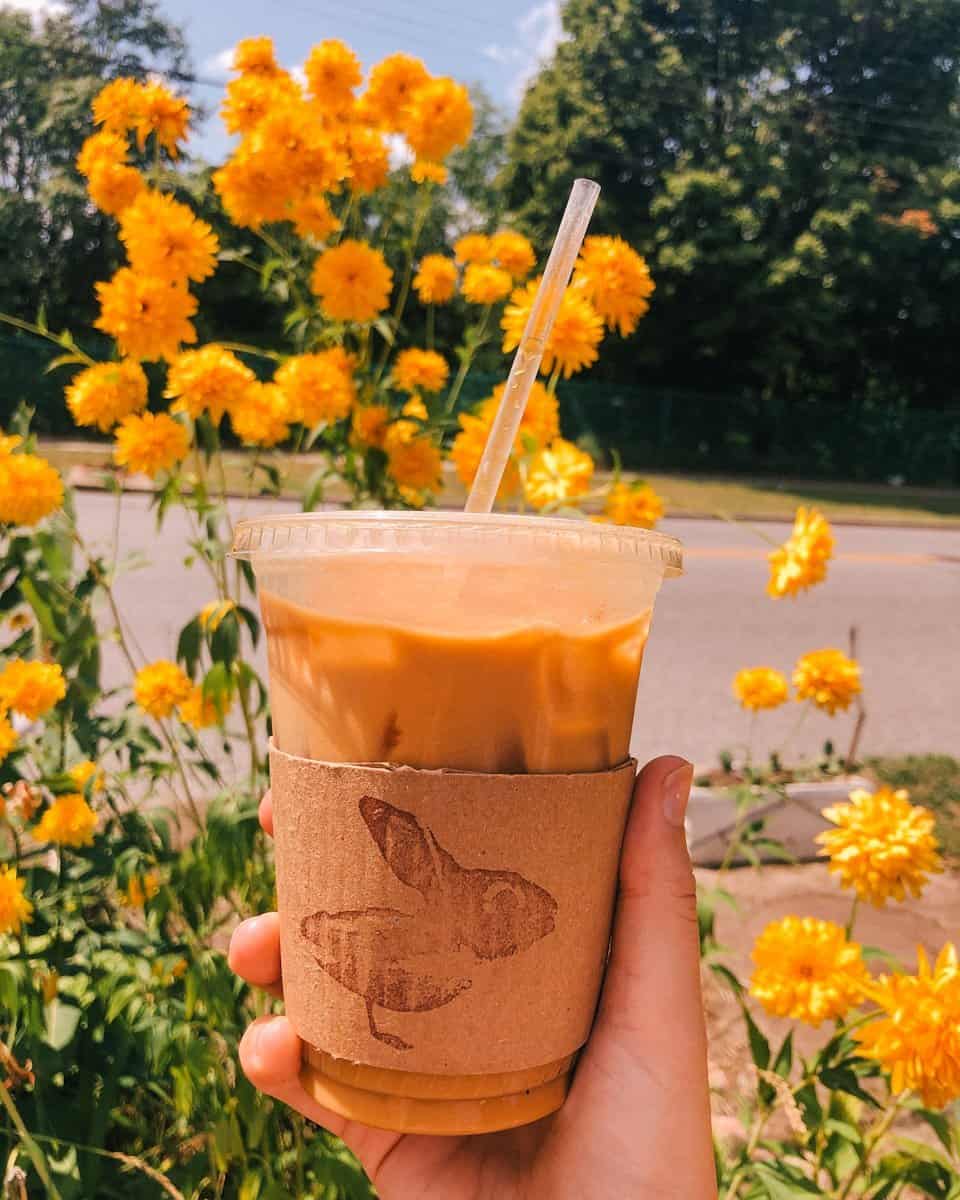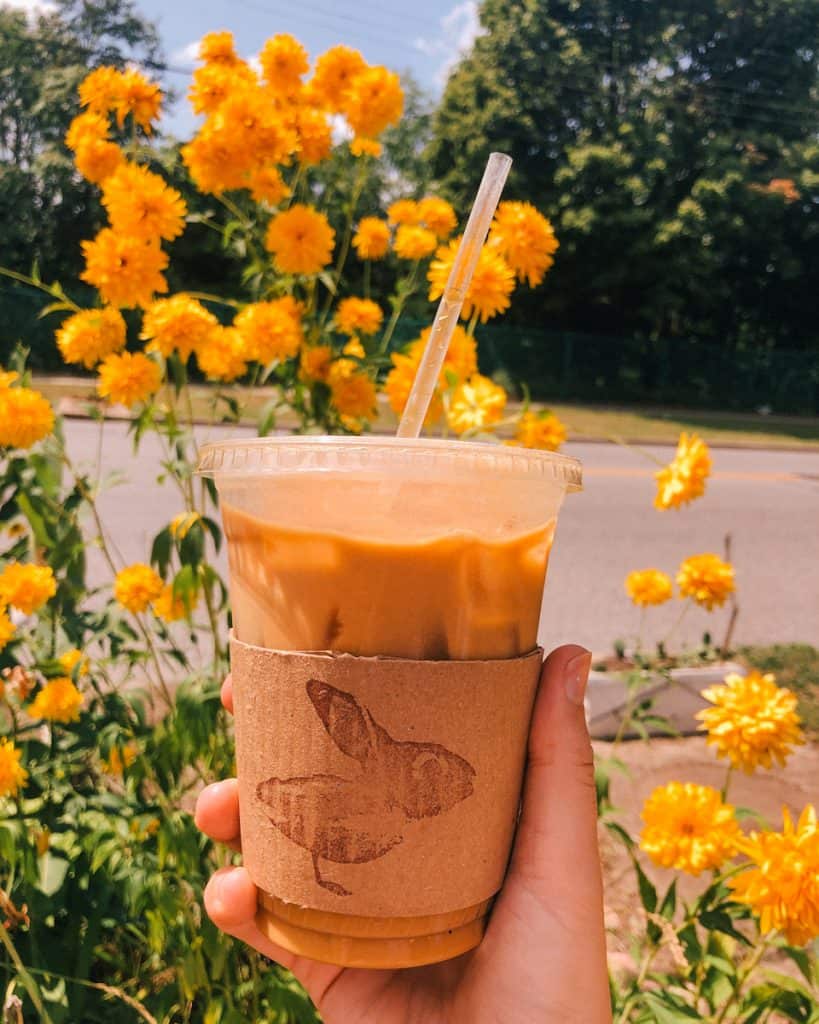 Cleveland has a super cool coffee scene, full of local roasters and ethically sourced coffee beans. It seems like more coffee shops keep showing up all the time! Every time I think I find a new favorite, another amazing place comes to town. I love popping around to all of our local shops to blog or just meet up with friends. A few favorites are Lekko Coffee and Duck-Rabbit in Ohio City, Brewellas and Goodkind in Lakewood, and Milk + Honey or Phoenix in Downtown Cleveland. If you're a major coffee snob then you need to visit Cleveland!
…You Like Sports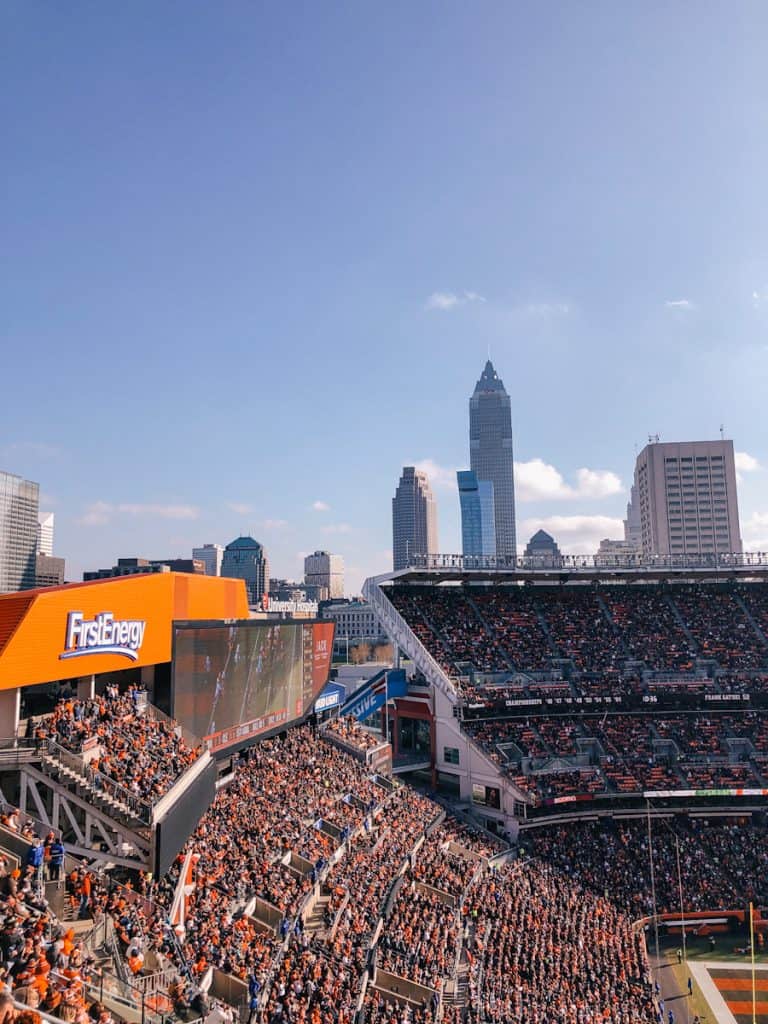 Despite our lack of success at times, Cleveland is a sports town through and through. The people are die-hard fans no matter the outcome, and I imagine that would be a cool energy to observe. And really, who doesn't love a good baseball game on a nice day no matter who is playing? The Cleveland Curse and living up to the "mistake on the lake" insult is becoming a thing of the past after the last season The Cleveland Browns just had as well! Cleveland has hosted the MLB All-Star Week in recent years and The NFL Draft in 2021 which was very exciting! We also have the NBA All-Star Game is coming soon too! The Pro Football Hall of Fame is about an hour away in nearby Canton, Ohio if you're a big football fan and would like to see that attraction while you're in town!
…You Have Kids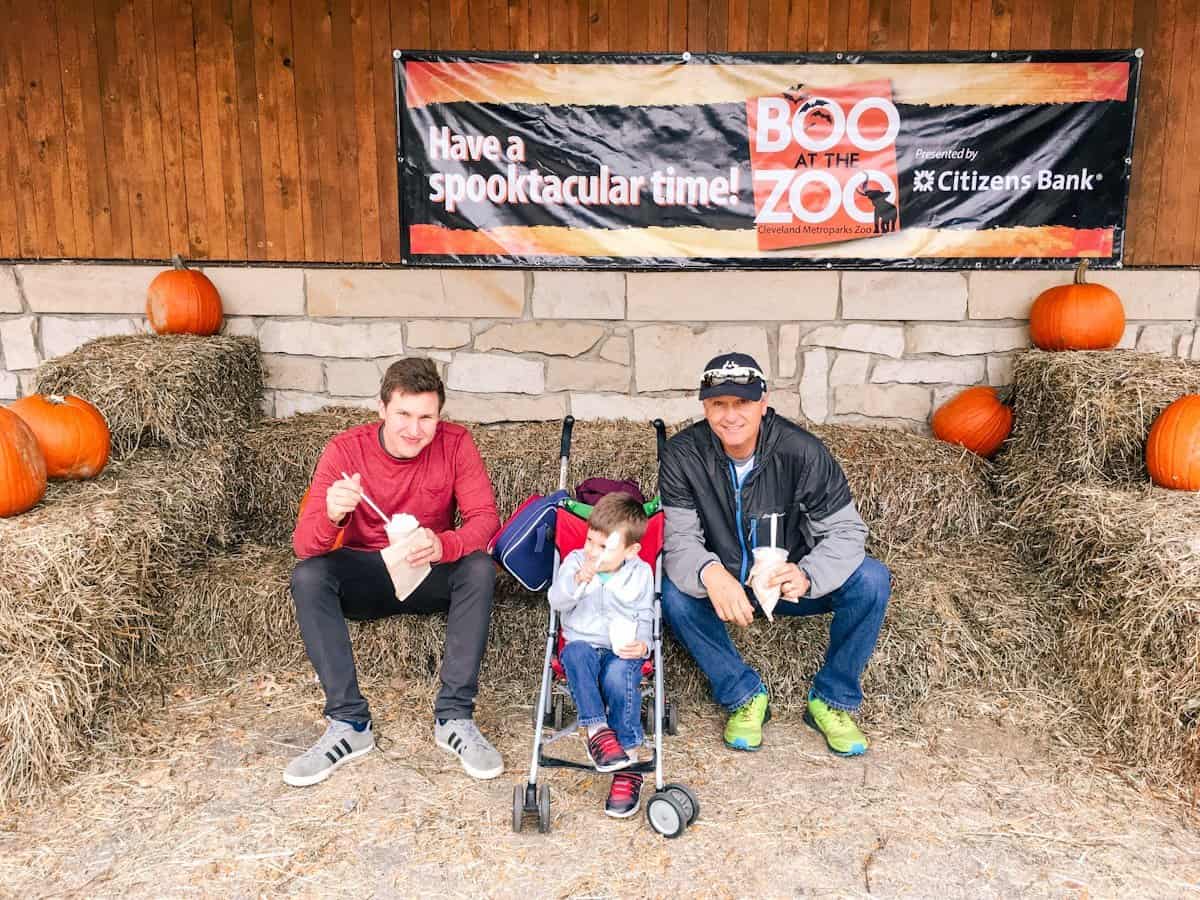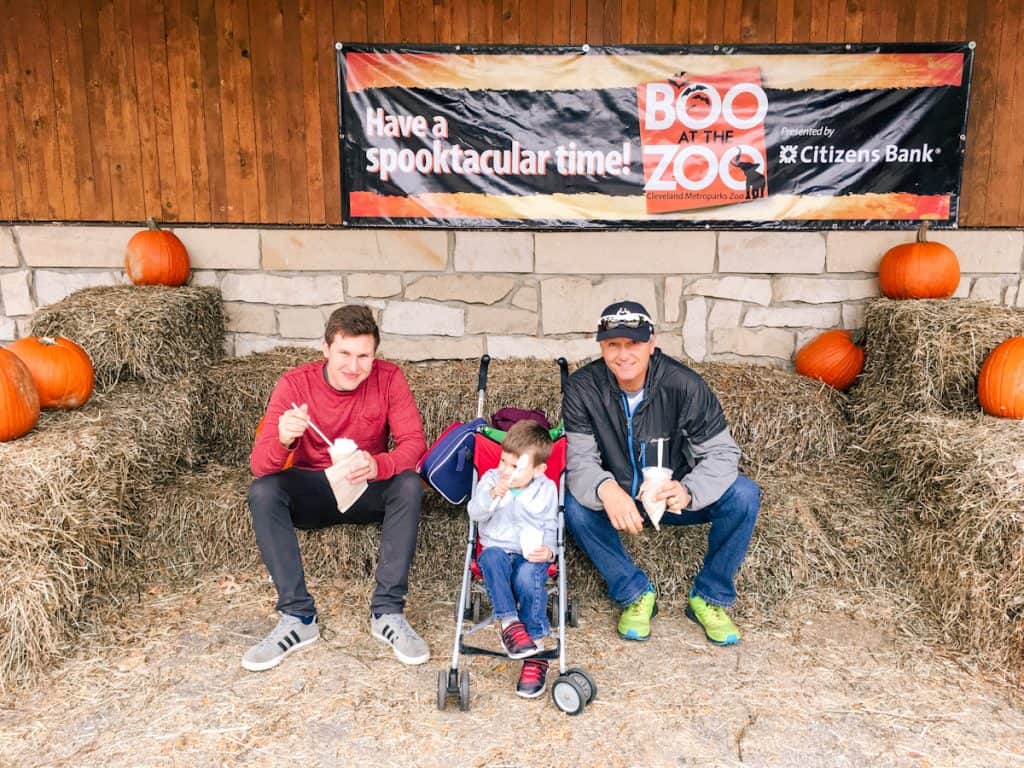 There is so much to do in the Cleveland area that is perfect for a family-friendly vacation. The Cleveland Metroparks Zoo is always a fun time – complete with an indoor rainforest. There's also the Greater Cleveland Aquarium, the Children's Museum of Cleveland, the Great Lakes Science Center, and Play: Cle which is an indoor activity entertainment center. Not to mention all of the Metroparks and Lake Erie beaches! You will definitely find many fun activities to entertain your kiddos in Cleveland.
…You Like Roller Coasters
If you like roller coasters and amusement parks, then you definitely need to visit Cleveland! Just over an hour away from Downtown Cleveland, you will find Cedar Point. With its 18 thrilling roller coasters, a water park, and more, this theme park is known as one of the best amusement parks in the world. It's an easy day trip from Cleveland that you can take during your visit. There are so many great rides and all right on Lake Erie's beautiful shores.
Read More: 34 Best Friend Date Ideas to do in Cleveland
…You Like Amish Country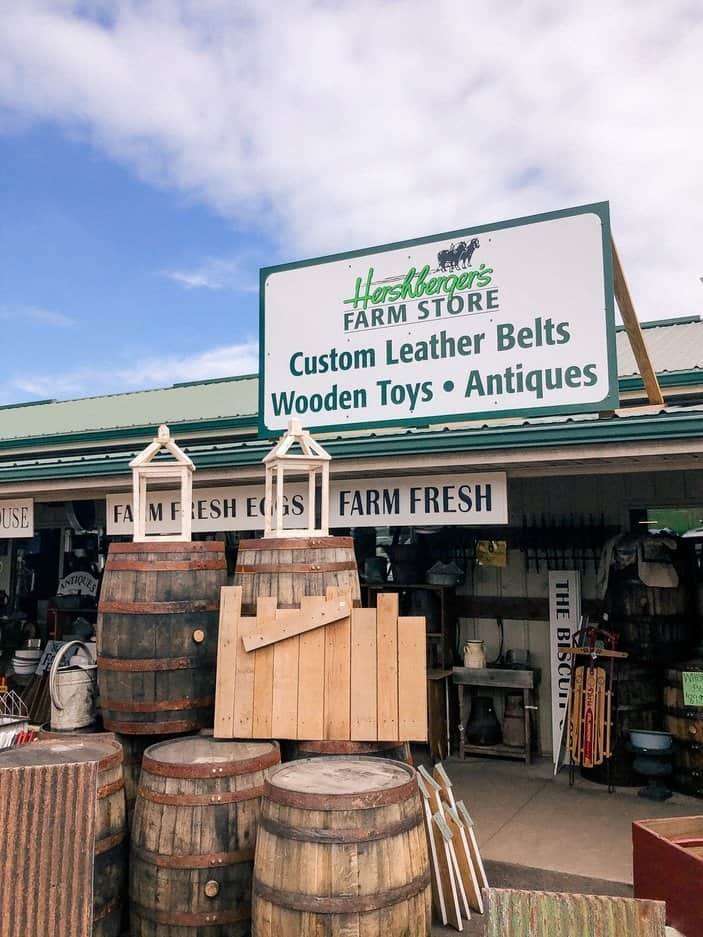 If you're interested in Amish Country then you need to visit Cleveland, Ohio. The city is not at all far from the heart of Ohio's Amish Country and would make another easy day trip from Cleveland, or even a couple of nights if you have the time. You will feel like you stepped back in time when visiting Amish Country where you will find delicious dishes and sweets galore. We LOVE a good fry pie and ate more than our fair share last time we visited.
Read more about Ohio's Amish Country and what we did on our recent visit.
You Need To Visit Cleveland, Ohio Because Of The People…
I really could go on and on about why you need to visit Cleveland, Ohio…like if you love street art, if you're a history buff, if you love shopping from local boutiques, if you love great donuts and bakeries, or if you enjoy sampling different foods at European style Market Halls. I'd also be remiss if I didn't mention the locals as a reason to visit Cleveland.
The people of Northeast Ohio are just the best for their tenacity and kindness. You will love the Midwestern hospitality and will definitely hear the phrase, "Ope, can I just slip past you, please?" if you go out in public anywhere. I'll try to cut it off there because I already know you're thinking that you might just need to visit Cleveland now. 😉 Or at least I hope so. Exciting things are happening in "The Land" and I hope you are able to witness it.
What Time Of Year Should I Visit Cleveland?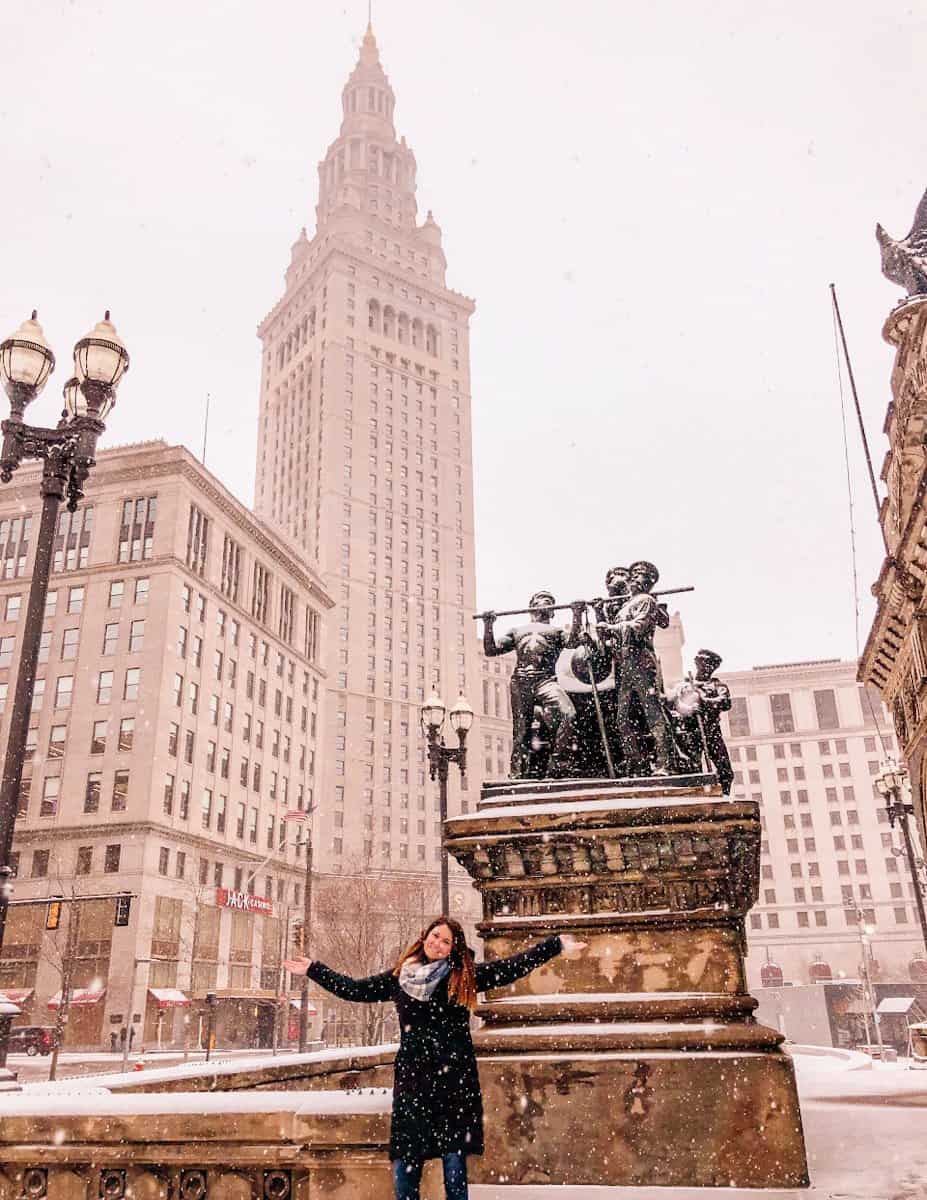 Winters can be brutal, but when the lake effect snow brings in a foot of fresh, powdery snow, it really is a stunning sight to see. Cleveland has outdoor ice skating rinks, parks to snowshoe at, and a toboggan run not too far away. Autumn is one of the best times for a road trip to Cleveland, Ohio. The fall foliage is incredible and can definitely give New England a run for its money! There are so many fun pumpkin patches, farms, and activities to do in the area as well.
The cherry and apple blossoms make Spring a pretty time to visit Northeast Ohio, and Wade Oval at the Cleveland Museum of Art is a lovely place for a Spring walk and picnic under the flowering trees. Summer can get very hot and humid, but we have some of the most beautiful 80 degrees, sunny days, perfect for a day on Lake Erie. With that said, I suggest you go on your Northeast Ohio adventure sometime between Memorial Day and Halloween for the best weather.
Read More: A Snowy Staycation In Cleveland, Ohio
You Need To Visit Cleveland, Ohio
Locals, let me know what the number one reason you give people for why they should visit Cleveland is in the comments below. And if you've never been, which activities sound the most exciting or intriguing to you? Have I convinced you to visit yet? 🙂
Save For Later…