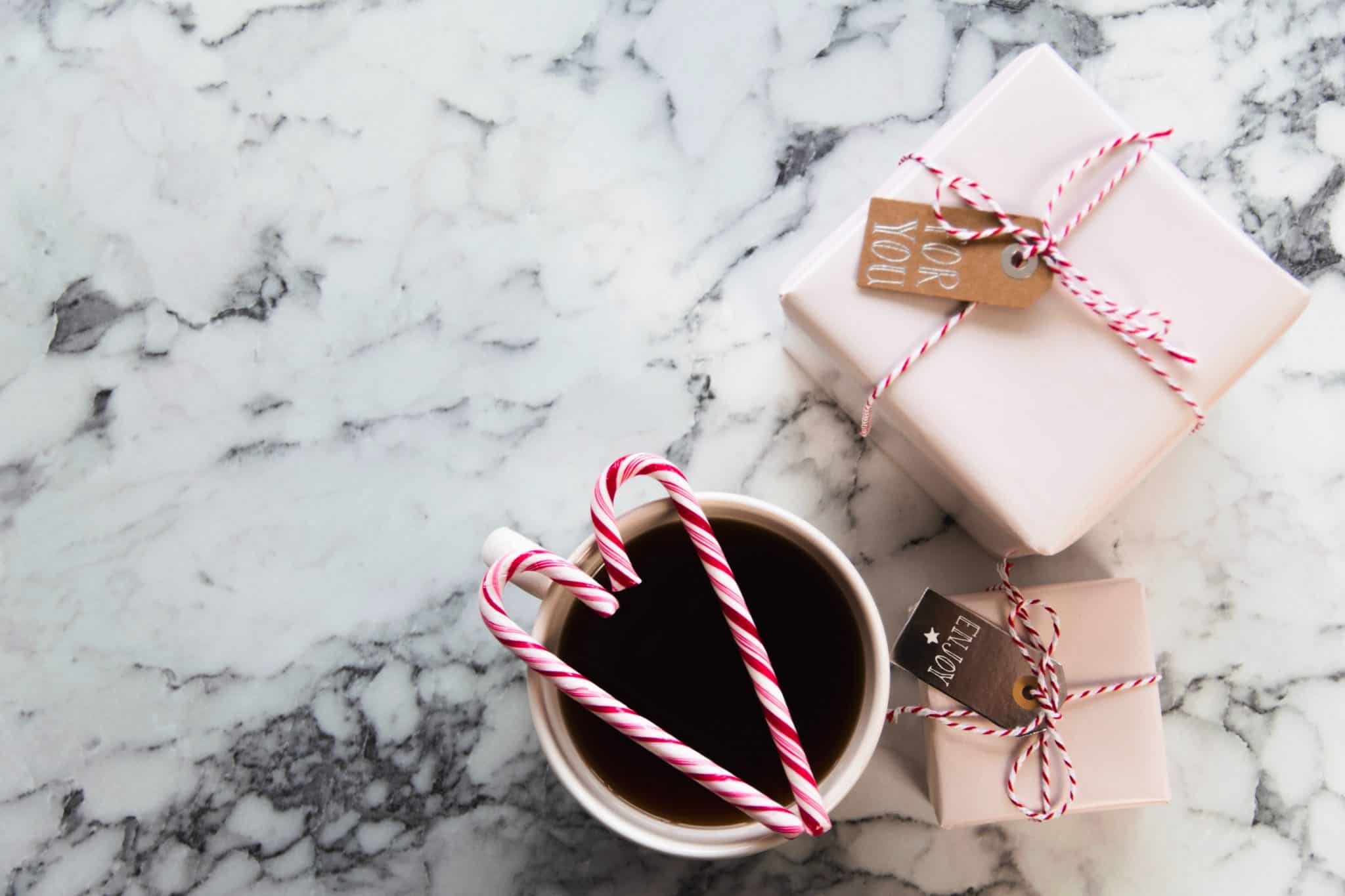 A Gift Guide For Sisters – The Ultimate List 2021
This blog contains affiliate links. I may earn a commission if you use these links to make a purchase. You will not be charged extra. As an Amazon Associate, I earn from qualifying purchases.
Gift Guide For Sisters
I don't know about you, but I love to give and receive gifts! It is one of my love languages and I know my sisters love it too. It can be hard to think of ideas of what to give people sometimes though so I have created this gift guide for sisters to help you out! These are all things that I know my sisters (and myself) would love to receive this year! So let's get to it. Here is my gift guide for sisters!
If you prefer to shop from a list of photos without all the descriptions, you can click here to shop directly from my Amazon Storefront!
Halluci Slippers from Amazon
These are the slippers that I personally own and love. They are definitely a "blogger favorite" and I want them in every color. I know my sisters would love a pair of these under the tree this year, and I bet yours would too!
Floral Earrings from Lele Sadoughi
I just think these floral stud earrings are the cutest! Really anything from Lele Sadoughi would make a perfect gift for sisters! I also love their headbands and sunglass/face mask chains.
Revlon Hair Dryer from Amazon
This Revlon On-Step Hair Dryer Brush comes with rave reviews on Amazon with 4.5/5 stars out of almost 20,000 reviews! This is the perfect tool for the at-home blowout your sister needs in her life.
Summer Fridays Jet Lag Mask from Sephora
This Summer Fridays Jet Lag Mask is clean, dewy, and hydrating! It comes in 3 different sizes at Sephora that will fit any budget! Read my clean beauty guide here!
Phone Case from Casetify
The new iPhones just launched and I'm sure plenty of your sisters have purchased one of the new phones by now…I know my sister, Katie, and I both did! Casetify has so many adorable case designs for your new phones (and laptops and AirPods). You can also choose from a variety of drop protection levels.
Facial Steamer from Amazon
My Sister asked for this facial steamer for Christmas this year. 2020 has been a crazy year and don't we all deserve an at-home spa day at this point? I'm adding this to my wishlist as well!
PJ Set from Goodnight Macaroon
This PJ Set from Goodnight Macaroon is so sweet! These tye-dye pajamas look just like clouds and I love a dreamy cloud moment! They look so cozy too! These PJs come in 4 colors your sisters will love. If tye-dye isn't her thing – try this striped tee option which looks equally cute and cozy!
Slip Silk Pillowcase from Sephora
I keep hearing everyone talking about these Slip Silk Pillowcases and how they are so much better for your skin and hair than regular pillowcases. It also just seems so luxurious to sleep on a silk pillowcase. Yet another item my sisters and I have added to our lists this year!
Silk Scrunchie from Amazon
Speaking of Slip Silk, these silk scrunchies are also supposed to be gentle on your hair and prevent hair crease. I really like the idea of these silk scrunchies right now because we are all spending a lot more time at home these days and I don't know about you, but I hate working all day with my hair in my face. These are a great solution for keeping your hair healthy.
Biossance Vit. C Rose Oil from Sephora
I've said it about a million times at this point, but I love my Biossance Vitamin C + Rose Oil so much. It makes your skin so soft and dewy and it has the loveliest rose scent (and it's not artificial or overwhelming). There are a few options to shop the photos above and I know your sister will love it too! Read my Clean Beauty Guide here.
The Home Edit book from Amazon
Have you and your sisters watched The Home Edit on Netflix yet? If not, what are you waiting for? Clea and Joanna make organizing seem like fun and give you all the tools to perfectly organize in this book, just like they do! It also makes a perfect coffee table book!
Fleece Zip Up from Amazon
This Amazon Essentials Sherpa is so cute! I love the color options and the mock neck detail. This fleece definitely looks more expensive than it is.
Wide Rim Hat from Lack of Color
Hats have become so popular lately and I love the brand, Lack of Color, for hats. They are so stylish and fun. Perfect for going out to dinner with friends or taking on vacation.
Slim Can Insulator from Yeti
This Slim Can Insulator by Yeti is a must-have for all White Claw / Spiked Seltzer enthusiasts! I love that Yeti has introduced an Ice Pink product line!
Apple Watch Band from Casetify
It seems like just about everyone has an Apple Watch now. Chances are, your sister probably has one too! I like that you can switch out the watch bands to match different outfits. Casetify has some really cute options to choose from.
Adidas Cloudfoam Running Shoe from Amazon
These pink Adidas Women's Cloudfoam Pure Running Shoes are another great gift for sisters. These are great for runners or travelers alike and the Cloudfoam makes them extra comfortable for walks around the neighborhood or long travel days. They are supportive enough for exercise, but still cute enough for everyday wear. Yet another item on my own Christmas list this year!
Stanley Adventure Quencher
The Stanley Adventure Quencher keeps selling out because it is just THAT good. I'm obsessed with all of my Stanley products! The Classic Trigger-Action Travel Mug is also amazing. We have them in the Nightfall and Polar colors.
25 oz Wine Bottle from Hydroflask
My sisters and I love a picnic! This Hydroflask Wine Bottle is the perfect addition to any picnic or beach outing and will keep your wine nice and cool all day.
Hydroflask 10 oz Wine Tumbler
And why not also get her a matching Hydroflask Wine Tumbler while you're at it?! This little wine tumbler will save so many disposable cups so you'll be helping the planet as well. Win-win, right?
Winc Wine Membership
While we're on the topic of WINE, I have to tell you about Winc! I love my Winc subscription because it makes shopping for and trying new wines a breeze! It will ship directly to your door which is the best! Click the link below to get 50% off your first Winc order by using code 2020HOLIDAY50.
Getaway House Gift Card
Most of us haven't really been lucky enough to travel much in 2020, so why not give your sister the gift of a future trip? Getaway House is the perfect escape from all the noise of "normal" life. Gift cards never expire and can be used for Getaway locations all over the country! Read my full Getaway House review here.
LARQ Water Bottle
I am so obsessed with my LARQ Bottle. It cleans itself, friends! It is so convenient to not have to worry about whether or not my water bottle is clean. I just press a button and it cleans itself and purifies the water at the same time! Read my full LARQ Bottle review here.
Leggings from Girlfriend Collective
I have a pair of biker shorts from Girlfriend Collective that I LOVE! They are so comfortable and they're ethically and sustainably made. They sell out often because they're so great! Give your sister a pair of Girlfriend Collective leggings or maybe some cute joggers? Click here to shop!
Exploding Kittens Game
Y'all, this Exploding Kittens game is so fun. We had a blast playing it with friends and family and it's super easy to learn. It would make a great stocking stuffer!
Baggu Fanny Pack
Last but not least, the Baggu Fanny Pack! This fanny pack fits SO much and is so convenient when you're out and about or traveling. Especially now with COVID, you want all of your masks and hand sanitizers easily accessible when you need them and this does just the trick. It is one of my most used items and my sisters love theirs too!
Gift Guide For Sisters
So there you have it…my gift guide for sisters. I hope you found it helpful! I know if my sisters got me any of these gifts this year, I would be really excited! 🙂
If you prefer to shop from a list of photos without all the descriptions, you can click here to shop directly from my Amazon Storefront!
---
Read more…
Share "Gift Guide For Sisters"…