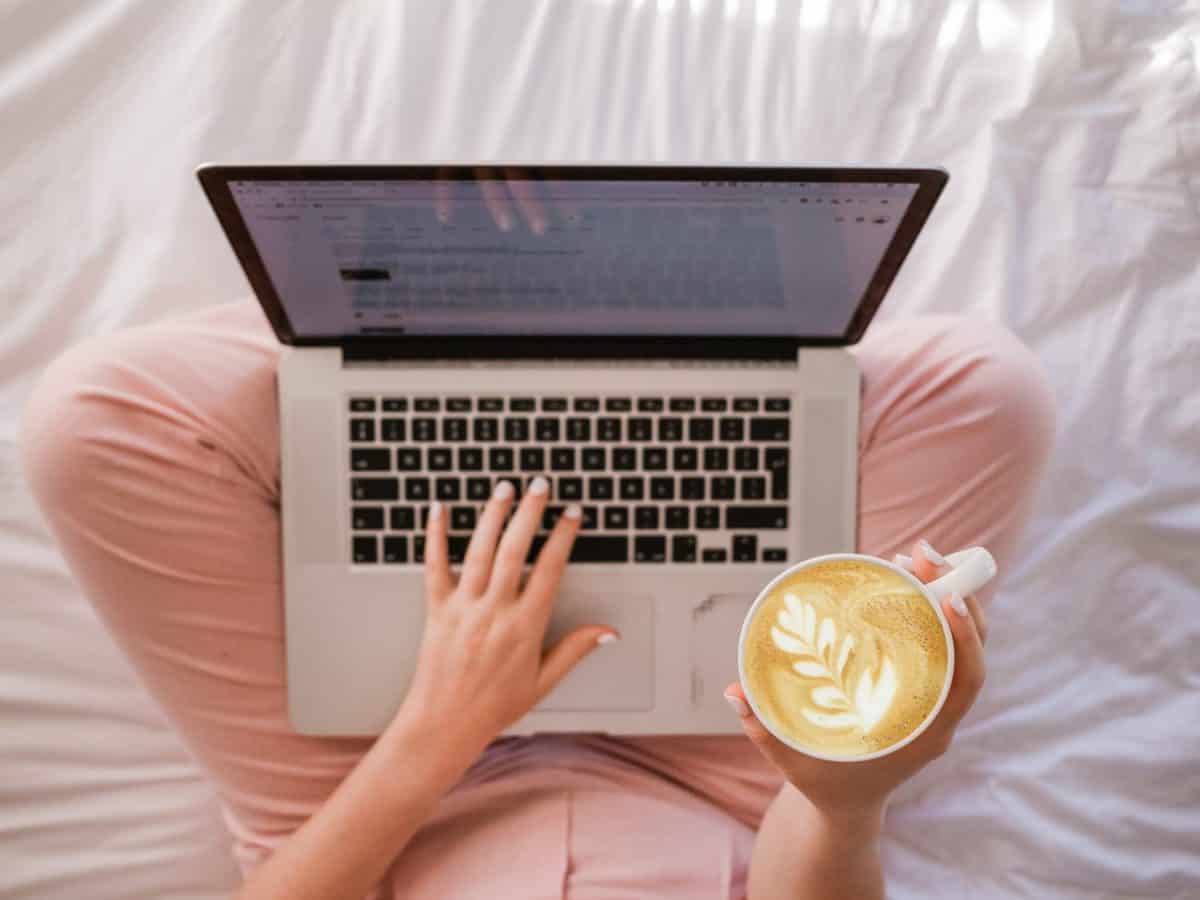 The Best Amazon Essentials I Use The Most
This blog contains affiliate links. I may earn a commission if you use these links to make a purchase. You will not be charged extra. As an Amazon Associate, I earn from qualifying purchases.
As we have all been spending a lot more time at home this year and much less time shopping around in-store, I have put together a list of my Amazon essentials. My best Amazon essentials are either things I use daily, have purchased during quarantine, or will use when we are able to travel freely again.
As it is Amazon Prime Day, there are a ton of great sales happening on Amazon's site. You might even use this list as inspiration to get a head start on your holiday shopping! If you don't have an Amazon Prime account but want to take advantage of some of the great deals today, you can use this link to sign up for a free 30-day trial of Amazon Prime!
Best Amazon Essentials: Decor
I know a lot of us have been taking advantage of the extra time at home to make some home updates, whether they be cosmetic or just switching out decor. The same has been true for us! We have been working, what feels like non-stop this year to make improvements to our home. There's nothing like being stuck at home to make you realize how many little things there are that need to be done.
Something we have been procrastinating on purchasing is rugs. They can be such a pricey investment, but they can make such a huge difference in livening up a space. We finally broke down and bought a few rugs today. There are some really great discounts happening on rugs right now! The large rug will go in our living room and the runner will go in our bathroom. I'm super excited to see how they elevate the spaces!
The seat cover is something I purchased a few months ago and am happy with. It is a soft and comfortable velvet fabric and the color is very pretty in-person. If you're looking to switch up your dining room or office chairs but don't want to spend the time and money to fully reupholster them, these chair covers are a great option. They come in a pack of two but I only needed one for my desk chair. I just finished painting my desk and chair and I'm excited to set it all back up soon!
Read More: The Greatest Hallmark Christmas Movies To Watch In 2020
---
Best Amazon Essentials: Travel
Obviously, we are a bit limited as far as travel goes this year, but at some point we will be able to get back out there and travel freely again! I like to spread out purchases of new things I'd like to add to my travel and packing items. These are a few items that I love and use on just about every single trip I go on no matter the length of travel!
Of course, you won't get too far traveling internationally without an outlet adapter. I like this one a lot and it really comes in handy to have multiple slots to plug more than one device in at a time.
I rarely leave home without my Anker power bank. It isn't too large and keeps me from worrying about my phone dying while I'm out, especially when traveling. I've had this model for years and it is still going strong.
I've talked about how much I love packing cubes before, so I won't go on and on about them, other than to say that they are a total game-changer. I will never go back to packing without them again! I love getting to a destination and feeling super organized and knowing where I put everything.
A travel toiletries/makeup bag is also a must for me. Like I said, I need to feel organized when I travel so I can spend less time looking for things that I need and more time out exploring! It just helps me feel so much less stressed out and ready to go.
The last two travel items are two of my favorites. I really like to use an RFID blocking passport cover and wallet so that no one can steal my important information. This passport cover and wallet are nice and compact and I love that you can get them in matching colors! I have brought mine along on many adventures with me all over the world, and it always surprises me that people are always complimenting me on them. I can't tell you how many people have said, "wow, I love your wallet!" since I bought them. The pattern I have isn't available anymore but there are lots of nice color options other than blue too!
Read More: Packing Tips From A Recovering Over Packer
---
Best Amazon Essentials: Tech
Something I've been using every day lately is my Apple Magic Mouse. I love having a Bluetooth mouse to use with my laptop and not having to use the trackpad all the time. I've had mine for a really, reallly long time and it is still kicking. It is definitely worth the money for me!
I've been wanting an adapter for my Macbook for a while now, but after purchasing a DSLR camera earlier this year, it was finally time to make this purchase. Now that I have a memory card and external hard drive that I use all the time to store my photos, I needed this and it has made my life so much easier! Highly recommend if you are in the same boat as I was.
I feel silly mentioning this next item, but are you even a blogger if you don't have a ring light? In the future, I want to do more video content so this was a purchase I think I'll get a lot of use out of in the future. I have even used it on a couple of work calls to improve the lighting in my workspace.
Read More: How To Start Your Dream Blog In 8 Easy Steps
---
Best Amazon Essentials: Fashion
My most used items of the last year are definitely my favorite cat-eye sunglasses and my Baggu fanny pack! I rarely walk out the door without wearing at least one of these items! They have both held up really well and I really don't think I could live without them!
The other day, we went out for a socially distanced adventure. I was taking lots of photos and switching back and forth between my phone and my camera. I mentioned to my husband how nice it would be to have a little iPhone case like this pink one. This will probably be my next Amazon purchase because I think it would make life so much easier!
My favorite Amazon purchase of the year though has to be these Hallucci pink slippers! I have only had them for about a month but I literally wear them all day, every day. They're so comfy that I already want to get them in another color!
The Adidas Originals Continental 80 sneakers are literally my favorite shoes of all time. I wear them on all of my travels and they're perfect for long days of walking and exploring. They are slightly wider than the Stan Smith or Superstars which I really find to be more comfortable for long days. I even wear them on our daily walks and they match pretty much any outfit. They come in many different colors too! The ones I own have the little pink details, which is very Laurel Land.
These cute heels are another purchase I will probably be making in the near future. I love my white Adidas, but I need to force myself to branch out sometimes! I feel like these will look super cute dressed up or with jeans and they're pretty affordable!
Read more: Clean Beauty Products You Need In Your Life
---
Best Amazon Essentials: Kitchen
There are a few things I can't live without in my kitchen. My trusty crockpot, coffee maker, and electric tea kettle to name a few. But I also really love having lots of reusable bags for when I go shopping. We're really trying to live a more sustainable lifestyle so cutting out as much plastic as possible in the kitchen is important to us.
We don't use plastic wrap or Ziploc bags anymore and have made the switch to reusable beeswax wraps and stasher bags. We love using them and it's good for the planet (and your wallet) in the long run. I like being able to purchase reusable items once rather than continually spending money on things when they run out.
Carrying a reusable straw with you is another great way to be a bit more eco-friendly. I'm nowhere near perfect and must admit that I don't always remember a straw when I leave the house, but it is becoming more and more of a habit all the time.
Now, this next item may sound a bit over the top, but we LOVE hot sauce. Like we put hot sauce on everything. Cholula has been our favorite hot sauce lately and we have noticed during quarantine that we are going through the bottles of Cholula so quickly. I found a huge bottle of Cholula hot sauce is available on Amazon and decided to go for it. You save a lot of money in the long run instead of buying the smaller bottle individually and can just refill the bottles as needed. I love it and don't regret buying such a crazy thing. But it really is the size of a small dog, haha!
Earlier this year, before all the COVID-19 shutdowns, I went to a blogger event at a local pizza shop. I was introduced to the best pizza ever, and Mike's Hot Honey, too. If you haven't tried Mike's Hot Honey on your pizza before, you need to buy yourself some and remedy that. It will change your life, okay?
Read More: What We're Doing To Live More Sustainably
---
My Amazon Wish List
I always have some kind of wishlist going because I try to think about items for a day or two before buying them. Here's what's my current Amazon wish list. I live in Cleveland so you can never have too many warm coats! I like this one because it would also be easy to pack for a trip and there's a lot of color options.
Biker shorts are embarrassingly my new favorite thing. I bought a pair from Girlfriend Collective, which I love and I want another pair soon. I also need a new pair of running shoes. Not that I really run that much anymore, but you can imagine what it'd be like if I did, right? These Adidas cloud shoes seem really comfy and come highly rated and recommended.
I'm also a sucker for a cute wrap dress, so I added this one to my wish list as well. I'd love to get a nice pair of sandals that I can wear on future adventures, too. I keep going back and forth between Chacos and Tevas. Do you have either kind? Let me know what you like better in the comments below. Or let me know your absolute favorite Amazon Essentials so I can check them out!
---
Read More…
Save or Share this post!