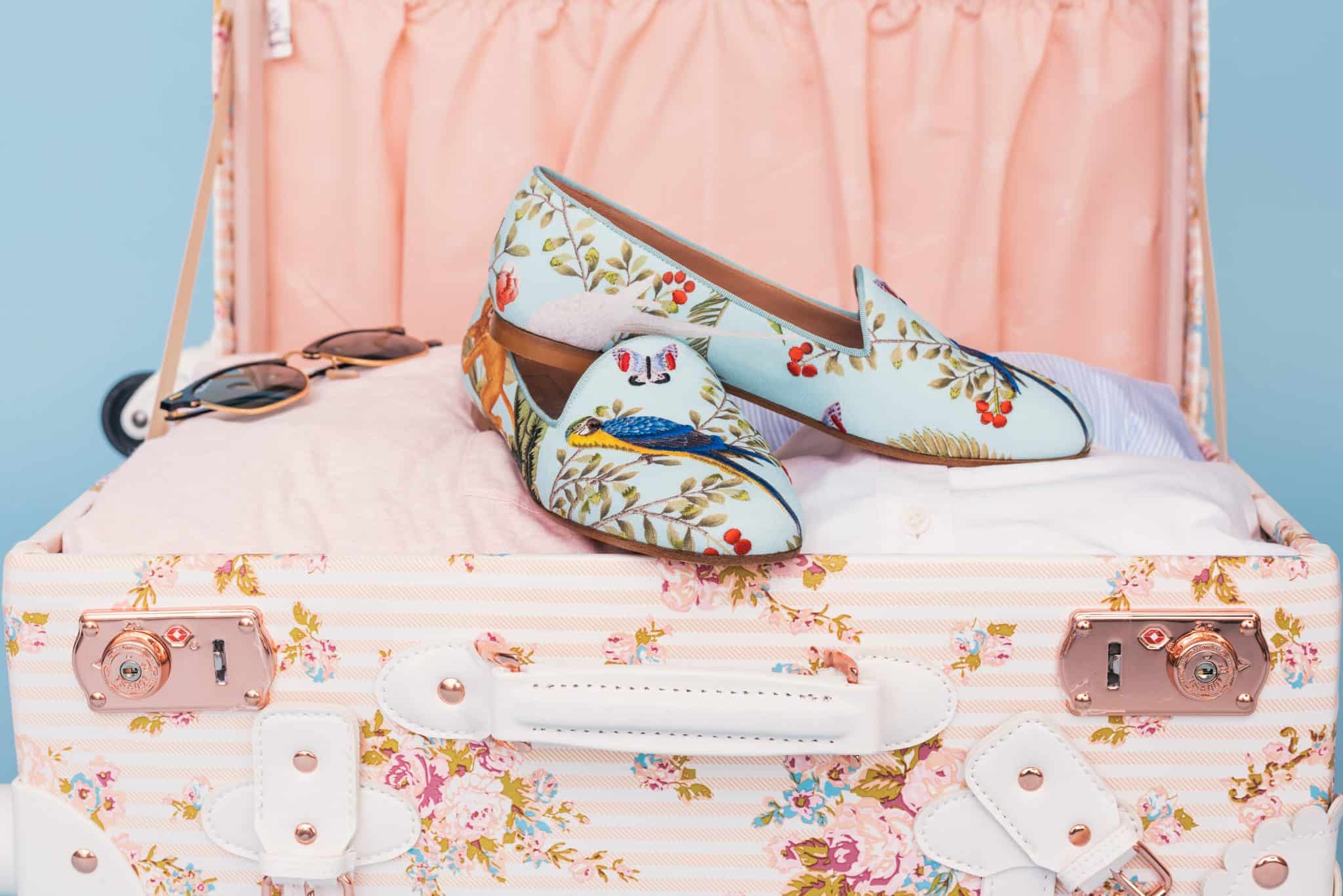 How To Afford Travel When You Aren't Wealthy
This blog contains affiliate links. I may earn a commission if you use these links to make a purchase. You will not be charged extra. As an Amazon Associate, I earn from qualifying purchases.
How Do People Afford To Travel The World?
Have you ever scrolled through your social media feed and wondered to yourself, "How on earth can these people travel so much when they aren't wealthy?" Don't worry, friend, I used to wonder the same exact thing! I have always had an extreme desire to see the world, but felt completely defeated by how big an expense traveling can be. Luckily, I did some digging, researching, questioning to find out how to afford travel when you aren't wealthy and I'm going to share all the tips on how to travel for less.
How To Afford Travel When You Aren't Wealthy
There are quite a few strategies that you can take when considering how to afford to travel the world without breaking the bank. I'll clue you in on my favorite options…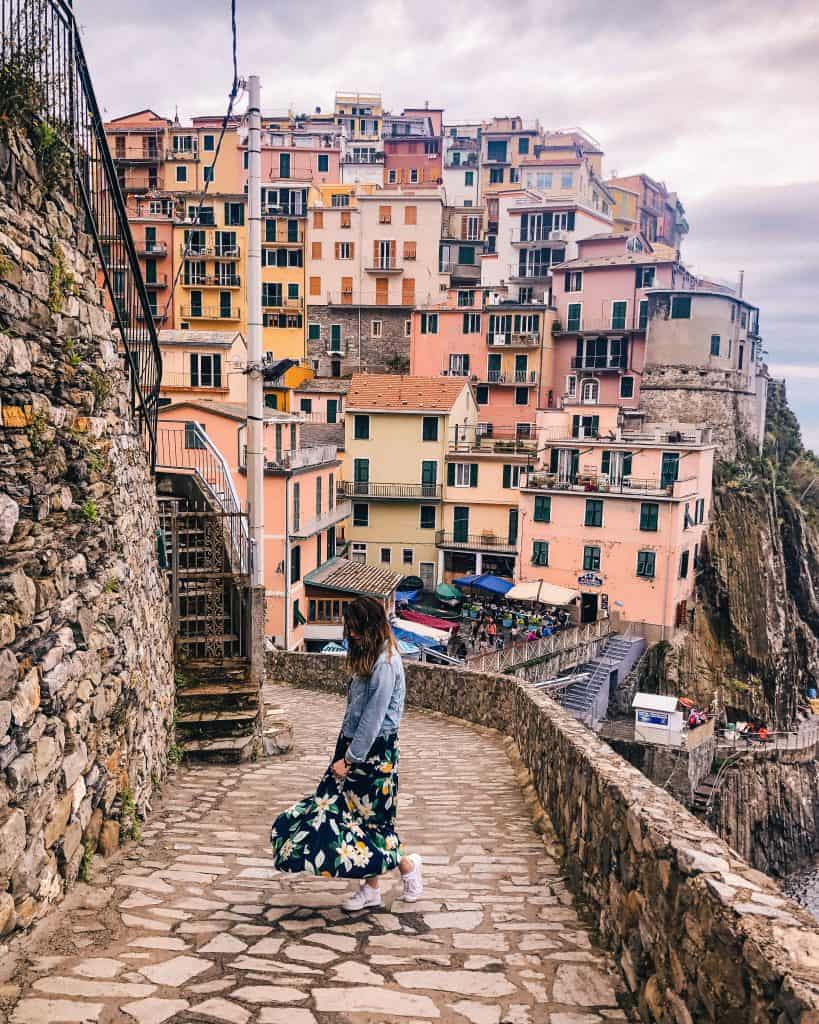 Save Up Money For Travel
Okay, duh, of course saving money for travel will help, but how can one ever save enough? You absolutely need to be intentional about setting aside money specifically for traveling. I know it can be difficult, but consider creating a real budget for yourself. This way you know exactly how much money is coming in and out each month and can plan a reasonable amount to save towards travel from each pay cycle.
Narrow Down Your Values
Saving money can be difficult, I get it. Until my husband and I really decided to get serious about our finances a few years ago, I didn't think much about the to-go coffees or chipotle runs we were doing. It didn't seem like it was a lot of money. When you sit and look at your bank statements from the last 6 months to a year, you might be alarmed to find out just how much of your hard-earned cash is being blown on that daily coffee run. Or all of the cute things you picked up at Target because they were "on-sale". I know I was shocked at my personal findings.
Saving money is all about what you value. If you live for your afternoon pick-me-up ritual at your favorite coffee shop, great. You know that your money is being well-spent. But if it is just something you have gotten into a bad habit of doing, perhaps it is time to rethink your spending habits. Once you cut out the things that aren't really bringing value to your life and long-term goals (like affording to travel), then you can see how much money there is in your budget to start putting aside for future vacations.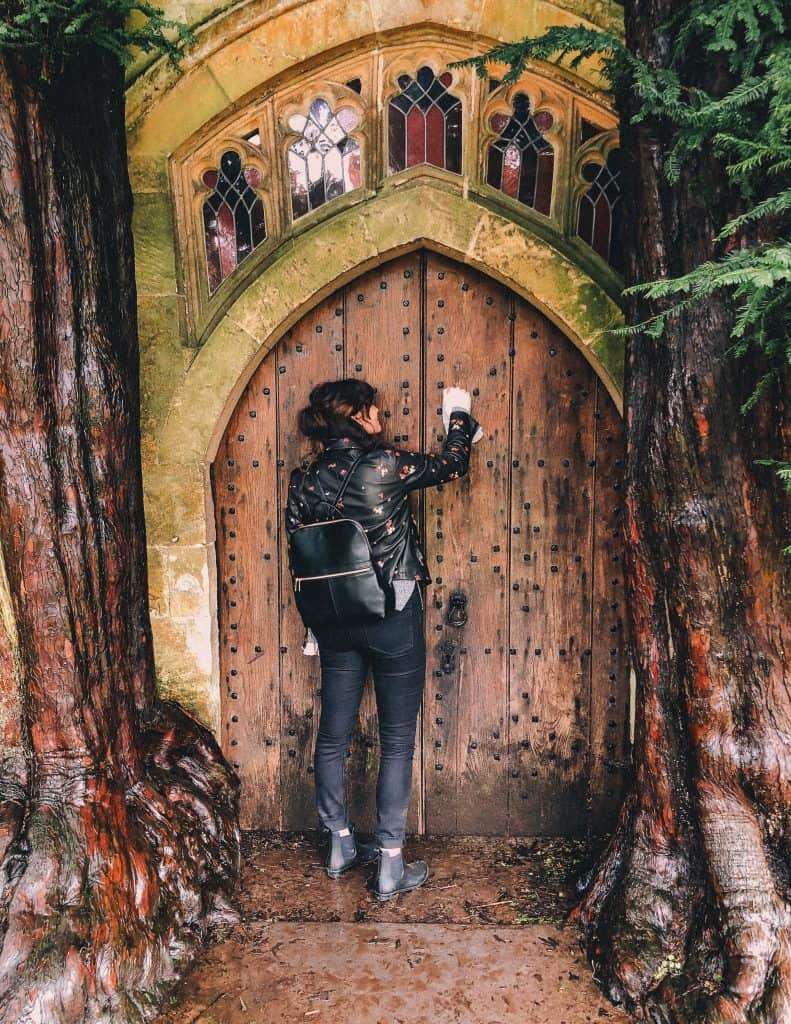 Travel Hacking
Another strategy that many people use to afford travel when they aren't wealthy is travel hacking. What is travel hacking? I have an entire blog post dedicated to what travel hacking is and another about how to get started if you want a more in-depth lesson. For this blog post, I'll give you the cliff notes version.
Travel Hacking is the process of using credit card sign up bonuses to redeem points for free travel. People will sign up for a travel rewards credit card, meet the minimum spending requirement (usually $1,000 – $5,000 within the first 3 months), and then use the points or miles earned from the bonus to exchange for free travel. Then they will also use their travel credit card to pay for their trip, food, activities while traveling and earn even more points to use for future travels. It really creates a nice snowball effect after opening a few travel rewards credit cards and starting to earn points towards free travel.
For example, I love my Chase Sapphire Reserve credit card. When I signed up and met the minimum spend requirement of $3,000 in the first 3 months after opening my card, I earned 50,000 Chase Ultimate Rewards Points that I can transfer to some of the best travel partners out there. A few to note are Southwest Airlines, United Airlines, Hyatt, IHG, and Marriott. You can redeem your points for free flights and hotel stays all over the world! Read all about travel hacking here to see if it is right for you!
Choose Lower-Cost Destinations
Another great way to afford travel when you aren't wealthy is to travel to a low-cost destination. There are some beautiful and incredibly interesting countries in the world where your money can go much further while still enjoying a new and exciting cultural experience. There are so many great options, but some that come to mind right away are Central and Southern American countries like Guatemala, Peru, and Nicaragua. A few more fun and inexpensive destinations to consider are Mexico, Portugal, Romania, and Indonesia. There are many more options so do some research and see what destination best fits your budget.
Travel During The Off-Season
If your dream destination is to an infamously pricey location, there are always ways to do expensive cities for less money. One great way to lower the cost of your travel is to go in the off-season or shoulder season, for better prices on everything from flights to accommodation. In doing so, you will not only save money, but see your dream city during a less busy time of year with fewer lines, crowds, and more freedom!
For example, if you want to visit Paris, it is the least busy between November and March aka off-peak, and generally, the least expensive time to visit. Or you can visit during shoulder season for slightly better weather and before destinations pick up for peak season. For Paris, shoulder season is April through May and mid-September through November. Each destination will have its own off-season and shoulder season – just Google "X shoulder season" or "X off-season" for any location to find out.
Plan Ahead And Be Flexible
If you want to get the very best travel rates, you need to be at least somewhat flexible with your dates. Planning far in advance also helps! Most travel booking sites have an option to search for flexible dates or view the lowest fare calendar. See when you can get the best deal and plan your trip as far ahead as possible for the cheapest results. This is especially true when booking a trip with your travel rewards points.
Use Incognito Mode To Book Travel
If you use Google Chrome as your internet browser, there is a great feature called Incognito Mode. It puts you on a new secret tab for private browsing. It blocks all the cookies and data that your previous travel searches have stored up and gives you a clean slate to search. Booking companies remember you when you search for flights or hotels and they try to scare you into booking by increasing the prices in your search. Don't fall for this trick! Just go to File>Open New Incognito Window and chances are, you will find cheaper rates this way!
Have A Daily Travel Budget (And Stick To It)
Once you have actually made your plans and before you are on your way to your destination, you will want to set a daily travel budget. If you add up how much is leftover in your travel budget after booking your trip, with how much your usual budget allowance for food, entertainment, and groceries would normally be at home for the duration of your trip, you can divide that into a daily spending allowance. Some days you may spend less than others, so you can carry that over to another more expensive day, but really try to stick to this goal so that you don't feel the after-effects of overspending when you arrive home.
Take Advantage Of Free Activities
After you arrive at your desired location and start exploring, don't forget that many of the greatest things to see and do are free! Take a free walking tour at the beginning of your trip to get your bearings, visit free museums and monuments, check out the local parks, and walk as much as you can to save on transportation costs (you never know what you will discover and it's the best way to see a new place!). Google "best free things to do in X" and see how many cool free activities you can find!
Save Money On Food
Don't blow all of your money on food and drinks. If there is a really nice restaurant that you are dying to try, book a lunch reservation to save some money while still getting the full experience. You don't have to eat out for every single meal. I love buying a few easy breakfast food options to eat at my hotel, or even better, book a hotel with free breakfast! Know that it is okay to not eat at a fancy traditional place for every meal.
One of my favorite things to do while traveling is to pick up a few things from the local grocery or small cafe chain (like Pret in Europe – love you, boo!) and have a picnic somewhere with a nice view. Those are some of my favorite memories even more than sitting and eating at expensive restaurants. If you like cooking, you could also book accommodations with a kitchen to make meals at home to save money.
Travel With A Group
Another way to afford travel when you aren't wealthy is traveling with a group. When you go on a vacation with a few other people or family members, it makes it easier to split some of the costs. Booking a rental home or car can feel like less of a financial strain if you're splitting it between multiple people or families. It is also a lot of fun to travel with a group! It is one of my favorite ways to travel.
---
Ask For Travel-Related Gifts
When you're making your holiday or birthday wishlists, consider asking for travel-related products, gift cards, and/or experiences. I always put Airbnb gift cards on my wishlists and it makes me so excited to open a gift that I know I can use for my favorite hobby – travel! If I know I will be going on a trip soon and need a new suitcase, hiking boots, sunhat, whatever it may be – I always ask for those things as gifts. It makes me that much more excited for the vacation I am planning, and it takes a little financial pressure off because I've received something I needed as a gift instead of having to purchase it myself.
Go Backpacking
A really popular option for budget travel is to go backpacking! You carry everything you need in a backpack, stay at inexpensive hostels, and don't eat at expensive restaurants. You can make your money go further and still experience your dream locations this way. Some people even rave about CouchSurfing which is like Airbnb but instead of renting a room or home, you are renting someone's couch! I haven't tried it personally yet, but I know people who have. Nomadic Matt, one of my favorite OG travel bloggers, wrote an entire book called, How To Travel The World On $50 A Day that you can read for even more practical and in-depth budget travel tips!
How To Afford Travel When You Aren't Wealthy
I've given you a few easy options on how to afford to travel when you aren't wealthy, but there are so many more ways. It really does have a lot to do with having the discipline to save your money and question how you are currently spending your money. If you genuinely value travel and are in a healthy enough place financially, you really should not have a problem following some of these tips and planning an amazing vacation!
Keep in mind that while travel can be possible for most people, appearances can be deceiving. Some people do go into debt in order to travel and (in my opinion) that is just not a good way to live life. You want to remember your travels as the important and life-changing experiences that they are, not the reason that you went into debt.
I think it is probably obvious at this point that I love traveling. It's my passion and that's why I started this blog, to share my passion with you and to help you to travel without breaking the bank. I am always here to answer any questions you might have or give tips, so feel free to send an email to me any time ([email protected]) or send me a DM on Instagram. Follow along on IG @laurelwilson for more tips and travel inspo!
Read More…
Pin This For Later…