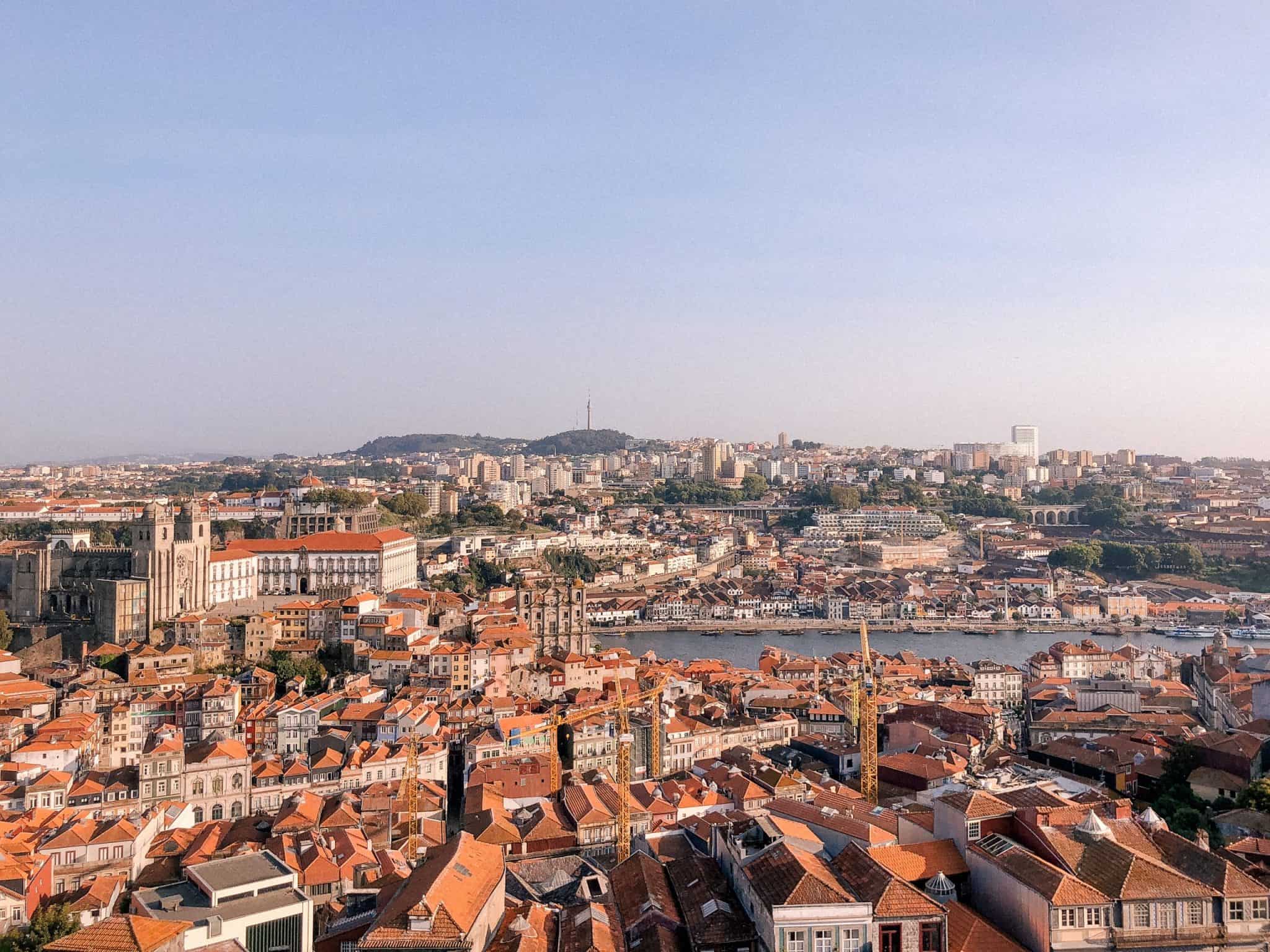 Creating A Travel Hacking Strategy
This blog contains affiliate links. I may earn a commission if you use these links to make a purchase. You will not be charged extra. As an Amazon Associate, I earn from qualifying purchases.
A Quick Review
One of my first blog posts was the story of how I started travel hacking and how it has changed my life. And in my last article, we discussed how to set yourself up for success before starting to travel hack. This post is going to continue building on those posts so I suggest you read those ones first!
Now, this article is going to focus on choosing which credit card to open first and how to create your own credit card opening strategy. We will also look at the pros and cons of both the Chase Sapphire Reserve and Chase Sapphire Preferred cards to see which will work best for you.

What We Have Learned
As I have mentioned before, planning ahead is the best way to begin your travel hacking journey. At this point, you should already know:
Your credit score
How much money you have in your budget to use towards minimum spends
Where you're at in your Chase 5/24
The rules of travel hacking
Your travel goals
Which airlines travel to your dream destination
Getting Started
Now that you have all the necessary information to get you started, let's talk first about creating your credit card opening strategy. Depending on how many spots you have open in your 5/24, you will probably want to start with a Chase credit card first.
You can continue to open Chase cards every couple of months until you fill up your 5/24 slots. Once your 5/24 is full, you can start looking into cards with other banks like American Express and Capital One.
Your card opening strategy will depend heavily on where you've decided you want to travel in the near future. The Chase Sapphire Preferred (CSP) and Chase Sapphire Reserve (CSR) cards have amazing travel partners and their Ultimate Rewards (UR) points can take you almost anywhere you want to go domestically or internationally.
Since you know where you are going and that you can get there through a Chase partner, you are ready to apply to your first travel rewards credit card. Like I shared before, the two best options here are the Chase Sapphire cards (the CSP and CSR). Both of them have some amazing benefits and you will just have to weigh your options and decide which works best for you.
Chase Sapphire Preferred Vs. Reserve
The CSP is an Ultimate Rewards (UR) card that allows you to earn 2X points per $1 on travel and dining purchases and 1X point per $1 on everything else. The $95 annual fee is waived the first year, there are no international fees while traveling, and you can earn 50,000 bonus points after spending $4,000 in the first three months. 50,000 points are worth $625 towards airfare or hotels through the Chase UR portal. But if you transfer them out of your UR account to their travel partners you can usually get even better redemption rates.
Now the CSR is the next level up and is one of the top of the line travel credit cards you can have in your wallet. With the CSR you'll get 3X points per dollar spent on travel and dining purchases and 1X point per $1 on everything else. There are also no international fees on this card, but CSR points are worth 50% more through the Chase UR portal making your 50,000 points worth $750.
So at this point, you're probably wondering why choosing the CSR isn't a no brainer. Well, here's why. It has a whopping $450 annual fee. That sounds like a ton of money to pay for supposedly free travel. But here's the thing, you also get a $300 annual travel credit, a complimentary Priority Pass (which allows you entry into over 1,000 airport lounges all over the world), and a Global Entry or TSA Precheck fee credit!
Global Entry and TSA Precheck fees are at least $100 and save you a lot of time and energy. So if you add the $300 travel credit + the $100 Global Entry or TSA Precheck fee that is = to $400. You're really earning back $400, which makes the annual fee more like $50.
Unfortunately, you can not have both the CSP and the CSR. You also cannot open two Chase Sapphire cards within 48 months of each other, so you'll have to choose one or the other.
The first travel card we ever opened was the CSP. It was really great for getting started and learning the ropes.
Once we knew a bit more about what we were doing, I opened the CSR. With all the travel I've done in the last year, I felt the benefits outweighed the cost of the annual fee.
Referral Links
With both the Chase Sapphire Preferred and the Chase Sapphire Reserve, you can share your referral link with your spouse or a friend. This will earn you 10,000 bonus points after they sign up. You can refer up to 5 people a year and earn as many as 50,000 extra points per year!
Let's say you open a Chase Sapphire Preferred card for yourself. You meet your minimum spend and earn your 50,000 bonus points. You can then use your referral link to have your spouse sign up!
Once they sign up, you will receive 10,000 bonus points for your referral. Now you already have 110,000 points towards free travel between the two of you! That is almost two round-trip flights to Europe with very little effort!
After deciding if you want to open the CSP or the CSR you can start to think about what comes next!
What Comes After The Chase Sapphire?
Are you a solo traveler or do you have someone you always travel with? If you are in a relationship? If so, you can do each of these steps twice and in so doing essentially increase you 5/24 to 10/24. This is a big game-changer.
Once you are done with the Chase Sapphire cards, you can move on to airline or hotel cards. The United Explorer card, the British Airways Visa Signature card, the Southwest Rapid Rewards Plus card, the World of Hyatt credit card, or the Marriott Rewards Premier Plus card to name a few!
There are also business cards to think about as well since they don't count towards your 5/24. Some of these options are the Chase Business Ink Preferred card, the United Explorer Business card, or the Southwest Rapid Rewards Premier Business card.
Ultimate Rewards points are widely recognized as some of the most valuable travel rewards points available. Because of this, you will want to try to earn as many of this kind of points as possible. The CSP, CSR, and business ink preferred cards all earn you these points.
If you often fly domestically, you may want to look at the Southwest cards and try to earn a companion pass. The Southwest companion pass allows you to choose a companion to travel with for free. In other words, you are awarded buy-one-get-one-free airline tickets for the next year.
Or maybe you want to do more international travel. Your next card could be the United Explorer card.
Write Down Your Strategy
Write down your plan! For example:
Chase Sapphire Preferred for you
Chase Sapphire Preferred for your spouse
United Explorer for you
United Explorer for your spouse
World of Hyatt for you
World of Hyatt for your spouse
The Possibilities Are Endless
Depending on how high your expenses are, you will probably be at this for a year or more before you start moving on to non-Chase credit cards. But, you will be able to start using the points as they hit your account. Or you can save them for a big trip later! Maybe you're planning a honeymoon or a girls trip to Mexico!
The possibilities really are endless. Take the time to do your research and you will be set up for years to come! Not everyone's strategy will look the same, but you'll find what works for you!
If you would like to know exactly what my strategy was starting out, let me know by sending me an email to [email protected] or send me a DM on Instagram (@laurelwilson).
---
Read More…
---
Pin This Article For Future Reference!
---