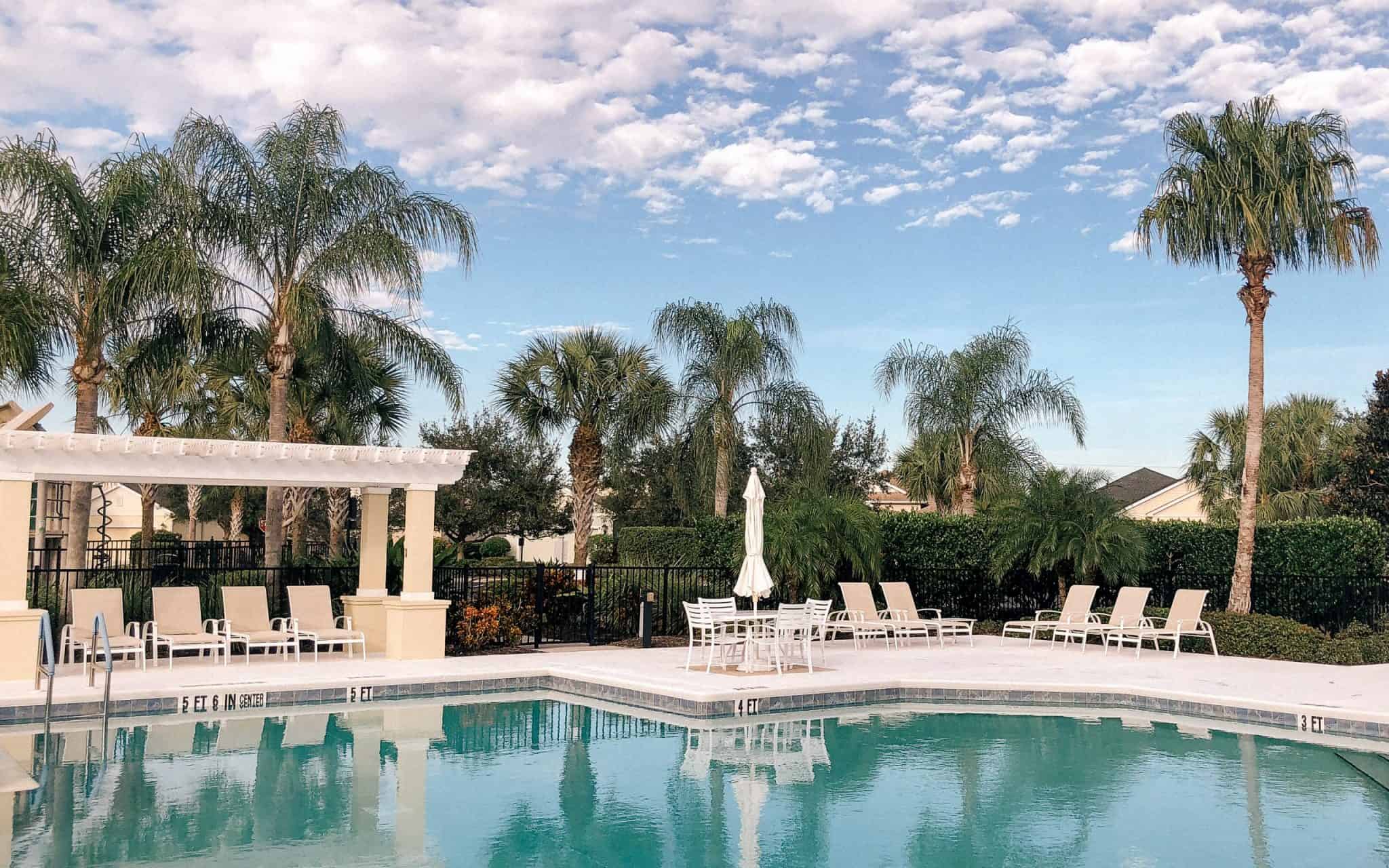 Is Travel Hacking For Me & How Do I Start?
This blog contains affiliate links. I may earn a commission if you use these links to make a purchase. You will not be charged extra. As an Amazon Associate, I earn from qualifying purchases.
In my last post, I wrote about how travel hacking saved my marriage. I shared the story of how we started on this travel rewards journey, but I didn't really share the "how-to" of travel hacking. I want to share all of my tips and tricks with you all, but first I'd like to share a few things you need to know before you start this process.
Travel Hacking Isn't For Everyone
First, I feel it's necessary to note that travel hacking is not for everyone. Sometimes we find ourselves in a place in life financially where this is just not a good idea to try.
If you are someone who has a lot of credit card debt, this probably is not for you.
If you are not the kind of person to pay off all of your credit card bills every month, this probably is not for you.
If you have a low credit score, this probably is not for you.
I believe that in order to begin on this path to free travel, you must get your house in order first, so to speak. If you are paying off a large debt, are hoping to apply for a home or auto loan in the next 6 months, or have a credit score under 700, then you should work through those things first.
Setting Yourself Up For Success
With all that being said, having a mortgage or an auto loan doesn't need to stop you from pursuing travel hacking. We have a mortgage and were also just approved for a small auto loan after a year of opening multiple credit cards each.
Your travel hacking success is all about planning ahead. So let's talk about the things you should do before you open your first travel rewards credit card!
If you don't already have it, sign up for Credit Karma here. This service will tell you your free credit score and give you a better idea of what kinds of credit cards you will be eligible for.
It is also important that you check on the opening dates for credit cards that you already have open (more on that later). You do have to enter your social security number, but it is a very safe and well-respected company. You can trust them.
If your credit score is 700 or above, move on to the next step!
What I Use
Credit Karma
Credit scores and more. It's all on Credit Karma.
We earn a commission if you make a purchase, at no additional cost to you.
2. Create A Budget
Create a budget. This is an invaluable tool to have for knowing how much money you usually spend per month on your regular expenses.
Whether you get super specific with it or just figure out the average amount you are spending per month, this number will tell you how much wiggle room you have to meet minimum spending requirements.
If you spend $1,000 a month, then you can open a card with a $3,000 in 3 months minimum spend requirement. Or if you know that you have a bigger expense coming up, this may help you to open a card with a larger minimum spend than you would not normally be able to hit during a regular three month period. Planning ahead can make or break your travel hacking strategy.
Note: most people's largest monthly budget line item is their rent or mortgage but unfortunately these expenses are often unable to be paid with a credit card unless you have a unique payment situation so keep this in mind.
Planning ahead can make or break your travel hacking strategy.
3. Know The Rules
In order to receive the bonus points for opening a credit card, you must meet the minimum spending requirements! For example, the Chase Sapphire Preferred card has a 60,000 point sign up bonus. Those points won't hit your account until you meet their minimum spending requirement of $4,000 within the first 3 months after the card opening date.
If you do not meet the minimum spending requirement by the 3-month date, you will NOT receive your 60,000 bonus points. You will have wasted valuable time, energy and a spot in your Chase 5/24 (see #4).
Many of the best travel reward credit cards come from Chase Bank. Some of these are the Chase Sapphire Preferred and Chase Sapphire Reserve cards, the Southwest Airlines cards, the United Explorer card, and the Business Ink Preferred to name a few. Chase credit cards may be some of the best travel rewards cards on the market, but Chase has some strict rules on who can be approved for their cards.
The Chase 5/24 rule is one of the most important details we must go over before you get started. Chase says that you may only have 5 open credit cards in a 24 month time period (aka 5/24). If you have opened a credit card from any bank including Chase in the last 24 months, that card will count as 1 of your 5 available spots with Chase. After 24 months of having your card, it will drop off your 5/24 and open a new spot for you to apply for another Chase card. And yes, your Gap and Best Buy credit cards do count towards this! So you can see how this may pose a problem for some people who have opened cards recently.
This is when Credit Karma will come in handy! It will show you exact dates of when your cards were opened so you can see where you fall in your 5/24. Now you'll have a clear idea of how many cards you can open with Chase before moving on to other banks (like American Express Citi Bank or Capital One).
Business cards do not count towards your 5/24. So even if you are at 5/24 you may still be able to open a Southwest Business Premier card or Ink Business Preferred card without adding anything to your 5/24. This can help you get around the 5/24 rule and earn even more of the valuable Chase Ultimate Rewards points!
Chase Ultimate Rewards points are easily transferred to Chase's travel partners, but once you transfer them you can't transfer them back. It is important to wait to transfer points until you have a solid plan in place and have already found rewards booking availability. For example, let's say I have 25,000 Ultimate Rewards in my Chase account. I can transfer them online from my Chase Ultimate Rewards (UR) portal to my Southwest account and then book my round-trip flight from Cleveland to Salt Lake City. But, I want to choose my exact flight and make sure it is still available before transferring my points. After I transfer my points to Southwest, they're stuck there forever until I choose to redeem them.
My Favorite Airline Card
We earn a commission if you make a purchase, at no additional cost to you.
4. Figure Out Your Travel Goals
Once you know the rules, you can start doing some dreaming. Where are your bucket list destinations? Do you have a family or friend's wedding across the country this year that you'd like to attend? Do you have an out of town bachelor/bachelorette party to go to? Or have you just always dreamed of visiting London as I did?
Write down where you want and need to go in the next year or two. Then you'll have an idea when you start looking at how you're going to get there.
5. Do Your Research
Once you know where you're headed, it's time to decide which credit cards you'll need to help you get there! If your dream destination is Ireland, you probably don't want to start out with a Southwest card.
To find out which airlines can take you to your dream destination, do a Google Flights or Skyscanner search of your desired route. While searching for flights, keep in mind that most airlines are a part of a larger airline alliance, like the Star Alliance Network. There are over 20 airlines that make up this network alone!
But how do these airline alliances work? I'll give you an example. When I flew from Lisbon, Portugal to Brussels, Belgium, I flew on TAP Portugal, but I used my United points on United.com to book that flight.
TAP Portugal is not a Chase partner, but United is so I was able to easily book my flight. Your possibilities for booking flights really are endless because of travel alliances. United is a part of the Star Alliance Network so you'll be able to use Chase points to fly any airline in that network.
After doing some research, you will probably come to the conclusion that a Chase Sapphire card can get you where you want to go and be a great first step.
Up Next
In my next post, I will be sharing about the Chase Sapphire Preferred and the Chase Sapphire Reserve cards and how to come up with your own travel hacking strategy. I want to help you to start your travel rewards journey as soon as possible!
Any questions so far? If so, send me an email to [email protected] or DM me on Instagram @lostinlaurelland. I would love to chat with you! Or leave a comment below where your bucket list destination is, I am always looking for inspiration.
---
Read More…
If you liked this post, check out some of my other posts: How Travel Hacking Saved My Marriage, Creating A Travel Hacking Strategy, and Packing Tips From A Recovering Over Packer.
---
Pin this for future reference!