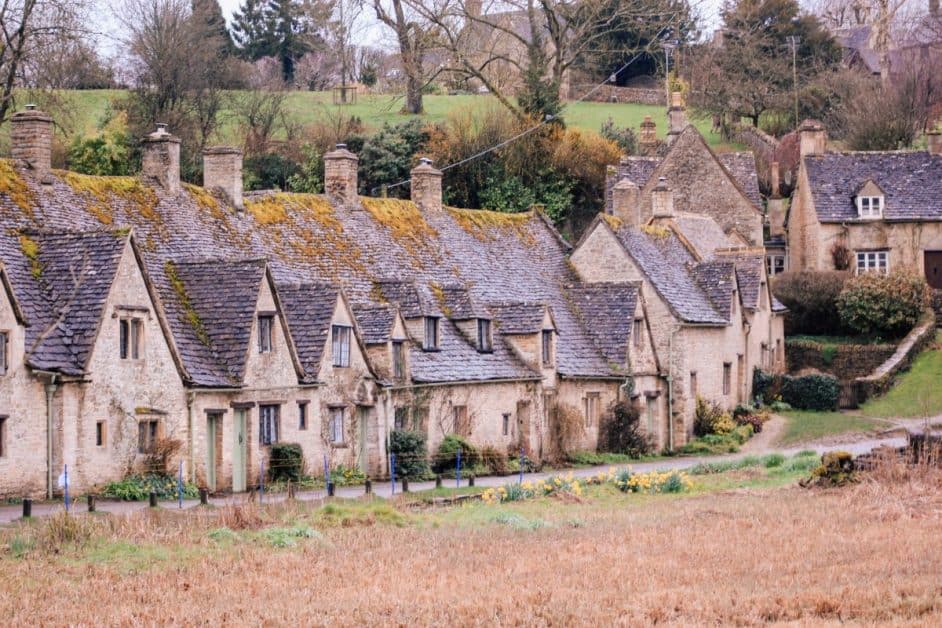 Cotswolds Day Trip Itinerary – Bibury, Stow-On-The-Wold, and Bourton-On-The-Water
This blog contains affiliate links. I may earn a commission if you use these links to make a purchase. You will not be charged extra. As an Amazon Associate, I earn from qualifying purchases.
We're back for the third article in my Cotswolds series! In this one, I'll take you along with me from Painswick to Bibury, Stow-On-The-Wold, and finally Bourton-On-The-Water. If you need to catch up, here are parts one and two from this series.
On our third day in the English countryside, we were finally beginning to beat the jet lag. We woke up early to start the day with a lovely full English breakfast. My grandparents made reservations for us to eat with them at The Falcon Inn, where they were staying in Painswick.
The food was absolutely delicious and I would highly recommend eating a meal there even if you are only in Painswick for a day. It really hit the spot on a rainy Monday morning.
After breakfast, we headed out to Bibury, our first stop of the day. We wanted to see the iconic Arlington Row and The Swan Hotel. It was pretty chilly and rainy so everyone was out and about with their umbrellas. The weather made the tiny cottages look even cozier.
Bibury
Once we found parking, we walked along the River Coln, admiring the swans and the charming views. Homes covered in ivy and spring flowers popping up everywhere the eye could see. We didn't even mind the rainy weather because everything was so quintessentially English.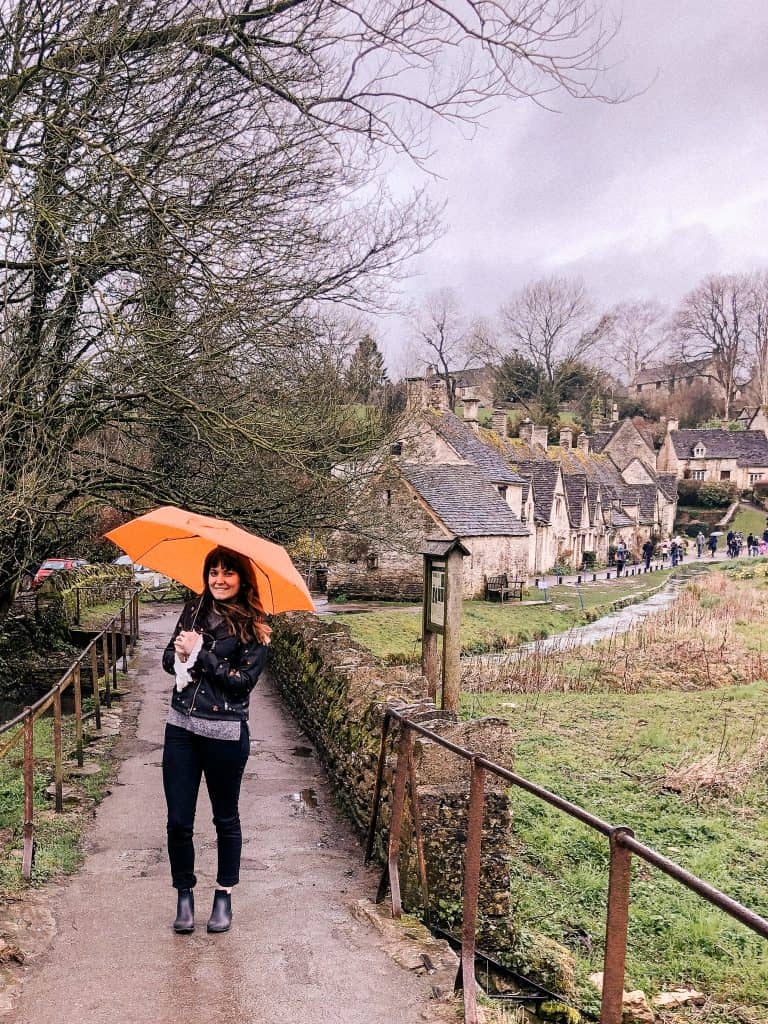 We took lots of photos, walked around the town, and snuck a peek inside The Swan Hotel and warmed up by the fire in a small sitting room off of the main lobby.
I looked into staying here for a night, but it had already been booked to full occupancy. After seeing all the hotel had to offer, I can see why. Perhaps next time.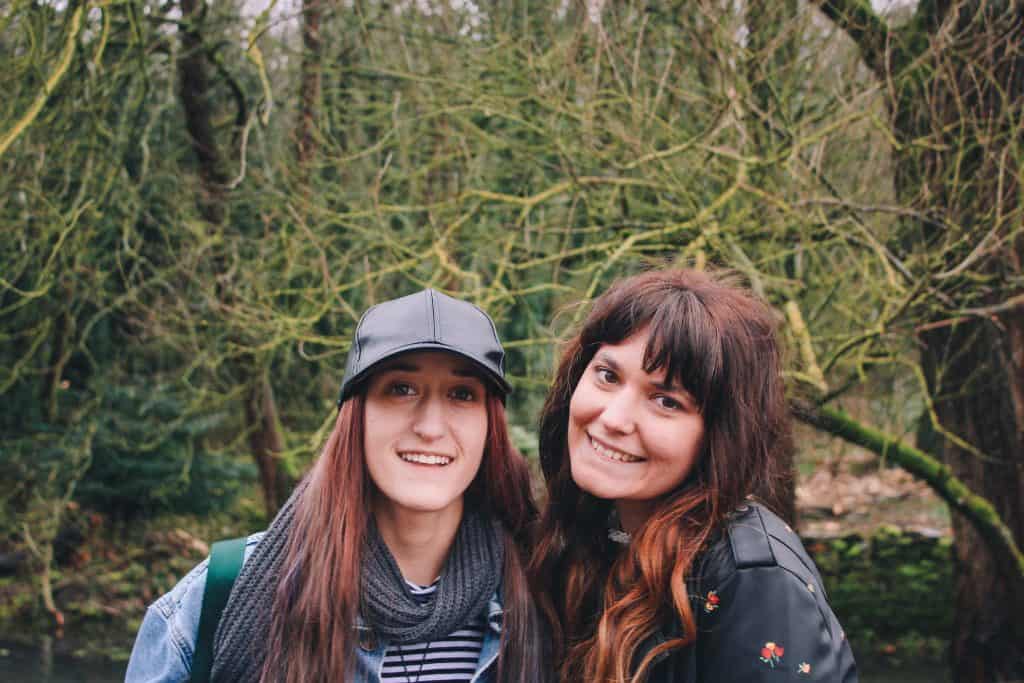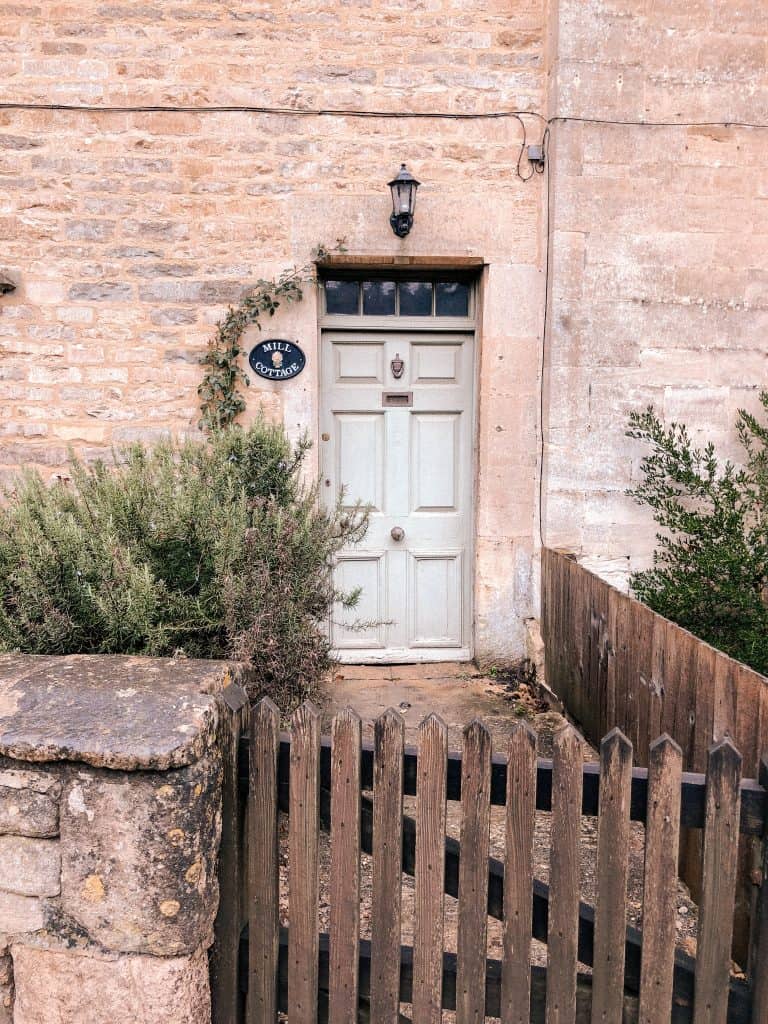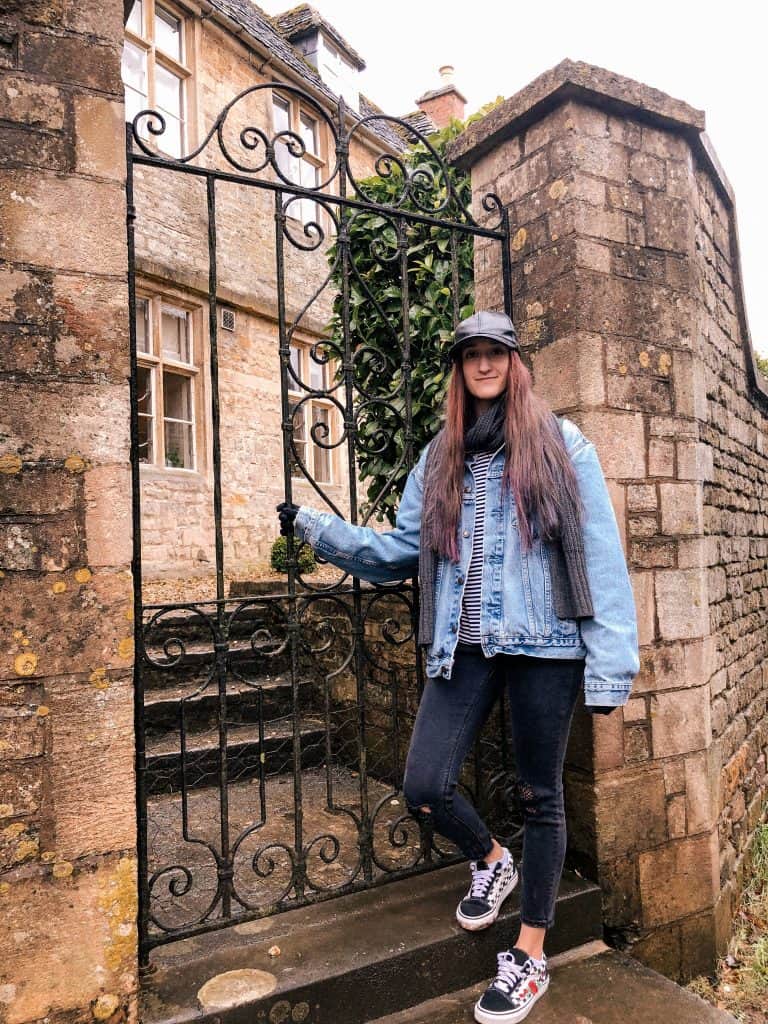 My mom quietly bought me a beautiful print of Arlington Row that I loved in one of the shops and gave it to me in the car. Since then, I've bought prints from all of my travels and plan to make a pretty display of them in our home.
As the size of the town was quite small, it didn't take us long to see everything we came for. We were ready to get to the next destination on our list and knew we wanted to have a proper English Tea. I did some research ahead of time and found a couple of great options in Stow-On-The-Wold.
Stow-On-The-Wold
To our surprise, this town was much larger than our previous stops, which meant there was so much to see! We split up for a while to window shop in all the little shops.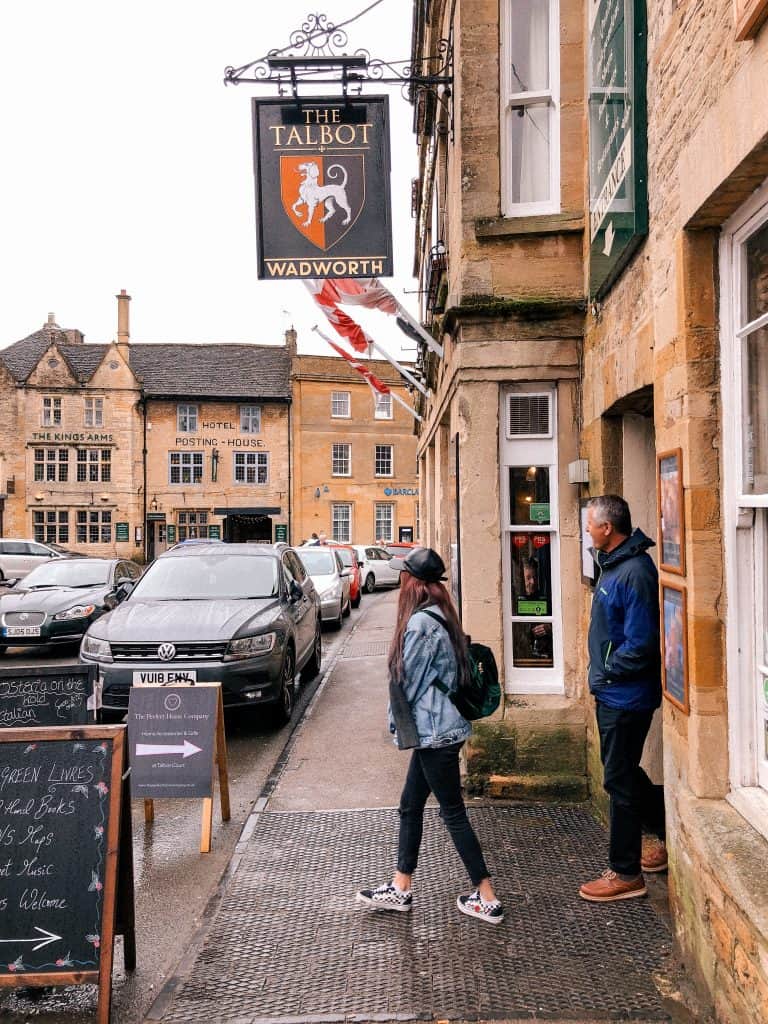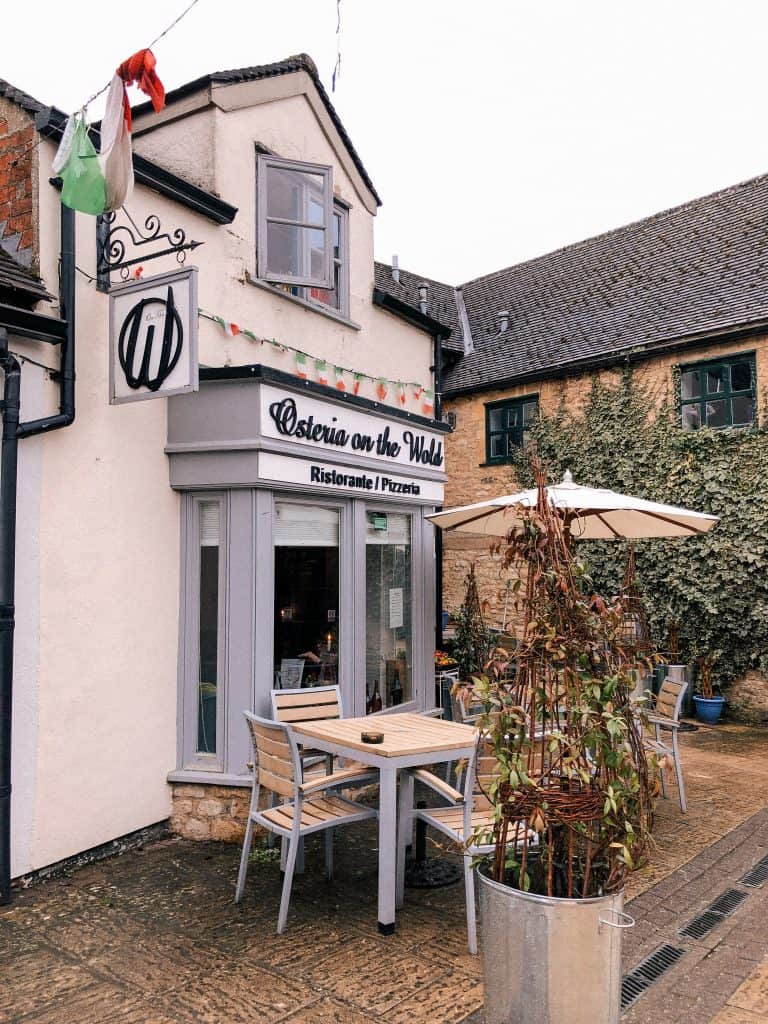 Alex and I were charged with finding a tearoom that could handle our party of 7. While walking around town, he and I stumbled upon Lucy's Tearoom, and they had room for us if we split up. We were happy to oblige and the guys sat at one table, ladies at another.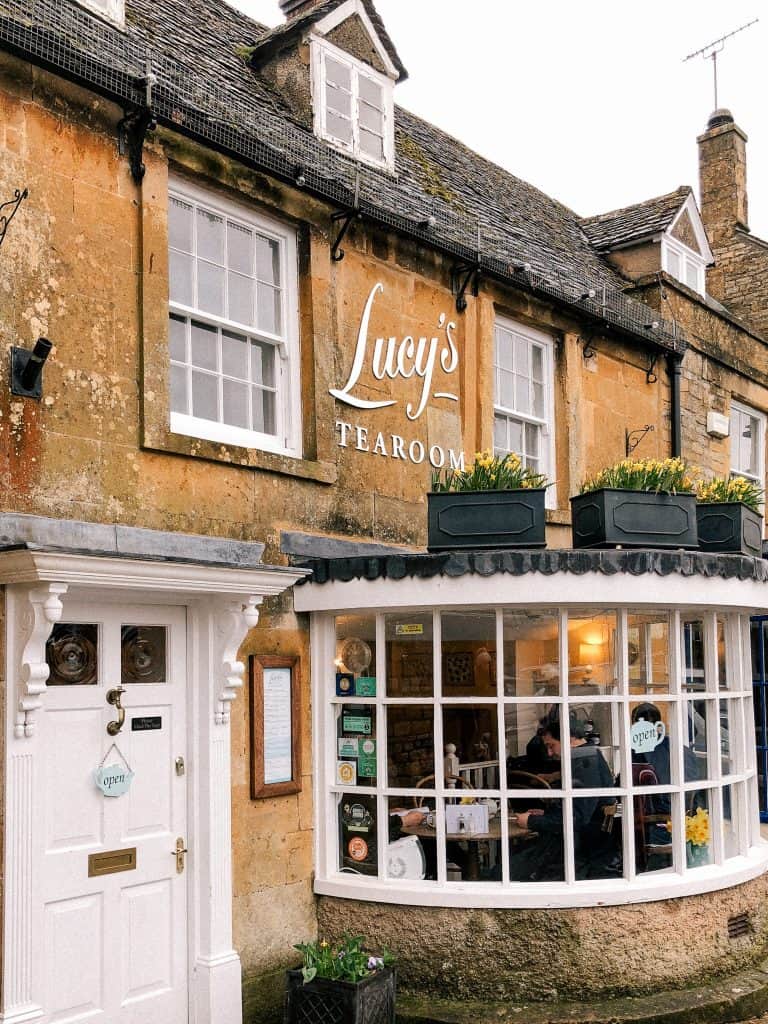 Something that I have always loved about my grandma is her ability to make her house feel like a home. She has this amazing knack for decorating and hosting friends and family, and her food is to die for.
She definitely passed a lot of these traits down to me (although I'm still working on the cooking bit!), including her love of china dishes.
A few years ago, my grandparents came up from Florida to visit Alex and me in our new home. They brought with them the most beautiful gift…my grandma's Blue Willow china set. I have loved this set since I was very young and it was such a sweet thing for her to do for me!
Because of all of this, the idea of having a real-life tea party in England (where her family is from) with my grandma made me so happy! It was a dream come true.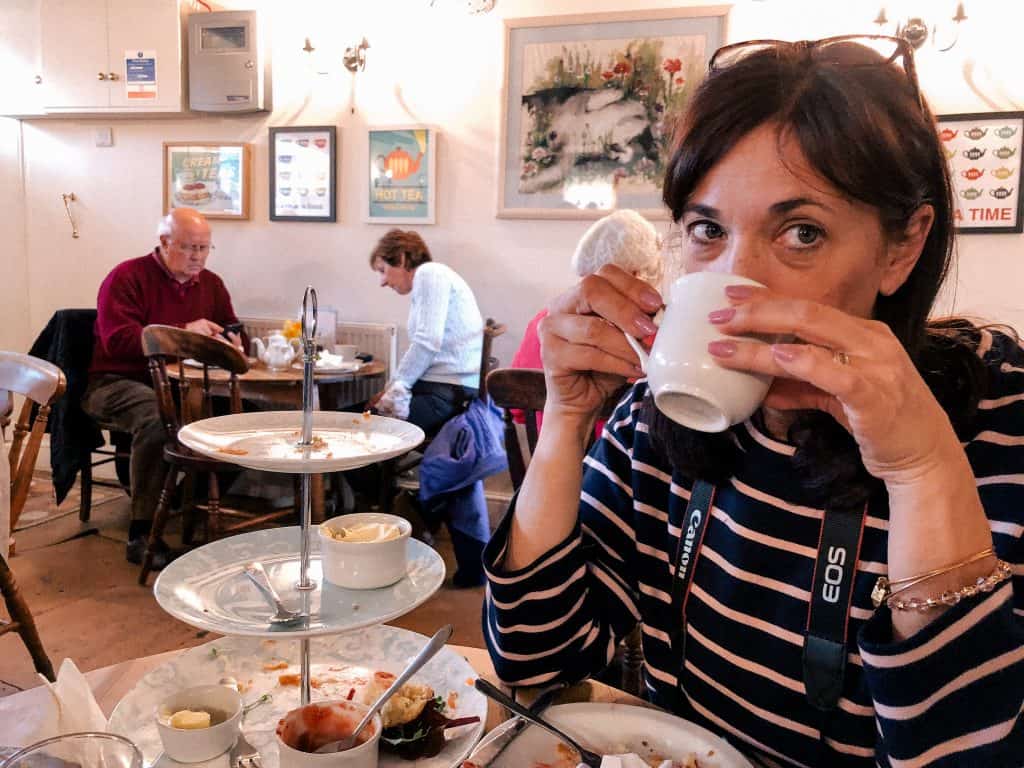 It was a lovely time together and I am so glad we went to Lucy's Tearoom! I cannot say enough great things about our time there. The tea was amazing, the sandwiches, scones, and salads were delicious and the dessert…none other than MARY BARRY'S Victoria sponge!
It could not have been more perfect. Our waiter was so kind and attentive. He took pity on us tea newbies and was so helpful in explaining all of our options. We were very happy with our order too! The boys also enjoyed their experience and ordered some fancy hot chocolates and desserts.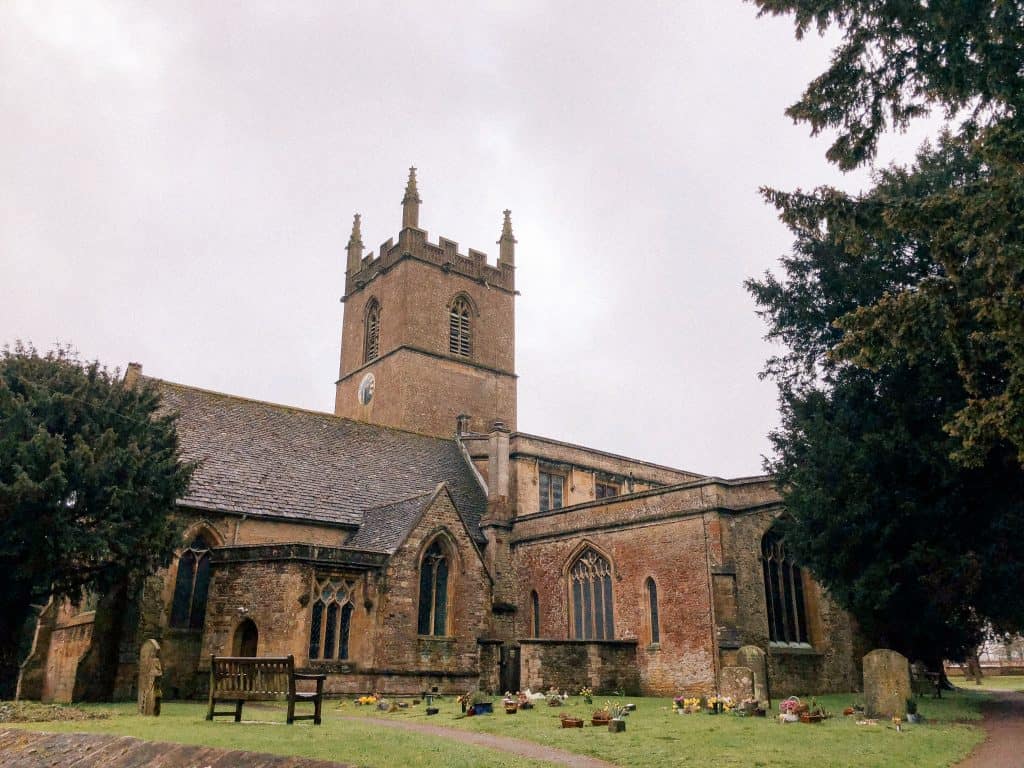 After tea, we went searching for the famous church door in between the trees on the side of St. Edward's church. I had first seen them in another blog post while doing research on what to see in the Cotswolds. As soon as I saw the photos, I knew that I wanted to find them for myself! The doors look like something straight out of Narnia or Lord of the Rings.
There does seem to be a little debate going on if you google whether or not these doors inspired J.R.R. Tolkien's drawing of the entrance to the Mines of Moria in Lord of the Rings. Either way, you can't help but try to "Speak friend and enter."
It was just down the street from Lucy's Tearoom so we were able to find it right away. Obviously, we stopped to take some photos here because it was just way too fun not to.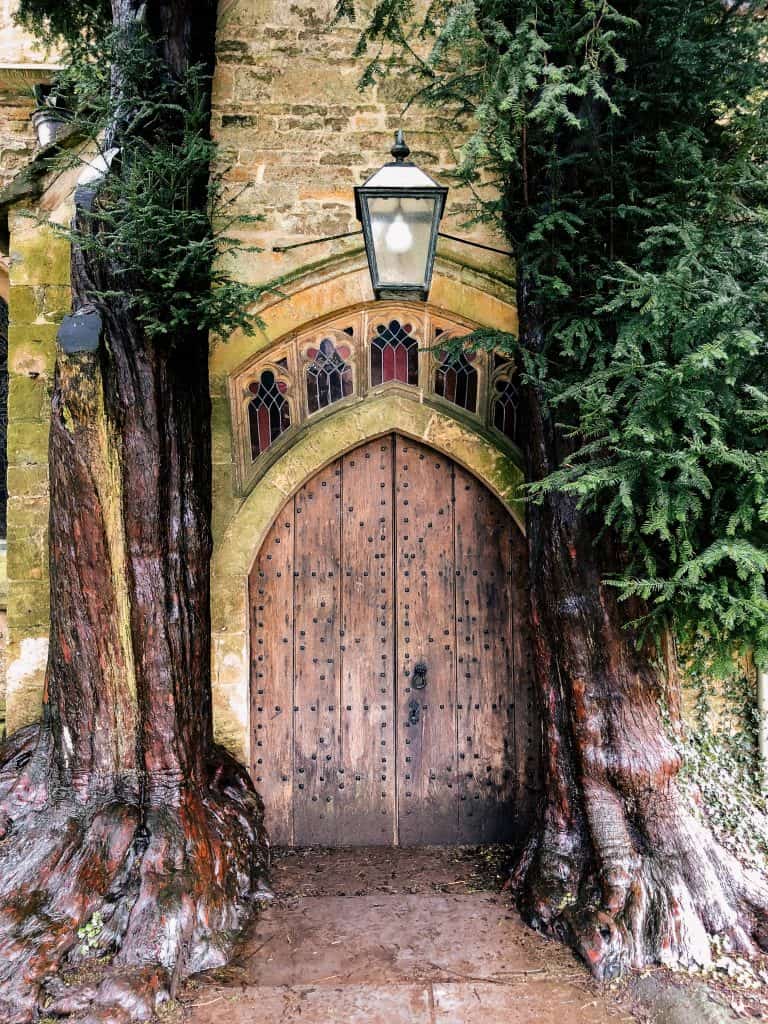 I can't tell you the number of times we have all watched Lord of the Rings and Narnia (nerd alert!) so it was fun to pretend we had entered another world for a little while.
Bourton-On-The-Water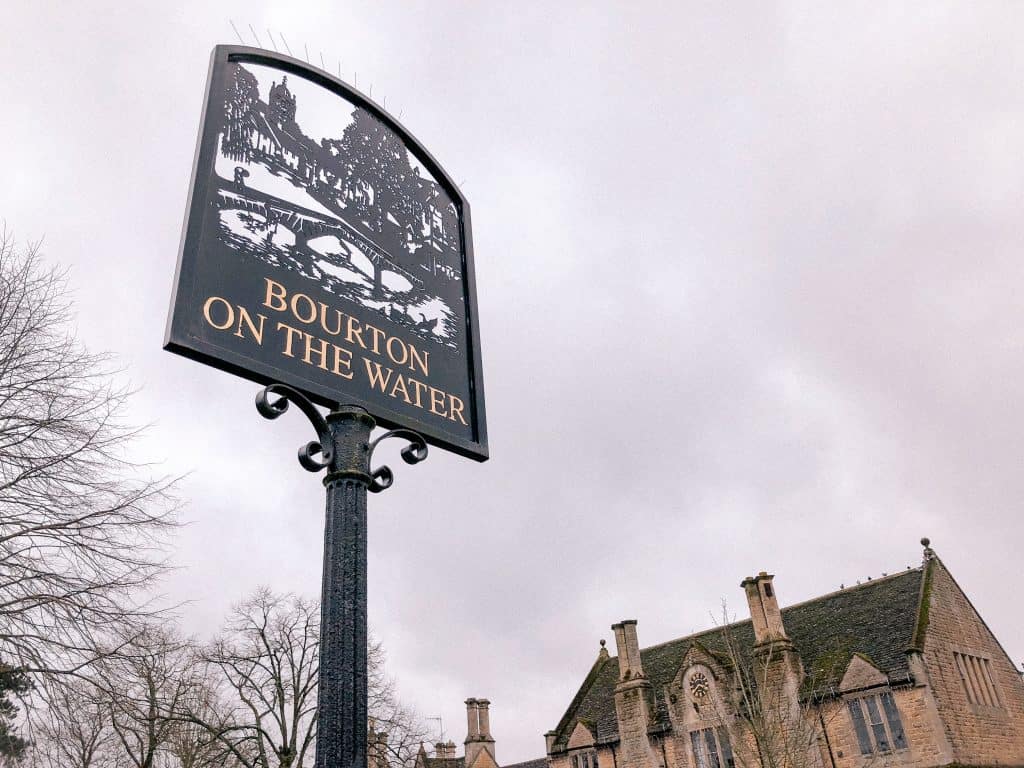 After we checked out the inside of the church and walked around just a little bit more, we were off to Bourton-On-The-Water. Also known as the "Venice" of the Cotswolds. It was such a pretty little town.
After a couple of gloomy days, the sun finally came out. It was glorious! There was lots of shopping to be done so we all split up again to do our own thing. If you're looking for souvenirs from your trip, there are a couple of shops with some beautiful and soft wool scarves in every color imaginable. My mom and grandparents bought a few.
Alex and I were feeling pretty beat so we went into Bakery On The Water for a cup of coffee. Once again we found an amazing bakery in the Cotswolds, but this time we were too full of Victoria sponge to eat anything else.
With coffees in hand, Alex and I walked along High Street and the River Windrush, finally feeling the warmth of the sun on our faces.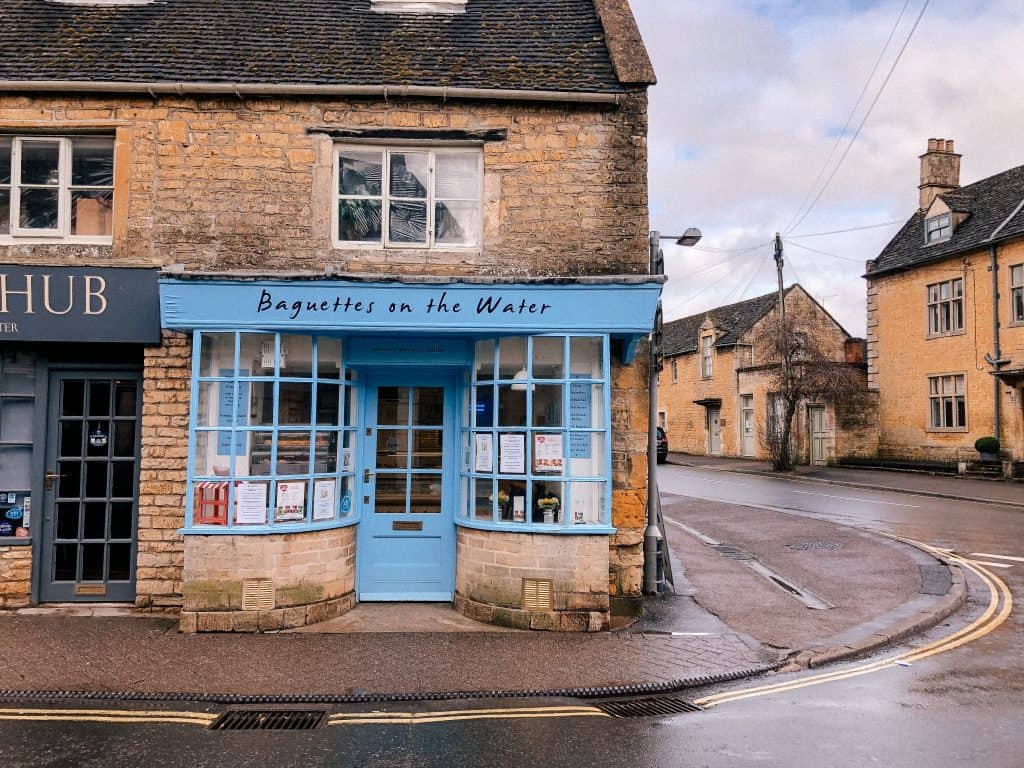 After a few hours, we were ready to head back "home". That night we were all switching hotels from our cute apartment to stay at The Painswick Hotel for our final night in the Cotswolds.
Alex and I stayed there during our first trip to Painswick back in 2016. It was something he and I wanted everyone to experience with us and we wanted to make sure there was enough time to enjoy our stay.
I want to tell you more about it now, but The Painswick deserves its very own blog post. That's right, next up I'll be sharing a review of our stay at The Painswick Hotel and our final day in the Cotswolds.
Even though we didn't get to see every town on our list, we were very happy with the choices we made and the places we did see. It was an unforgettable trip together as a family and none of us will ever forget it.
Read More…
Pin This Article For Future Reference:
---