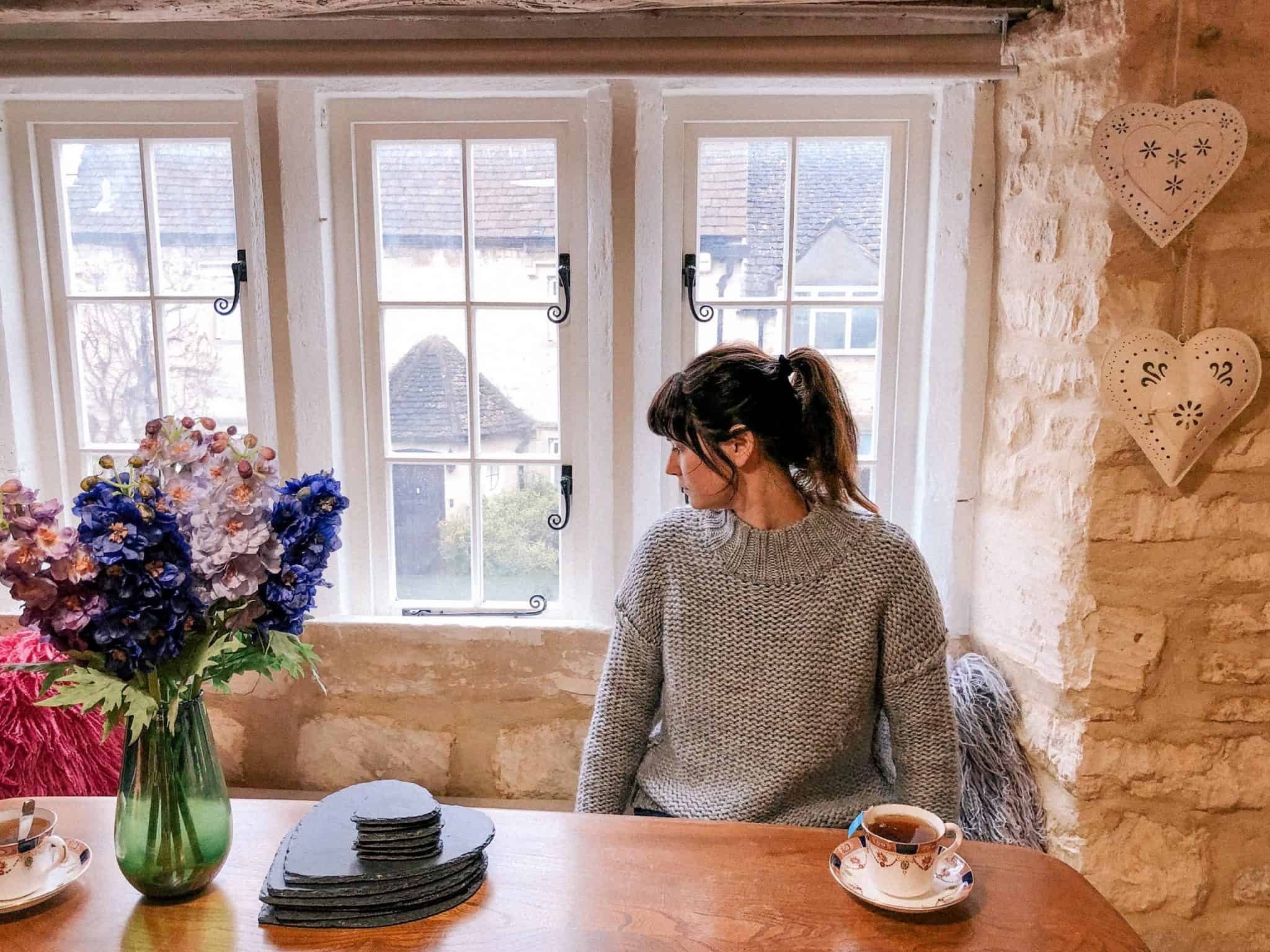 Cotswolds Travel Diaries – A Trip To The English Countryside
This blog contains affiliate links. I may earn a commission if you use these links to make a purchase. You will not be charged extra. As an Amazon Associate, I earn from qualifying purchases.
Last April, my husband Alex and I had the opportunity to meet a group of my family in London. Among the group were both of my parents, my youngest sister, Kristin, and my grandparents. Kristin and my grandparents had never been to the English countryside before and I was happy to be playing tour guide.
My mom and I mapped out our plans for the week ahead of time and knew we wanted to get out of the city for a couple of days. Alex and I really wanted to take the fam to our favorite place, the Cotswolds. We loved it so much when he and I went 2 years ago for the first time. Luckily, my family was easily convinced!
Alex and I flew Norwegian Air into Gatwick airport, then quickly met up with my Dad at a Hertz car rental in London. We looked into taking a train to the countryside and found it was more economical for 7 people to rent a van and drive ourselves!
My Dad had never driven on the opposite side of the road before, but the workers at Hertz seemed to care less as they waved goodbye and let us loose into central London traffic. That was one of the more nerve-racking car rides I have had in my life for sure!
We survived the drive mostly unscathed and met up with the rest of our group. They were waiting patiently for us at Heathrow airport. What we hadn't thought about when renting a van was the fact that 7 people means at least 7 suitcases. In our case, I think it was more like 11, yikes.
We had a grand old time playing Tetris to fit all 7 of us AND our belongings into the van. It was quite the start to our English adventure.
I get car sick and volunteered to be the navigator on our journey, so I sat shotgun with my suitcase, 2 backpacks, and Siri. It was a nice and easy, albeit squished, trip to Painswick, Stroud, UK.
Although it was an easy drive to our first stop in the Cotswolds, using Apple Maps was not the best idea as it took us on a 3.5-hour route, when it should have only taken about 2 hours. Don't make the same mistake we did, and be sure to check Google Maps first on your next trip.
The drive into Painswick is so beautiful. You'll know it when you arrive as you start seeing the honey-colored stone homes and a charming English village up ahead.
Once you enter Painswick, you feel like you must have gone back in time. It is a much slower life, and it's the perfect destination to wind down and relax.
Most Cotswold towns look like they came straight out of a Jane Austen movie. Probably because many scenes from those films were shot right in the Cotswolds.
As we drove into town, all the stress of travel melted away. We were ready to rest up and start exploring.
I booked an Airbnb in Painswick for all of us but my Grandparents, who happily stayed down the lane at The Falcon Inn. Rooms were filling up fast everywhere, but thankfully I was able to book their hotel through Agoda.com, and a discounted rate too!
The Falcon Inn was so nicely decorated and the staff were all so kind and helpful. They also have a great restaurant and bar open to the public.
My grandparent's hotel room was super cozy and had the prettiest view of St. Mary's Church too!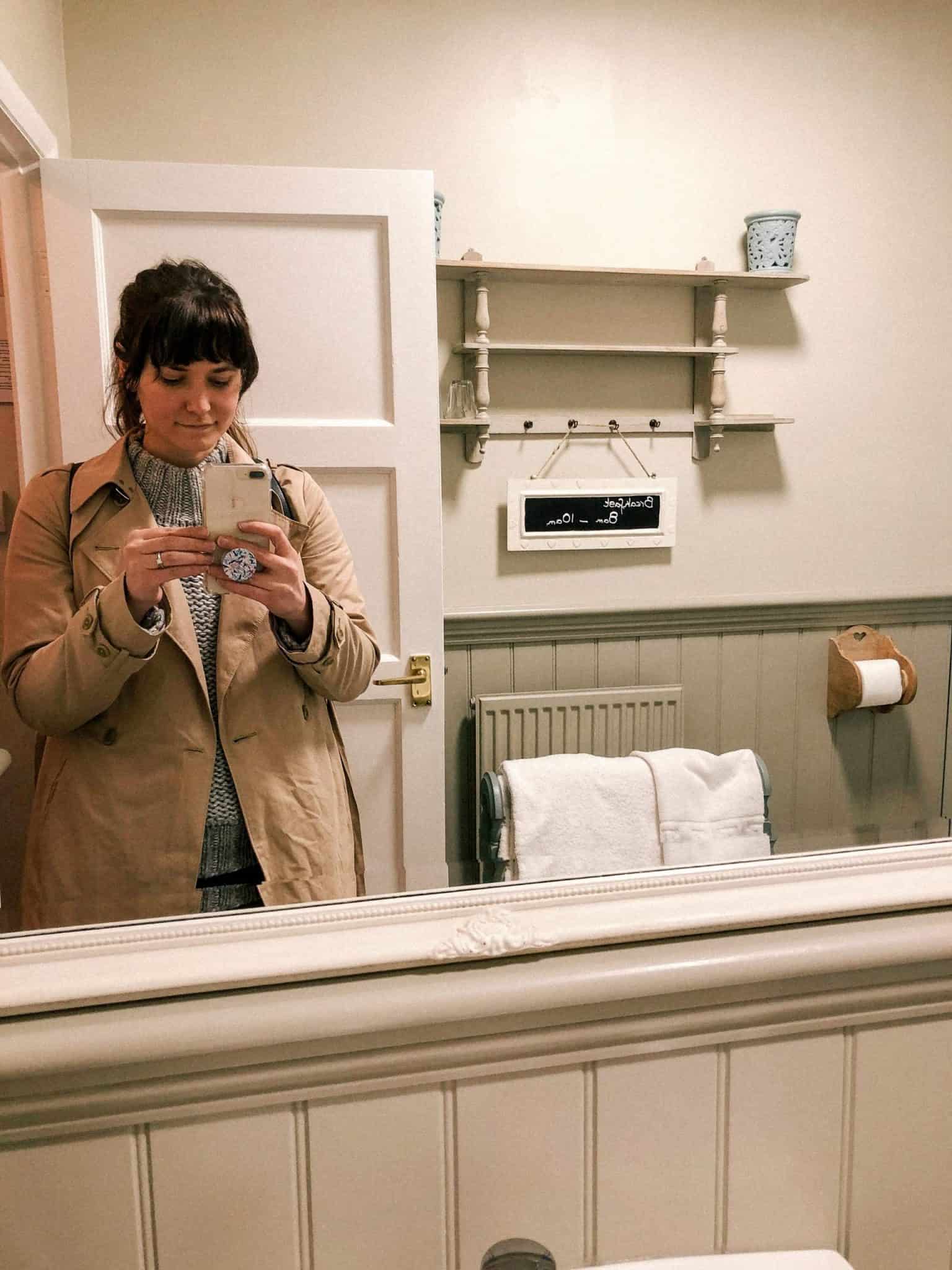 Our cute apartment was also perfect in every way! 3 Bedrooms, a decent size bathroom, and a cozy kitchen and living space that boasted amazing views of the quaint little town.
It was so homey and just what you would expect of a small apartment in the English countryside.
We didn't waste any time after getting my grandparents checked into their hotel and getting situated at ours. First things first, we OBVIOUSLY made some afternoon tea and read the Cotswold guide books that were graciously left for us by our hosts.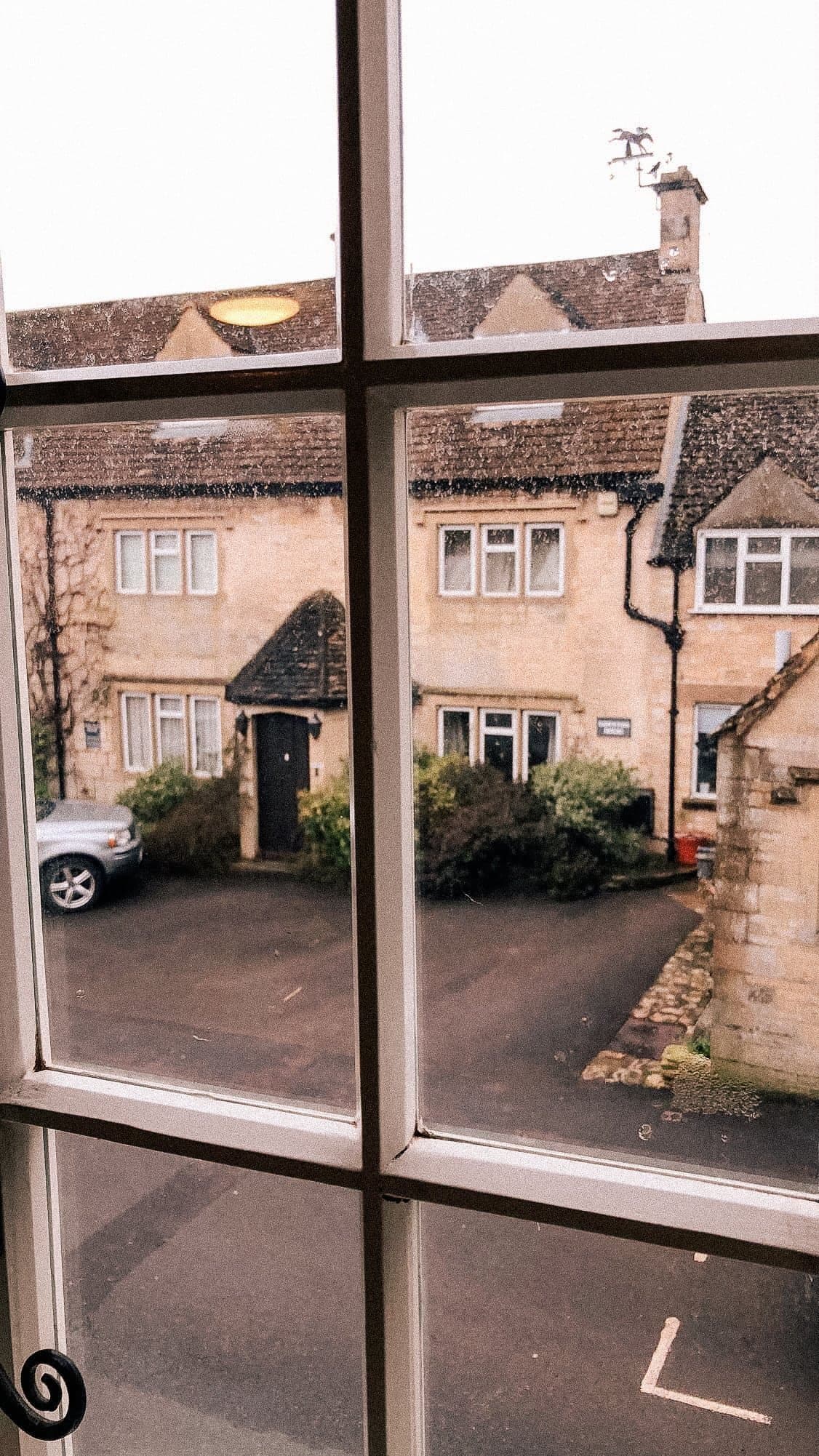 We had some big ideas for the next couple of days and after about an hour or two of planning and resting, we decided to meet back up with my grandparents and do some exploring. It was a bit of a cloudy evening, but that didn't stop us from frolicking around and taking lots of photos.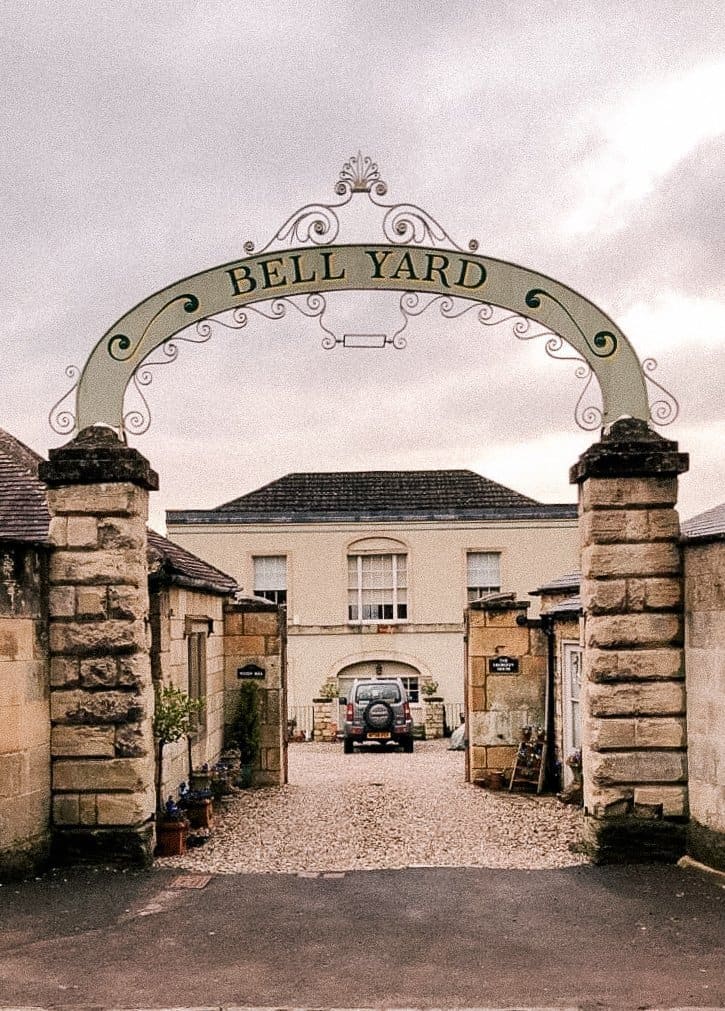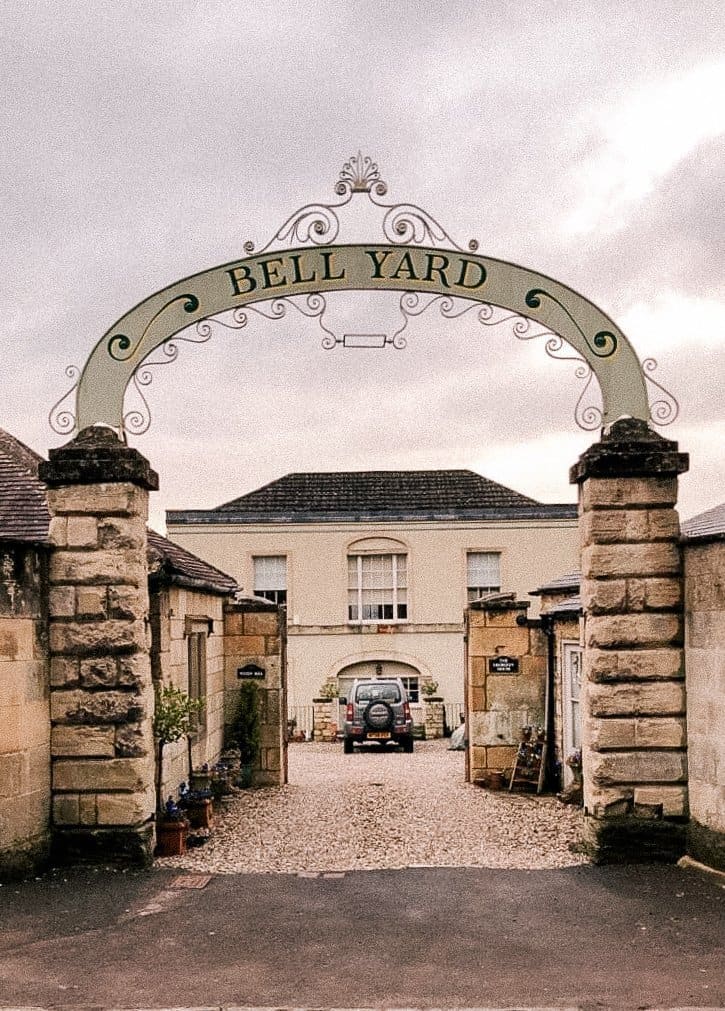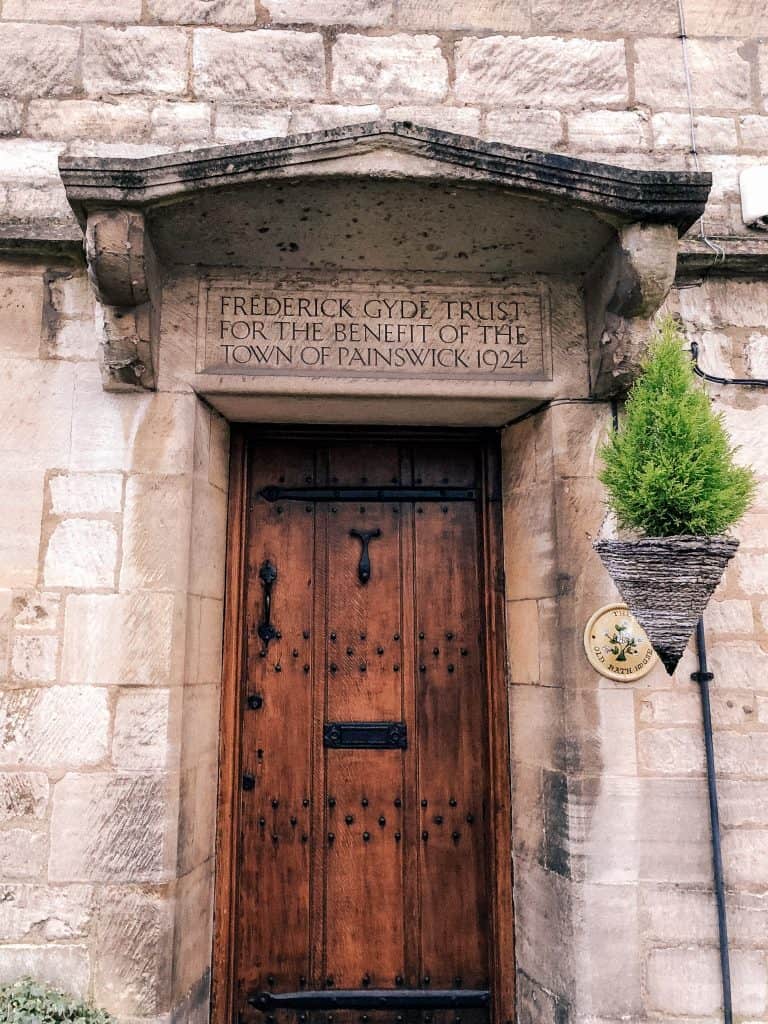 After wandering around Painswick for a while, we realized that we were all pretty hungry! Most of the restaurants in town were already booked for dinner as we didn't plan ahead, but we found a little grocery and some takeaway pizza. This led to a lovely picnic-style dinner back at our apartment before turning in early for the night.
As the following morning was Easter Sunday, we had planned to go to church somewhere, but we ended up deciding to take the morning to combat our jet lag.
We did, however, have a traditional English Easter breakfast complete with hot cross buns! I am sure we could have had some better hot cross buns than we found the night before, but it was worth a try and tasted pretty good anyway.
It turned out to be a beautiful, sunny morning. I couldn't stop looking out the windows of our apartment. Everywhere you turned were the most picturesque views of Painswick.
It wasn't long before we were all piling into the van for our first full day exploring the English countryside! In my next couple blog posts, you'll be able to follow us along on our adventures in the Cotswolds. Be on the lookout for more, because you won't want to miss the beautiful town that comes next!
Follow along on the rest of our adventure in the Cotswolds here – Day 2, Day 3, and our stay at The Painswick Hotel.
Read More…